Volkswagen's hybrid model offensive has gained added momentum in the wake of the dieselgate emission manipulation scandal with the unveiling of the Tiguan GTE Active.
The Tiguan GTE Active is a rugged-looking concept showcasing the driveline technology to be used by a more sedately styled production version of the new model initially revealed at last year's Frankfurt motor show and planned for sale by the end of 2016.
The Tiguan GTE Active uses a modified version of the petrol-electric hybrid system first unveiled in the Golf GTE, providing it with the ability to run in either front, rear or four-wheel drive depending on the chosen driving mode.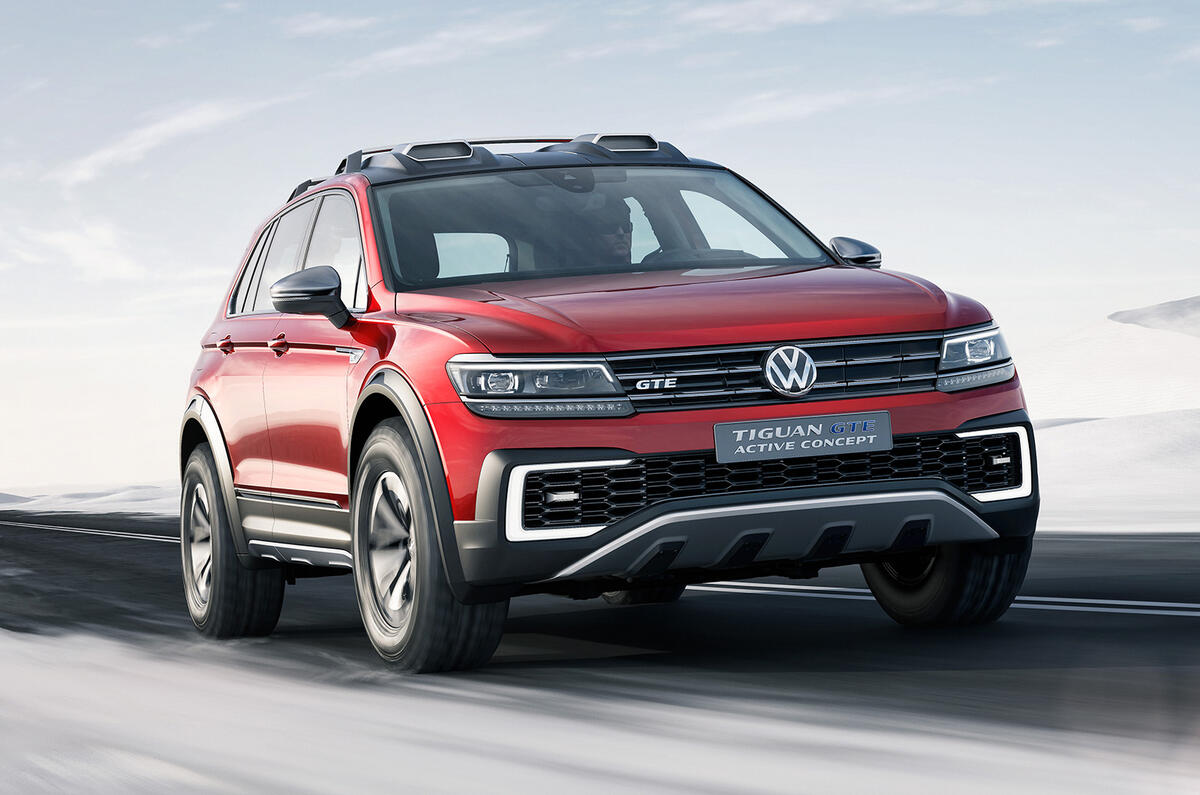 With two electric motors – one operating on the front wheels and the other on the rear wheels, it also boasts the ability to head off-road in pure electric mode for short distances when its battery is sufficiently charged - a feature Volkswagen is using to extoll the environmental credentials of the new five-seater. In combination with a turbocharged 1.4-litre four-cylinder petrol engine, the electric motors help the new concept achieve a claimed combined average consumption of 75mpg on the US test cycle.