Volkswagen's hybrid model offensive has gained added momentum in the wake of the dieselgate emission manipulation scandal with the unveiling of the Tiguan GTE Active.
The Tiguan GTE Active is a rugged-looking concept showcasing the driveline technology to be used by a more sedately styled production version of the new model initially revealed at last year's Frankfurt motor show and planned for sale by the end of 2016.
The Tiguan GTE Active uses a modified version of the petrol-electric hybrid system first unveiled in the Golf GTE, providing it with the ability to run in either front, rear or four-wheel drive depending on the chosen driving mode.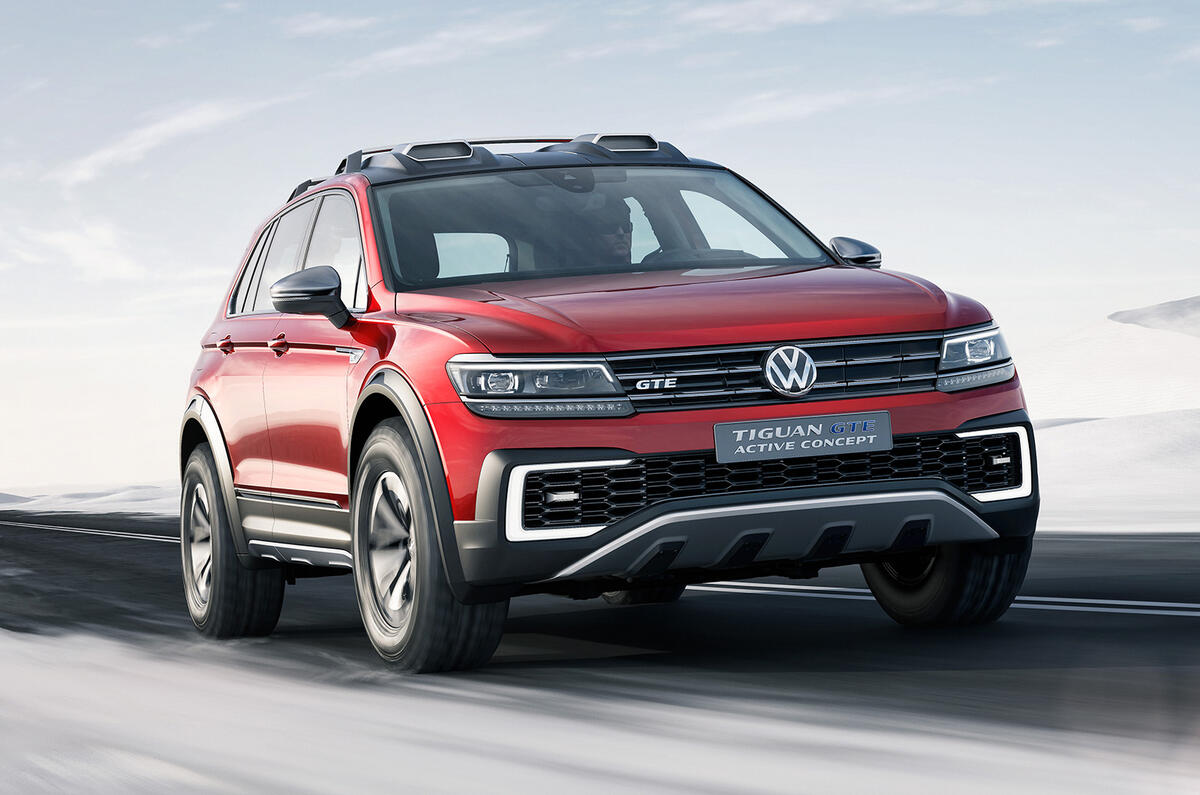 With two electric motors – one operating on the front wheels and the other on the rear wheels, it also boasts the ability to head off-road in pure electric mode for short distances when its battery is sufficiently charged - a feature Volkswagen is using to extoll the environmental credentials of the new five-seater. In combination with a turbocharged 1.4-litre four-cylinder petrol engine, the electric motors help the new concept achieve a claimed combined average consumption of 75mpg on the US test cycle.
Revealed on the eve of the Detroit motor show, the Tiguan GTE Active also hints at plans by the German car maker to begin offering its second-generation SUV with an optional off-road styling package. A series of exterior changes help toughen up the otherwise conservative lines of the recently unveiled production model, providing the latest Volkswagen concept with an added dose of visual flair as well as the promise of greater proficiency away from the asphalt thanks to its increased ground clearance.
In the biggest hint yet that it will push ahead with long held plans to provide the Tiguan with a more robust look, Volkswagen says the independent off-road design elements incorporated within the exterior are "technically feasible for the production version".
Among the changes brought to the exterior are new bumpers featuring prominent kicksplates both front and rear, altered headlight surrounds, beefed-up wheel arch cladding, black exterior mirror housings, a reworked aluminium roof panel incorporating auxiliary LED spotlights and roof bars, chunkier door sills, a more substantial tailgate mounted spoiler and new 16in wheels shod with high-profile all-terrain tyres.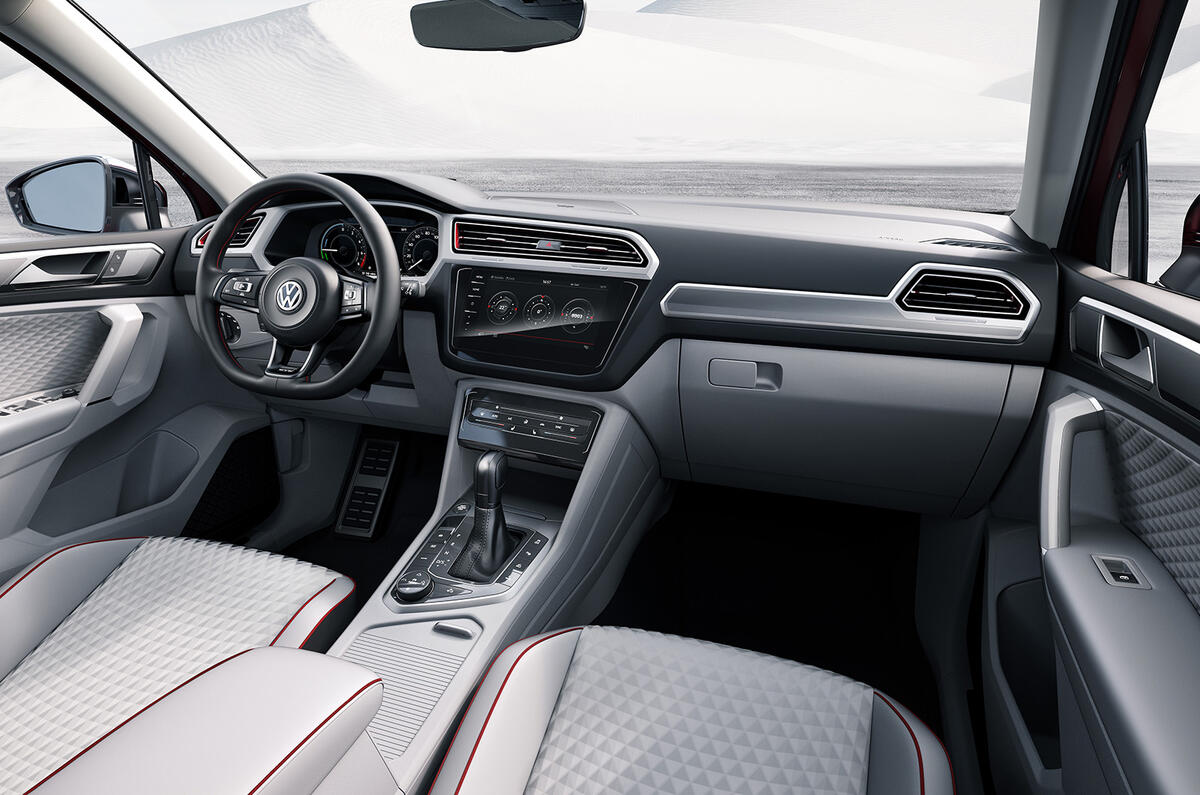 In creating the new concept, Volkswagen has modified the chassis of the second-generation Tiguan, with alterations to the ride height helping to boost its off-roading credentials and set it up as a possible rival to the likes of the highly capable Land Rover Discovery Sport. Overall ground clearance has increased rom 180mm to 225mm, while the approach angle has improved from 25.6 to 26.1deg, the departure angle is up from 24.7 to 29.9deg and the ramp angle has increased from 20.0 to 24.7deg.