The Nissan Vmotion 2.0 concept has been unveiled in Detroit as a preview of the brand's future design and technological directions.
The angular saloon sports more striking features than any of Nissan's current production models, with rear-hinged rear doors creating a wide opening into the four-seat cabin.
The car features a 'floating roof', which looks like it's disconnected from the body thanks to a large glass area and black supports. The model's V-shaped grille is similar to the one fitted to the new Micra, suggesting it will be used on more Nissan models in the future.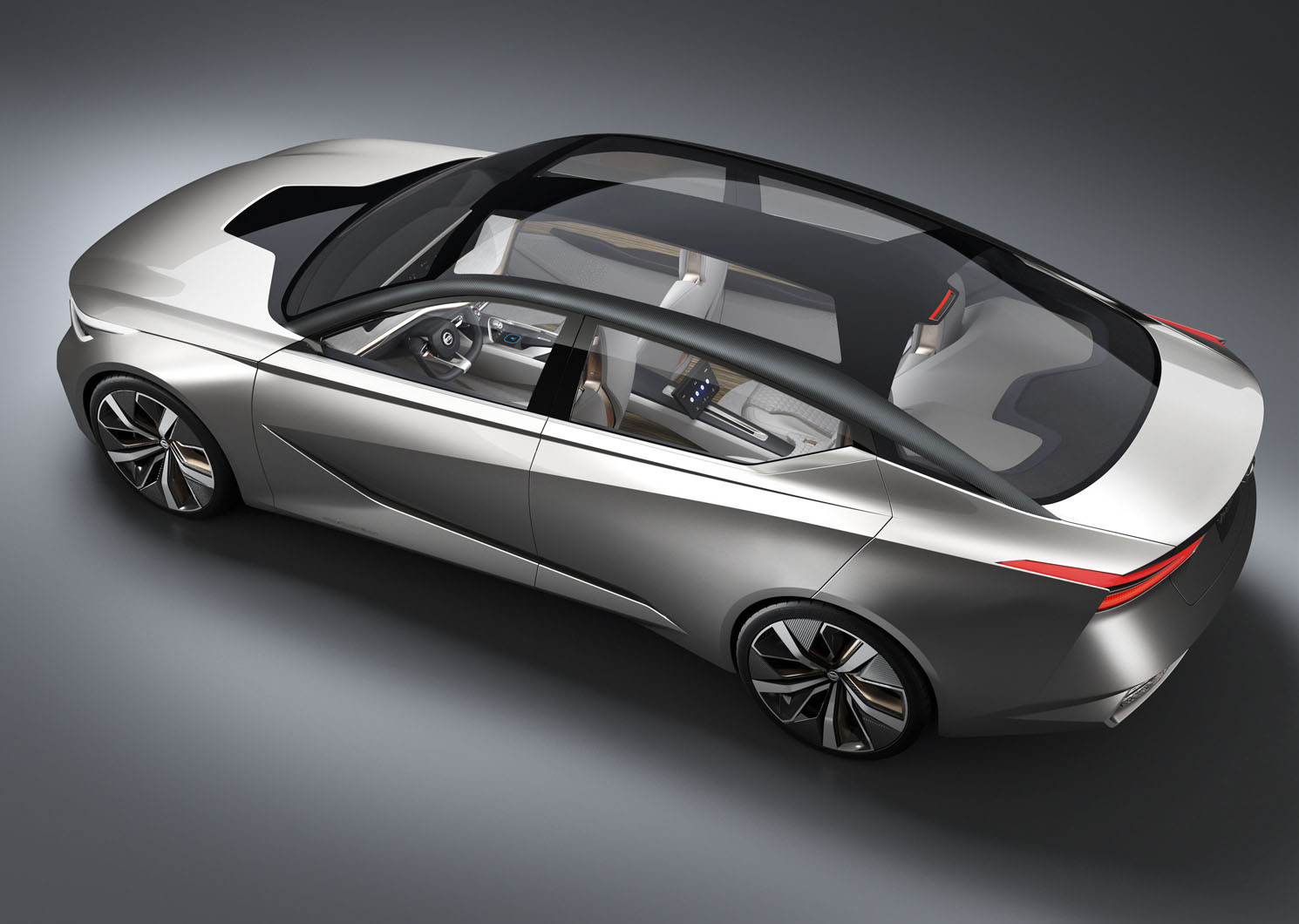 Inside, the car's dashboard features a wide TFT screen, which extends behind the steering wheel in place of regular dials and can display multiple pieces of information at any one time.
The steering wheel itself is missing a top half and is oblong shaped, suggesting the car is more focused on its autonomous drive modes than manual operation.
Driverless technology is already at the forefront of Nissan's plans, with the manufacturer rolling out ProPilot driverless technology on its 2017 Quashqai. It also has plans to integrate the systems into the next-generation Leaf.