If you lose a coin inside your car, recycling company EMR will find it.
However, be prepared to have the vehicle scrapped, stripped of its saleable parts and what's left crushed into a cube – called a bale – before being shredded into pieces no larger than a tennis ball. Then watch as these balls are broken into still smaller bits and passed along a conveyor under a vacuum to have any lightweight materials sucked away, before magnets draw out heavier steels and ferrous materials. Finally, gaze in astonishment as what's left is passed through a so-called 'heavy media separator' containing a fluid where non-ferrous metals (for example copper, aluminium and brass) can be separated out by flotation.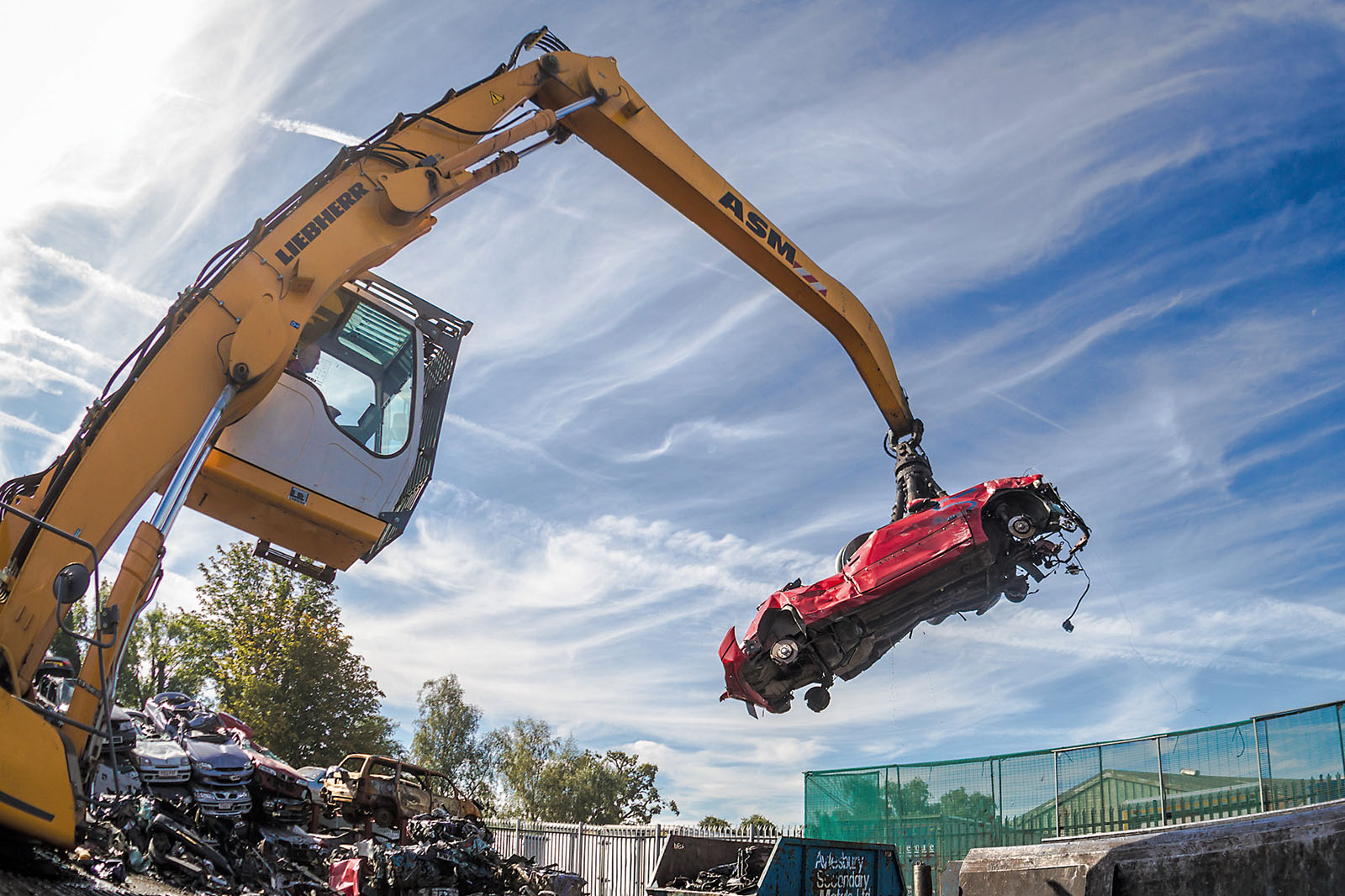 Et voilà: glinting dimly among the resulting pile of non-ferrous metals will be your two-pence piece.
EMR, a multinational recycling company, is one of the unsung heroes of the automotive world. Although most people are familiar with the 2200 licensed authorised treatment facilities (ATFs) – vehicle scrapyards and breakers to you and me – on the fringes of our towns and cities, the likes of EMR are a relative mystery.
Which is amazing, since each year EMR alone recycles more than four million tonnes of waste, much of it old cars. Ferrous and non-ferrous metals are resmelted, window glass ends up as aggregate for the construction industry, and foams and certain plastics undergo a process called gasification to generate electricity.
Earlier this year the motor industry's mouthpiece, the SMMT, published its annual UK Automotive Sustainability Report. It trumpeted how the industry has met its 2015 target for 95% of a vehicle (by weight) to be recycled. It also reported on the growth in remanufacturing – worth £2.4 billion annually – citing the example of Ford's engine and GKN's driveshaft recycling schemes. It applauded what it called the industry's continued co-operation with regulators and the recycling industry.
However, Graeme Carus, business development director at EMR, says the recycling industry has achieved much of the impressive recycling rates the SMMT boasts of, and not the motor industry.
"We're doing the heavy lifting, not the car makers," he says. "We get very little support. We even have to buy the scrap cars." Carus says that although around 75% of a car is metal and relatively easy to recycle, what remains – plastics, composites, carbonfibre and glassfibre – has required a huge investment from the recycling industry to process. This remaining percentage of a scrapped car is, he says, how the car industry can claim to have hit its 95% target.
As an example of the investment EMR has had to make, he points to a process the company has developed whereby the unique properties of different types of recovered plastic can now be retained for reuse. "We've invested millions of pounds in technology and processes to enable us to preserve the unique properties of the plastics we extract, but the car industry is hesitant to use such materials," he says. "The problem is not helped by the low price of oil, which makes producing and using new plastics more attractive to them."