The PSA Group, including Peugeot, Citroën and DS, will launch seven plug-in hybrids and four electric vehicles as part of its growth plan, as well as implementing a connected and autonomous vehicle programme.
More broadly, the company will introduce a 'product blitz' across Peugeot, Citroën and DS brands, launching one new car, per region, per brand, per year. This will include 26 passenger cars and eight light commercial vehicles, including a one-tonne pick-up, revealed last week.
The company has also unveiled a new corporate identity: out goes PSA Peugeot Citroën, replaced with PSA Group. The move takes into account the presence of the DS brand alongside Peugeot and Citroën and is "aligned with the shift in its business model towards a broader portfolio of business activities".
Announced today under its 'Push to Pass' plan, which addresses PSA's intentions for the next five years, the company said it "aims to meet customers' mobility needs by anticipating changes in car usage patterns".
PSA boss Carlo Tavares, having already achieved all of the goals he set when he joined the firm in 2014, revealed the new objectives, including a 10% revenue growth in 2018 versus 2015 and target an additional 15% by 2021.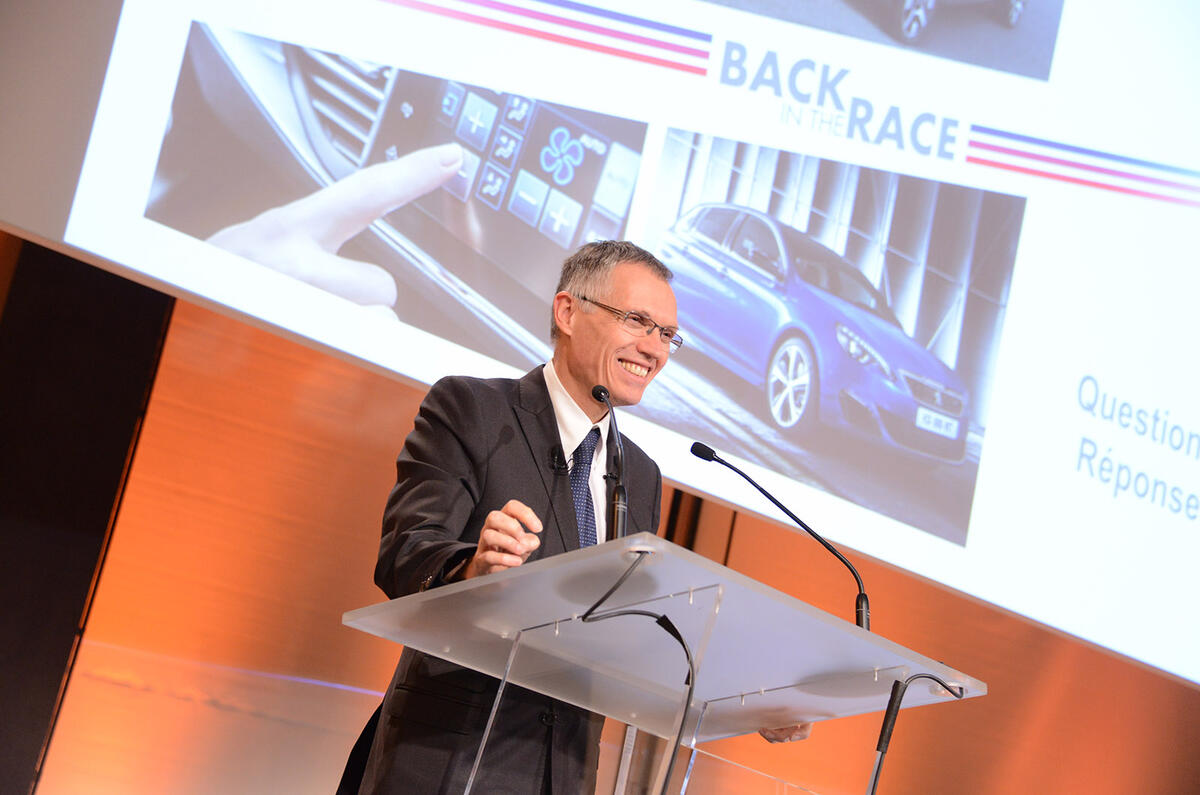 PSA seeking long-term prosperity
The group will spend the next five years expanding globally, targeting increased profit margins and overall revenue, getting involved in 'mobility provision' and expanding into more connected services.
Tavares said that after PSA's dramatic financial turnaround over the last two years, the company was now "seeking long-term prosperity. Push to Pass is a bottom-up plan which will take us from a great car maker to becoming a great mobility provider."