The first prototype of McLaren's new Monocell carbonfibre tub has been delivered from the firm's new £50 million Composites Technology Centre (MCTC) in Yorkshire to its main production facility in Woking, Surrey.
Codenamed PLT-MCTC-01 (Prototype Lightweight Tub, McLaren Composites Technology Centre, Number One), the lightweight chassis is the first step towards saving weight across the company's model range in preparation ​for complete hybridisation by 2024.
McLaren will now subject the prototype to a thorough crash test programme in Woking, ahead of the 2020 launch of its first Monocell-based production model.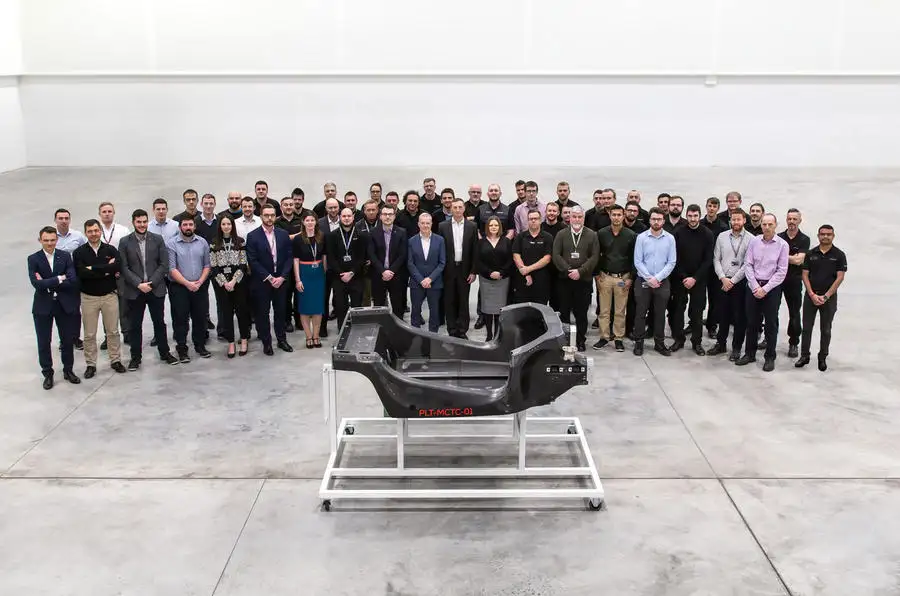 Wes Jacklin, the MCTC's plant director, said: "It's increasingly clear that with future heavier powertrain requirements, exploiting innovative lightweighting techniques and technologies is going to be a significant key to unlocking all the handling and agility characteristics that our customers demand."
McLaren's second production facility was officially opened in November by The Duke and Duchess of Cambridge, accompanied by the Crown Prince of Bahrain. It's located in the Advanced Manufacturing Park in Catcliffe, between Sheffield and Rotherham.
Full-scale production of the Monocell is anticipated to begin next year, with the current 60-strong workforce set to swell to more than 200.