With a new model costing from £80,000, today's 562bhp Nissan GT-R faces a fistful of rivals, at least on price.
But how about a seven-year-old model touting 479bhp for £35,000? Alternatives that inspire the same shock and awe are thin on the ground, although you might consider a used Audi R8 of 2007 or a new Ford Mustang V8 GT.
Only 'might', though. The fact is, the four-wheel-drive GT-R that was launched in Europe in 2009 – and subsequently lapped the Nürburgring Nordschleife in 7min 26.7sec – is rather different from these and most others.
Every schoolkid knows the GT-R's tyres are filled with nitrogen (assuming owners have resisted forecourt airlines) and its twinturbo 3.8-litre V6 is hand-built. Only the swot at the back of the class, however, can tell you it has the world's first independent four-wheel drive transaxle, mounted at the rear and incorporating the dual-clutch automatic gearbox and final drive for near-perfect weight distribution, and that the suspension is Bilstein's DampTronic active set-up.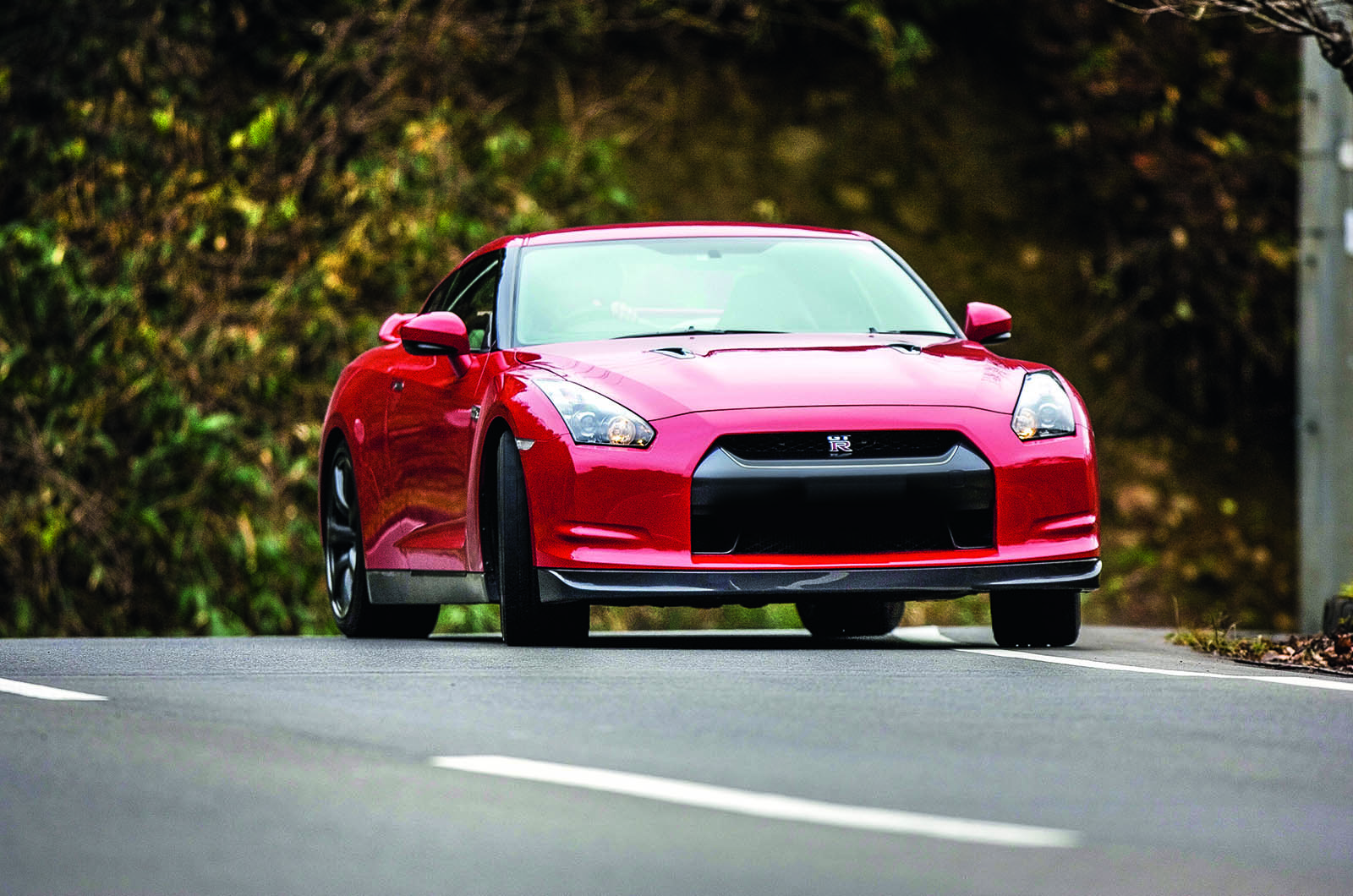 Just 10 Nissan High Performance Centres (it's what sellers mean when they write 'full NHPC history' in ads) were appointed to handle sales and servicing of the R35-series GT-R. Early cars came in a choice of three specs: standard, Premium (Bose sound system, automatic headlights) and Black Edition (powered leather seats). All three can do 0-62mph in 3.5sec, with a top speed of 193mph.
Only a few months later Nissan's GT-R team updated the car with revised suspension and tweaked the engine and transmission software for better low-speed behaviour and more aggressive gearchanges. Inside, the infotainment system gained an improved sat-nav.
In October 2010 power was raised to 523bhp, the body was stiffened and a new R mode permitted faster standing starts (when the oil temperature was at a safe operating level). A raft of body tweaks improved stability and cooling performance, while detail styling changes included magnesium in the paddle shifters. The new £70,000 starting price for all of this is one reason why 2009 cars resist depreciation so well.