With one minute to go, there was silence around the timing screen. Cameras were primed but voices were hushed. Andreas Seidl, head of Porsche's racing department, just stood watching with a nervous smile.
And then we heard it, long before it came into sight. This was no multi-cylindered symphony of some automotive work of art, but the flat blast of a rather small four-cylinder engine working in unholy alliance with all manner of hybrid electric trickery. But, my goodness, it was fit for purpose.
Through the last right Timo Bernhard came, the car almost across the kerbs as he tried to wring every last tenth of a second from the Porsche 919 Evo. The engine blared one last time, speared forward across the line and then, for the briefest moment, time seemed to stop.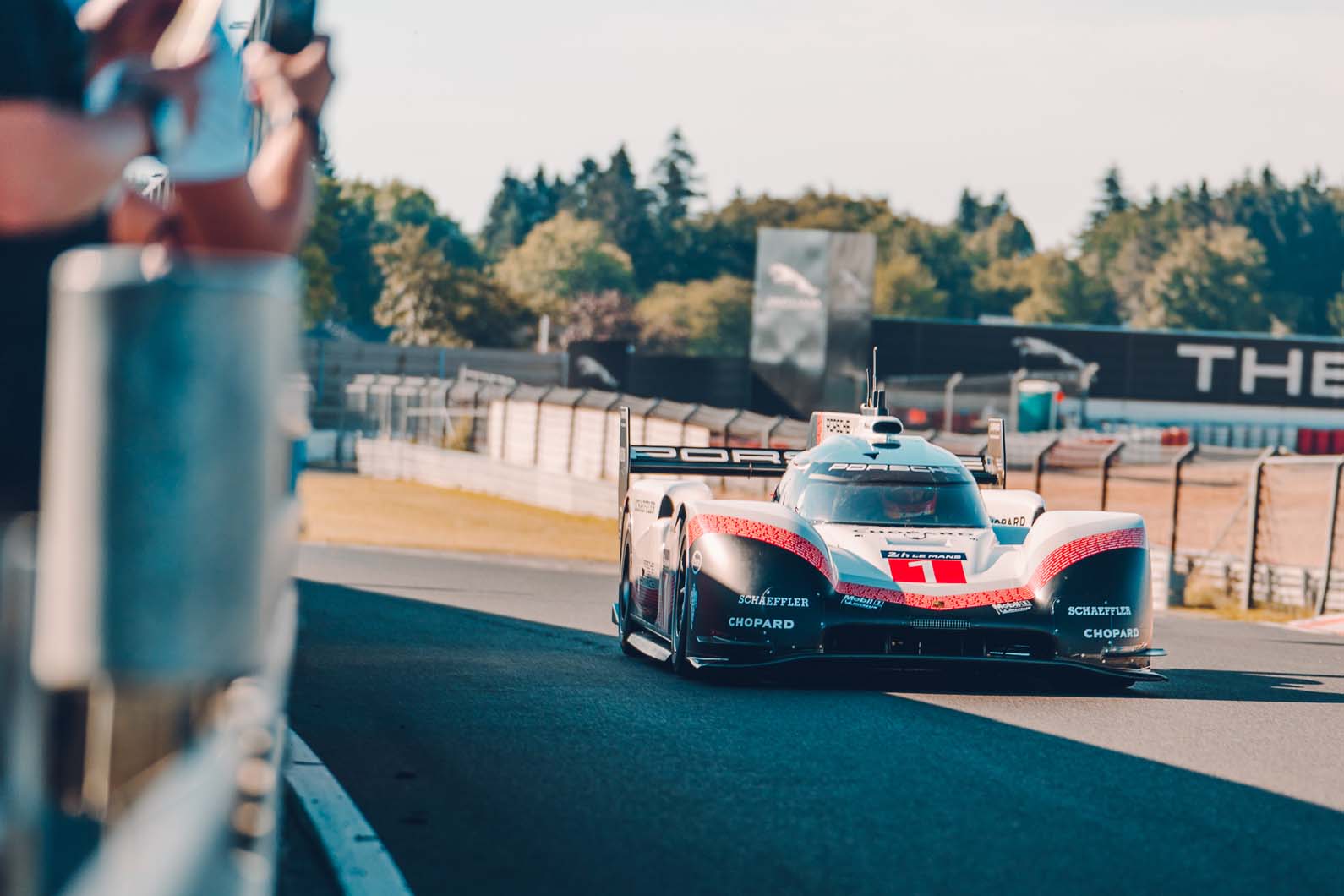 A load of digits had appeared on the screen but at first they appeared not to make sense. These were not numbers that had ever appeared here before. Not even close, in fact. But then it started to dawn. This was enormous. This was history. This was a lap of the Nürburgring Nordschleife in 5min 19.546sec. Allow me to put it another way.
The Nürburgring is not a quick circuit, not like Spa, Le Mans and Monza are quick. But during those not quite 320sec, the 919 carried Bernhard around the world's most difficult track at an average of 145.4mph. I'd like to say that it's going to take a while for me to get my head around those numbers but it's not true.
Having done a few hundred laps of the place myself, I know I will never truly comprehend the enormity of what happened one sunny morning on 29 June 2018. Bernhard had told me his plan the night before. "It's not like Spa, where we had a precise target and had to put everything on the edge to reach it." At Spa, team-mate Neel Jani had lapped the car 0.8sec faster than Lewis Hamilton's pole position for the 2017 Belgian Grand Prix. "Here we know we can beat the record because it was set 35 years ago and we know how dangerous this place can be. I have to drive with that in mind."