A new German-built affordable electric city car, the e.Go Life, will be launched in the UK in 2018.
Expected to cost from around £14,000, the Life is powered by a new 48v powertrain developed by Bosch.
The Life is initially destined for car-sharing schemes, but it will go on general sale at a later date. The standard model can drive for 80 miles on a single charge and a battery upgrade can extend that to 105 miles.
The project started life as a two-plus-two but evolved into a four-seater car with room in the rear seats for two adults. The powertrain is scaleable and can be used to power two-wheeled scooters as well as three and four-wheeled vehicles. The motors and batteries are exactly the same in each case, but whereas a scooter would use one motor and one battery pack, the standard Life uses two motors and six battery packs.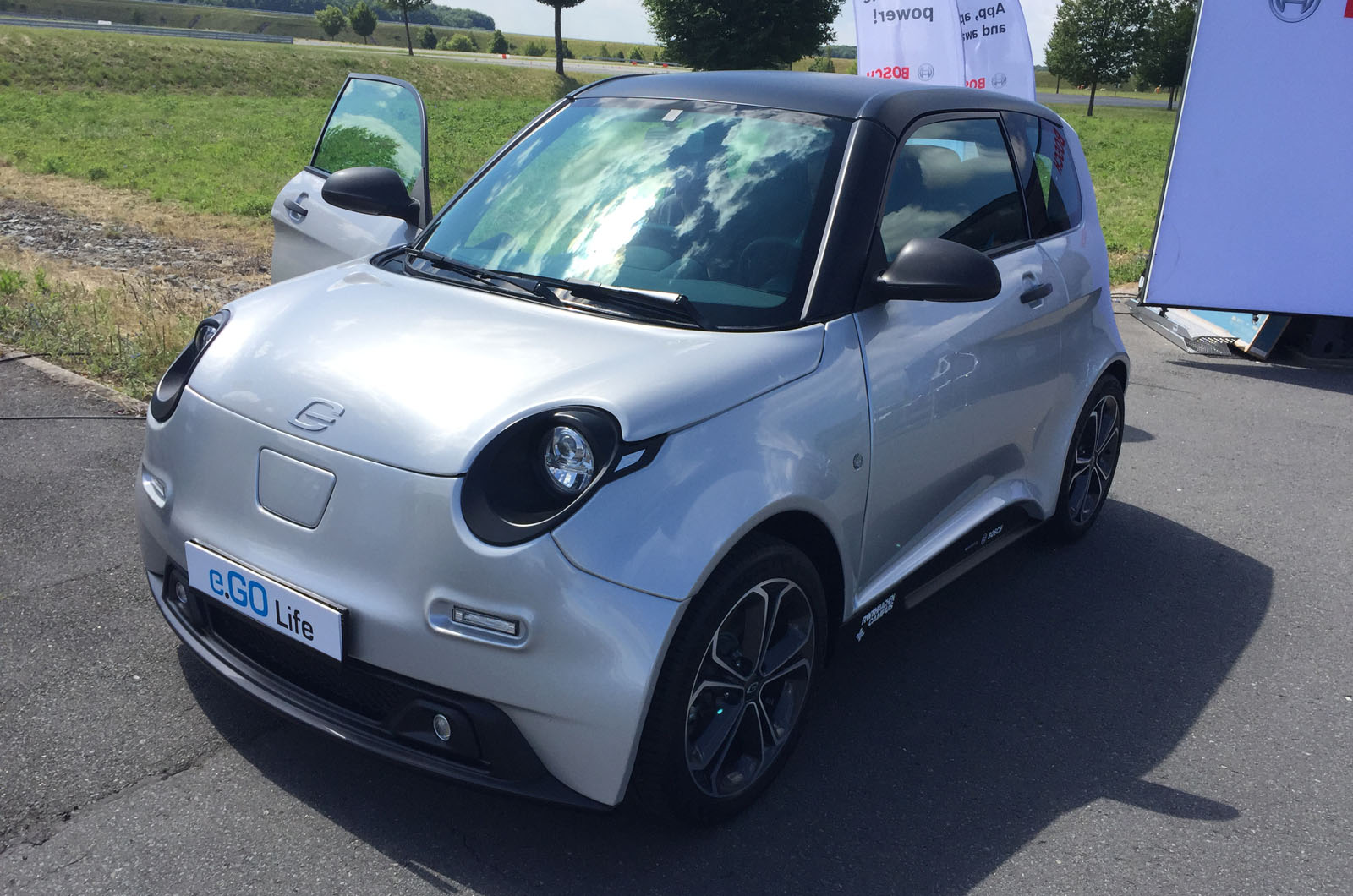 Judging from a brief ride in the passenger seat of a prototype, the Life feels lively enough for urban, as intended, but not ideal for longer journeys. There's adequate room in the rear seats for two adults. The motors are quite noisy but engineers say production versions will be much quieter.
Cost is reduced by using simple, compact drive components, some of which are designed for use in other vehicles. Each 10.5kW motor is taken from a 48-volt mild hybrid system giving a total power output of 21kW. The six lithium ion batteries weigh 90kg in total and have a storage capacity of 14.4kWh. Like the motors, each battery contains a built-in electronic control system that reduces the amount of cabling and weight. When completely flat, the batteries can be fully charged by two onboard chargers in around five and a half hours.
The Life can accelerate from 0-31mph in 5.7sec.
Drivers can customise settings and check things such as battery status and predicted range using e.Go's uDrive smartphone app. They can also choose between four different driving modes: Go, Cruise, Boost and Crawl. Go is the basic driving mode, Cruise allows a burst of acceleration then limits performance to steady cruising, Boost gives the highest performance at the expense of range and Crawl limits speed to 2mph for parking manoeuvres.