More than three-quarters of the UK motoring industry believes the UK leaving the EU (known as 'Brexit') would be harmful to business, a new survey has found.
It revealed that 88% of large motor industry businesses were against leaving the EU, while 73% of smaller and medium sized enterprises wanted to stay. 77% of the industry as a whole agreed Europe was best for business.
The UK's motor industry, represented by the Society of Motor Manufacturers & Traders (SMMT) members, announced the findings after the results from an independent survey compiled by ComRes were released.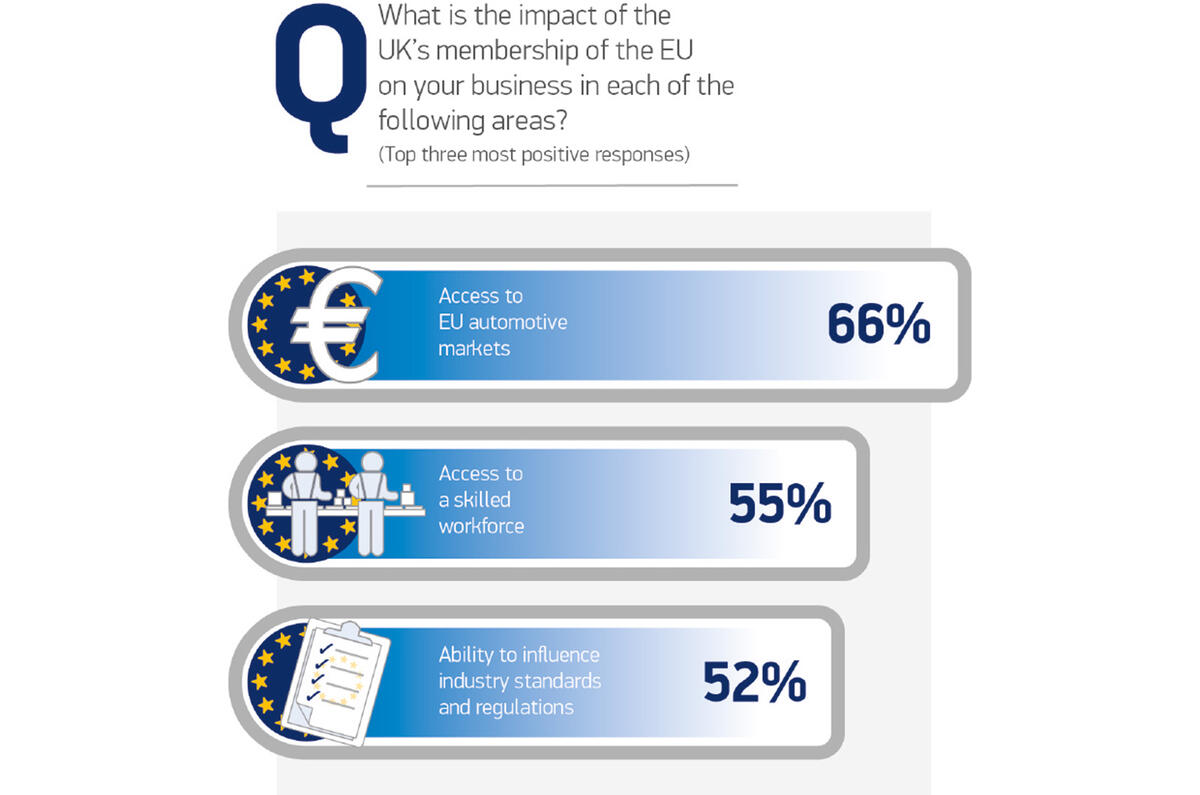 This contrasts with 9% of respondents who thought an exit from the EU would benefit business. 14% answered saying they were unsure of its effects, reflecting the level of uncertainty around the issue.
Leading voices in support of remaining in the EU include senior members of Toyota, BMW and Vauxhall. Mike Hawes, SMMT chief executive, said: "The message from UK Automotive is clear – being in Europe is vital for the future of this industry and to secure jobs, investment and growth."