Bosch has demonstrated an advanced concept car with voice control technology that can understand casual conversation at the 2017 Consumer Electronics Show.
The car's so called human machine interface (HMI) responds to significantly more words and sentences than current voice systems, which are often limited to specific command terms, allowing passengers to control in-car features in more natural spoken word.
Janine Schlink, one of the concept's leading designers, told Autocar "You can ask your car to shut the windows at home or even show you a recipe for dinner tonight". She explained that the HMI links to the car's autonomous drive systems, and is also charged with keeping passengers informed of when manual drive mode will have to resume.
The HMI technology is one of several incorporated into the concept that Bosch reckons are likely to make it to production by 2025.
"Think about your smartphone - you can have a look at what's going on elsewhere using the Internet of Things," continued Schlink. "The car will be like a driving smartphone that you can personalise and use to control other connected devices."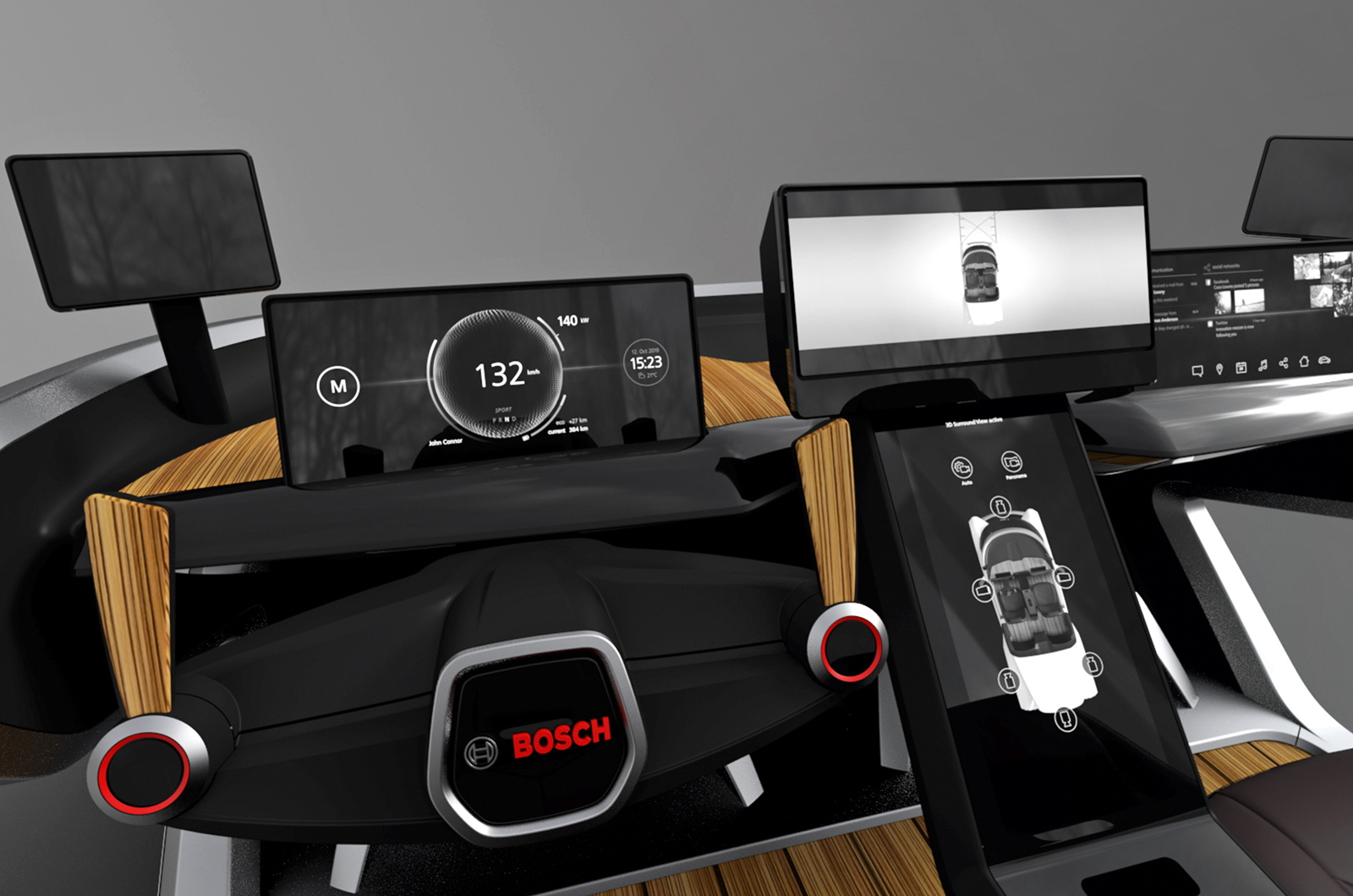 Passengers will be able to control things like lighting and cooking appliances in their home, as well as monitor certain things such as how much food is in the fridge.
"The car will essentially become a third living space, alongside the home and work," continued Schlink.
Additionally, the CES concept has car-to-car and car-to-bicycle communication technology that significantly reduces the chances of an impact with either vehicle type.
Inside, it also has gesture control functionality and uses organic light-emitting diode (OLED) displays that are said to be significantly clearer that current production displays.
"My favourite feature is the haptic feedback touchscreen," said Schlink. "You have to experience it to understand, but it basically makes the buttons on the screen feel real by using tiny vibrations."
The so-called Neosense system received an Innovation Award at last year's CES and is now said to be near production ready.
Schlink said that the several of the car's other systems are already being investigated for use by mainstream manufacturers, although she couldn't reveal which at this stage.