The Jaguar XJ is in the running to be this year's Autocar Awards Readers' Champion. Each day a different member of the Autocar team will champion one of the 17 cars, but only one can be the Icon of Icons and it's up to you to decide - vote here.
Until the current model, the Jaguar XJ was readily identifiable by the 98% of motorists who had never owned one by the very distinctive rear-end graphic. The slim tail panel was bookended, originally, by those distinctive sort-of-triangular rear lamps. 
There was a good reason for that look. One of the original styling models for the first XJ had a long tapering tail like a Jaguar E-Type. Indeed, imagine a four-door E-Type saloon. Long and low, with shallow sides. 
In the event, the styling was finalised by simply cutting through the tail's taper, resulting in that highly effective cross-section we saw on the first production car.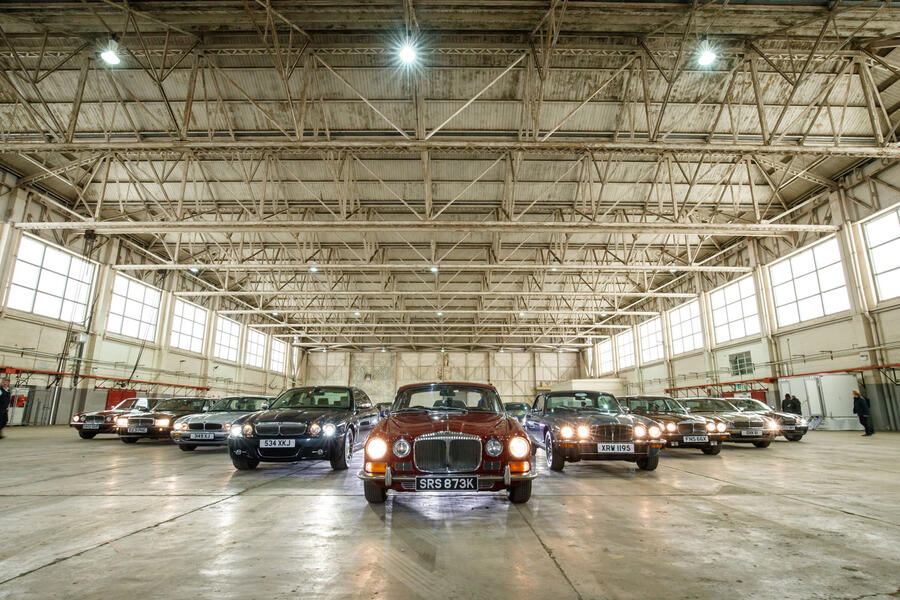 But those E-Type-inspired roots are also what made the XJ so very different and so timeless. Yes, the engineering key to the car was the exceptional refinement and ride, but it also managed to cross a new level of limousine isolation with a real sporting vibe. The low seat, the open glasshouse and the minimal dashboard made the XJ a truly unique experience. 
My first experience with the XJ family was back in 1993. I drove a just-exiting XJ40 long-termer for a final shoot down by Battersea Power Station. One of the guys on the dustbin lorry came over and said: "I've got one of those – did the bootlid rust through?" Indeed it had (and it was a reminder that second-hand XJs have long enabled working people to own a really good car). 
Weeks later, the new X300s arrived. Styled to look more like the classic XJ, it was a revelation. Built with much greater precision under Ford, the supercharged version with its mean black dash was a monumentally uplifting vehicle. Its rapidity was emphasised by the enclosed cockpit and sense of closeness to the road.