Focusing just on battery-electric vehicles (BEVs) as a way of reaching the country's carbon targets will "fail", the CEO of Ineos Automotive has said, insisting we need a mix of technologies in order to successfully hit goals.
Lynn Calder, who was speaking at the Society of Motor Manufacturers and Traders' (SMMT) Electrified conference, told delegates that focusing on power sources such as hydrogen – as well as more efficient hybrid combustion engines – alongside BEVs was the best route forward.
She said: "We talk about EVs all the time. I think that is quite dangerous. I think we're going to need a mix. I think we need a plan, because at the moment, if we just say electric vehicles are the way forward for the UK, and that's all we are going to have, I think there is a risk we are going to fail and a risk that it is going to be expensive."
But her remarks were rebuffed by the Department for Transport's director of transport decarbonisation Richard Bruce, who said pushing forward with more than one fuel option "can be used as an excuse for inaction", given its ambiguity within policy.
He said: "There is a clear advantage for BEVs given the current timescale involved. If we have alternative fuels available, use that in other parts of the market where batteries aren't as viable, such as aviation."
This was backed by head of Renault Trucks Carlos Rodrigues, who pushed the point that battery-electric vehicles should, especially when it comes to the commercial sector, be the first choice, with hydrogen used when issues, such as weight, make batteries less effective.
"Looking at [figures such as] NOx [nitrogen oxide] and its overall impact, BEV is by far the best option, especially when compared to hydrogen," he said. "Let's be clear: we know hydrogen is an option, but it is not the option."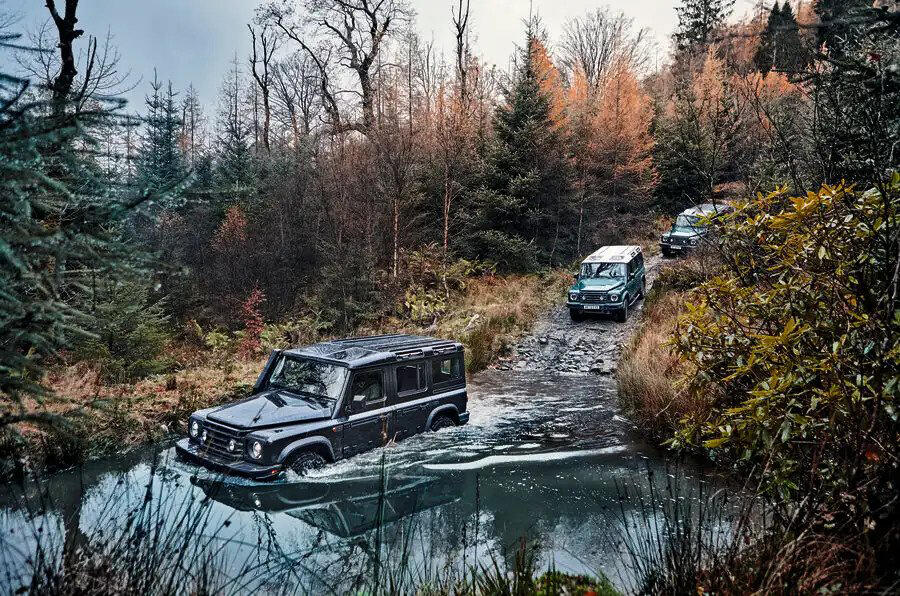 But Calder, who last December took over at the Jim Ratcliffe-owned firm, backed her point by focusing on those who work in more remote areas, such as some buyers of the brand's Ineos Grenadier – itself sold with only a 3.0-litre pure-petrol or -diesel engine.