Aston Martin is seeking to enter the private flying vehicle race with an autonomous electrified aircraft — previewed by the Volante Vision Concept — that could take to skies in 2020.
Produced in collaboration with Cranfield Universtiy, Cranfield Aerospace Solutions and Rolls-Royce, the luxury three-seat craft can take off vertically thanks to a set of rotor blades that can alter their angle.
Although it is very much a design concept, Autocar understands that Aston intends to send a prototype to the skies in about two years, meaning the concept provides a glimpse of how Aston's first flying production model could look.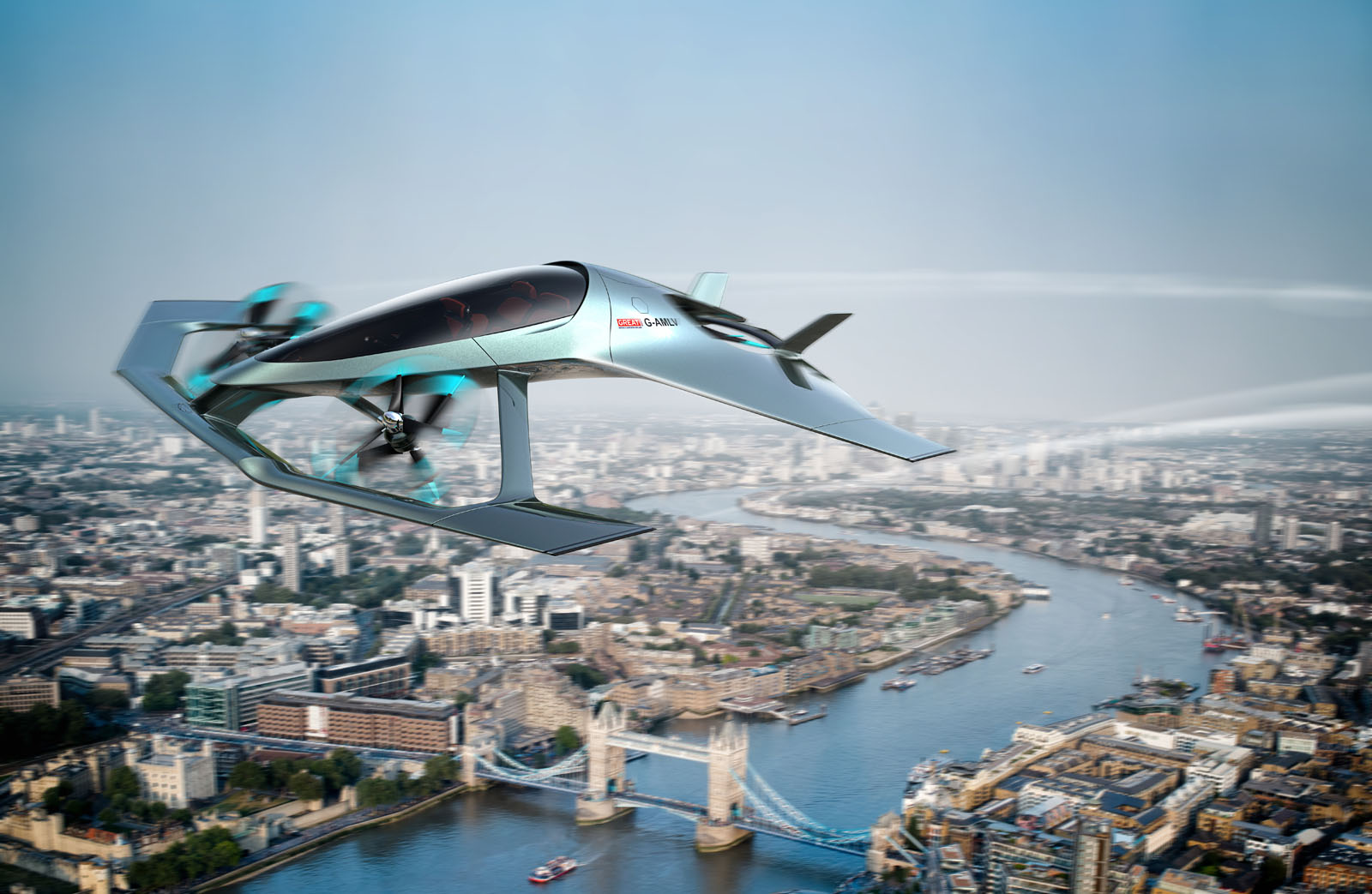 Described by Aston as a "hybrid-electric vehicle for urban and inter-city air travel", it has a futuristic, sleek look that has been crafted in-house. Design chief Marek Reichman said the craft comes "at the beginning of a new generation of urban transportation" where "vertical mobility is no longer a fantasy".
Cranfield University and Cranfield Aerospace Solutions have handled much of the vehicle's technical development, while Rolls-Royce has provided its hybrid power source, the details of which have been kept secret for now.
It's possible that the Volante Vision Concept could use a combination of jet and electric power like the short-haul jet concept recently produced by Rolls-Royce, Airbus and Siemens. That craft uses two electric motors and two turbo fan jet engines, enabling significant reductions in fuel usage and emissions.