Bridgestone revealed more details of its new DriveGuard tyre technology at an event in the UK recently.
The DriveGuard is a self-supporting run-flat tyre that can be fitted to conventional wheel rims and driven at speeds of up to 50mph for a maximum distance of 50 miles. The tyre can be fitted to any car equipped with a tyre pressure monitoring system (TPMS) and is compatible with standard rims.
When a conventional tyre deflates, the sidewalls collapse and fold, becoming trapped between the wheel rim and the road. If the car carries on driving, a combination of the pressure exerted by the rim on the trapped carcass and the heat generated in the folded sidewall leads to the rapid destruction of the tyre.
Self-supporting run-flat tyres have thick sidewall inserts with enough strength to keep the rim suspended above the ground when the tyre is deflated. The downside is that the thicker section and increased rigidity of the sidewalls impairs ride quality compared with conventional tyres.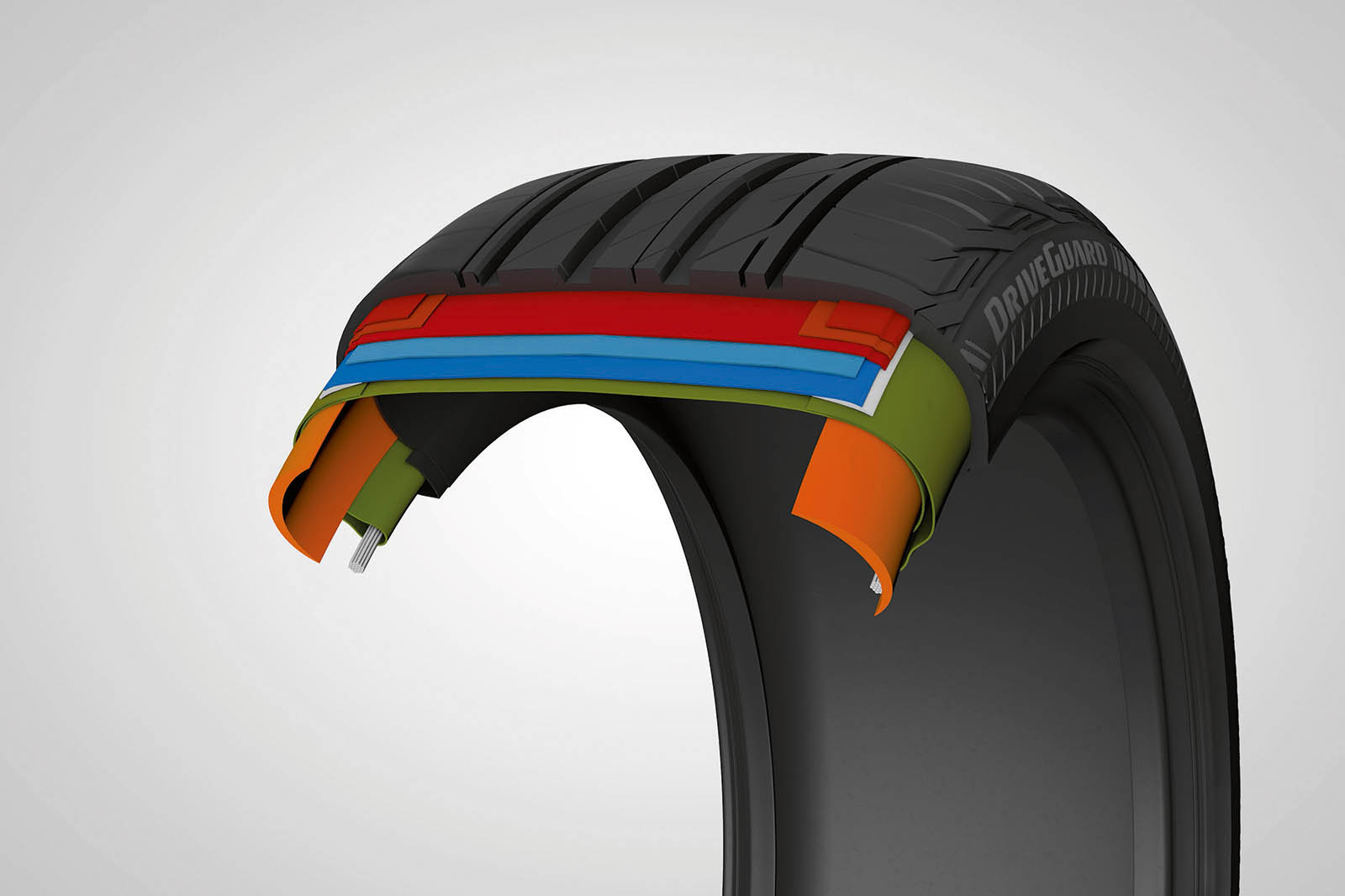 The DriveGuard is constructed using Bridgestone's proprietary Nano Pro-Tech technology, which evens out the distribution of sulphur bonds between the carbon molecules in the compound. This chemistry reduces internal friction within the material and inhibits heat generation in the sidewalls. Heat build-up is further reduced as the tyre rolls along by a cooling fin design moulded into the sidewall.
The combination of these factors allows a thinner sidewall construction and this, combined with a new crown structure to better absorb bumps and lumps in the road surface, is claimed to deliver comfort levels comparable with those of standard tyres.
An advanced polyester carcass body ply design reduces heat generation and helps the tyre to hold its shape when deflated. The thinner sidewalls also help to keep weight down, an important factor when manufacturers are struggling to remove every gram of weight to save fuel and reduce CO2 emissions.
We haven't had the chance to test the claims of improved ride quality from behind the wheel yet, but we did have a demonstration ride in the passenger seat of a Vauxhall Astra with a front tyre completely deflated. The car steered around a low-speed handling course without drama and rode well enough that the flat wasn't immediately obvious without TPMS.