The UK's role as Europe's biggest market for plug-in electric cars could be under threat when new VED brackets are introduced in April.
Britons bought 36,917 alternatively fuelled models last year, with the segment now representing 4.2% of the country's overall registrations. But rising tax costs that'll affect the majority of alternatively fuelled vehicles could deter potential buyers from opting for zero-emission models.
Strong UK car market growth spurred on by alternatively fuelled vehicles
The government's new car tax brackets will move 66% of the available alternatively fuelled vehicles from road tax exemption to being subject to a £130 flat rate annual fee. A YouGov survey commissioned by the Society of Motor Manufacturers and Traders found that low running costs were the biggest draw for 51% of motorists, revealing how much of a hit the impending tax hike could have on demand for hybrids and EVs.
According to the survey, just 13% of British motorists are considering an alternatively fuelled car for their next vehicle.
To raise awareness of Britain's leading position in electric cars and show support for low-emission transport, the UK automotive industry organised a display near London's Tower Bridge, with 26 electric vehicles from 16 different brands featured.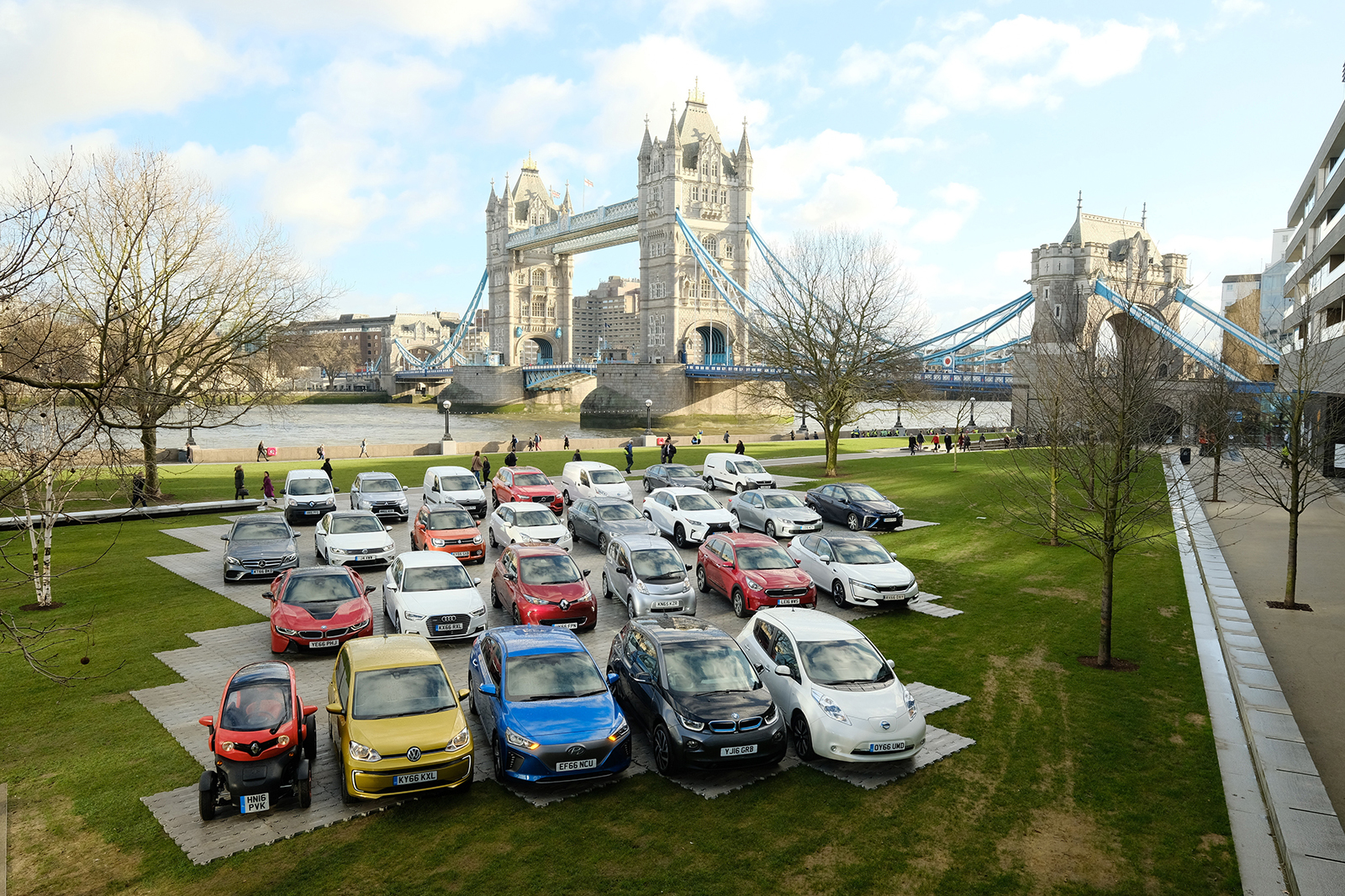 Models ranged from the BMW i8 hybrid sports car to the two-seater Renault Twizy city car. The group represents less than one third of the available alternatively fuelled vehicles on sale in Britain, with the total currently amounting to 83 models.
SMMT chief executive Mike Hawes said: "Thanks to massive investment by vehicle manufacturers, British car buyers have never enjoyed so much choice and, as today's display shows, that extends to every fuel type. However, our survey highlights the need for ongoing government support for this new market.
"We want to encourage more people to switch to ultra-low-emission vehicles in meaningful numbers, but more must be done to boost buyer confidence. A consistent approach to incentives – fiscal and otherwise – and, most importantly, greater investment in the charging network is essential if we are to grow this emerging market."