The water injection system from the BMW M4 GTS will feature in more car models from 2019, as its maker Bosch is now offering the technology to the wider automotive market.
The system works by spraying a fine vapour of distilled water into an engine's intake before fuel combustion, reducing engine temperatures and therefore decreasing knocking, which wastes fuel. The results improve efficiency and increase engine power output as a result of faster ignition times.
Although the system was first introduced in BMW's track-focused coupé and can offer a 5% boost in power, Bosch says its primary focus is to improve fuel economy and reduce emissions. It backs this claim up with promise of a boost in fuel efficiency by as much as 13% and reduction in CO2 emissions by 4%, according to the internationally recognised WLTP (Worldwide harmonised Light vehicles Test Procedures).
Speaking exclusively to Autocar, Bosch global project manager Fabiana Piazza said that these gains can be felt on anything from a supermini to a supercar.
"The system works best on cars with an output of more than 80kw (107bhp) per litre," she said. "We're launching it into the market now as tighter legislation and new real driving emissions tests are increasing the importance of this technology in all cars."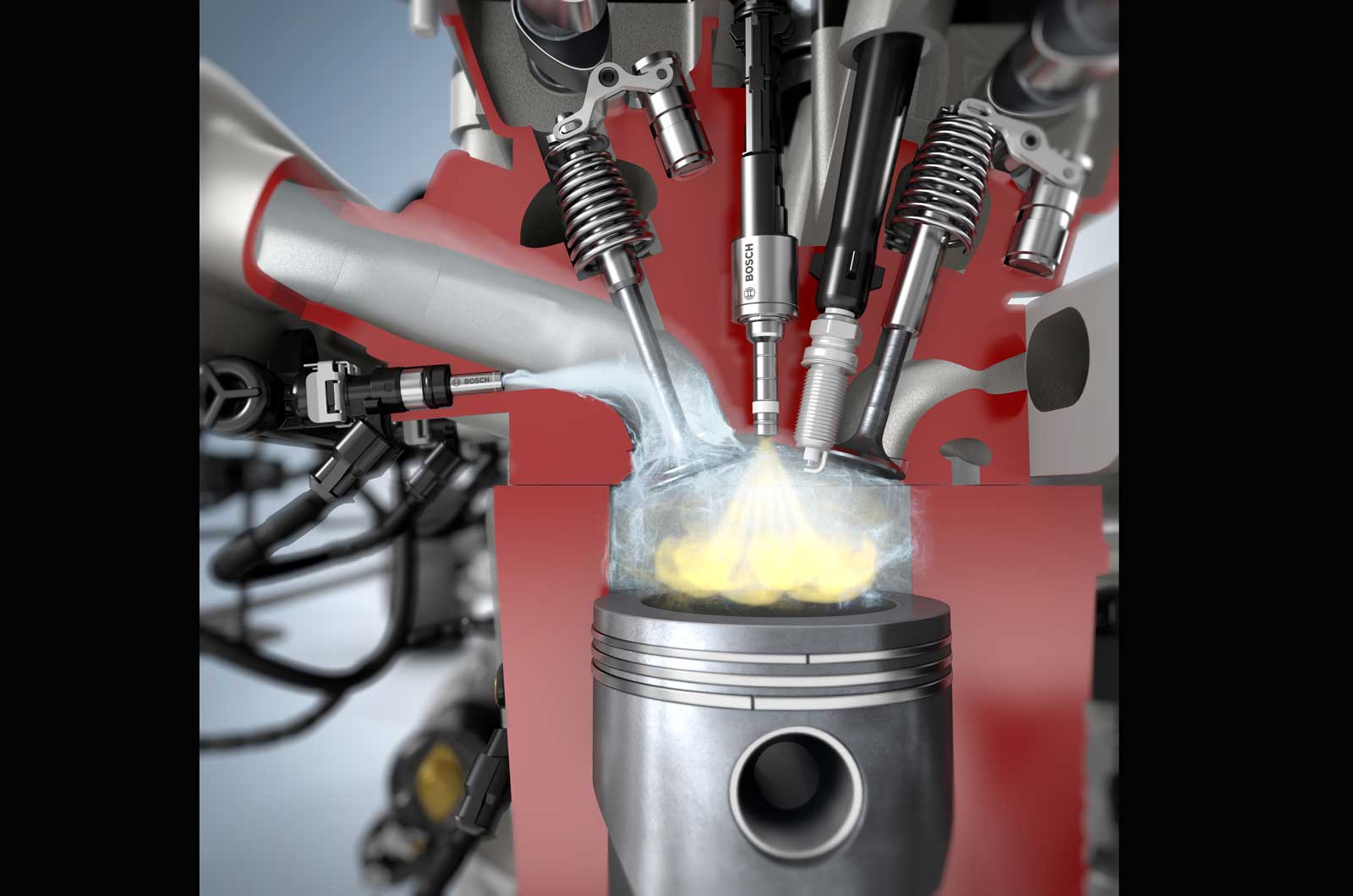 Piazza explained that the system Bosch is offering to the market is basically identical to the one on the M4 GTS. Her colleague, Martin Frohnmaier, who is the project's lead, added that BMW's co-operation was highly beneficial to overall development.
He said: "It's pretty normal thing to have a pilot customer to develop the system together before offering it to the market, and now as we launch to the wider market the system's costs will come down as volume goes up."