Full-size, daily-usable electric vehicles have been a long time in rising to prominence, but they've now well and truly arrived, with more options available to buyers than ever before. Because the battery pack is usually hidden in the floor, many are SUVs, but there are some hatchbacks, saloons and crossovers to choose from also.
Battery technology has come a long way here, bringing down prices of new EVs and also making range anxiety much less of a problem than it used to be. Charging infrastructure still leaves much to be desired, but if you can charge at home, you may never need to visit a public charger.
Add in the fact that EVs let you travel in silence and produce zero emissions, are exempt from road tax and the London Congestion Charge, and qualify for low benefit-in-kind taxes as fleet options, and they start to become a truly viable family transport picks.
While we have yet to see many true driver's cars with electric power, the instant, silent punch, uninterrupted by gearchanges that even fairly basic EVs offer will surprise and delight many drivers used to conventional powertrains.
This is a list of our top 10 electric cars for families, compiled considering factors such as range, usability, driving dynamics and value for money. Some EVs are still subject to relatively high prices compared with combustion-engined cars, but their premiums can be offset against lower running costs.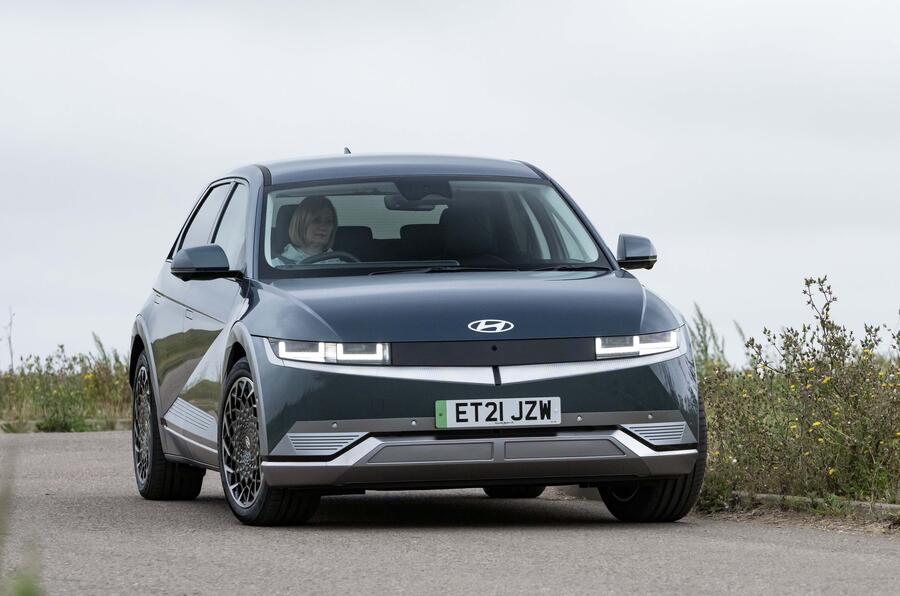 20 years ago, it would have been surprising to see a list like this dominated by Korean car-makers Hyundai and Kia, but the duo have not only managed to build a range of impressive mainstream cars, they were also quick out of the gate with electric versions of regular cars.
The Ioniq 5 is the start of one of them getting truly serious about EVs, and it's built on a bespoke EV model platform with 800-volt electronic architecture. An 800v system allows for much faster charging and the only others doing something similar are the Porsche Taycan and Audi E-Tron GT. Pretty good company.
It's not just a technical exercise. The Ioniq 5 draws attention with its distinctive retro-futuristic design and modern, high-quality interior.
We were impressed with the rapid dual-motor version when we drove it. Although it is too big and soft to be truly engaging, it proved a lovely relaxing cruiser, with good noise suppression, a comfortable ride, and a really convincing luxury aura that suits an electric car perfectly. Good packaging means that space in the back is more than generous, with a usable boot.
The long-range rear-wheel drive version narrowly saw off the Skoda Enyaq in a recent group test, proving a more engaging drive and winning over our tester with its more daring design. The range starts from £36,995 for a 168bhp rear-wheel drive car with a 240-mile range, rising to £41,945 for a 281-mile, 214bhp version, and £45,145 for the 302bhp dual-motor range-topper - so it's competitive value, too.