Our Bentley Continental GT tackles a muddy field.
As it always does on special occasions, the Bentley seemed perfect for this year's Goodwood Festival of Speed — except for one thing.
It was bucketing down, and those already at the event kept sending us back lurid tales of floods and mud, wall to wall.
Call me old-fashioned, but the notion of tackling such conditions in your low-slung, £80,000 high-performance GT doesn't sit very well.
We veterans of the British summer have learned to fear one thing above all: being parked in wet fields we'll probably have extreme trouble leaving at the end of the day. But one important detail made the Bentley's case different: it has four-wheel drive.
I arrived at gate-opening time to find our appointed entrance, Gate 4, firmly shut. There was a detour sign to an alternative muddy track through the trees.
The Bentley strolled imperiously down it with zero wheelspin. Soon I learned that the hacks' usual parking area was so wet that the early arrivals had started sliding sideways downhill, so they'd closed it pronto.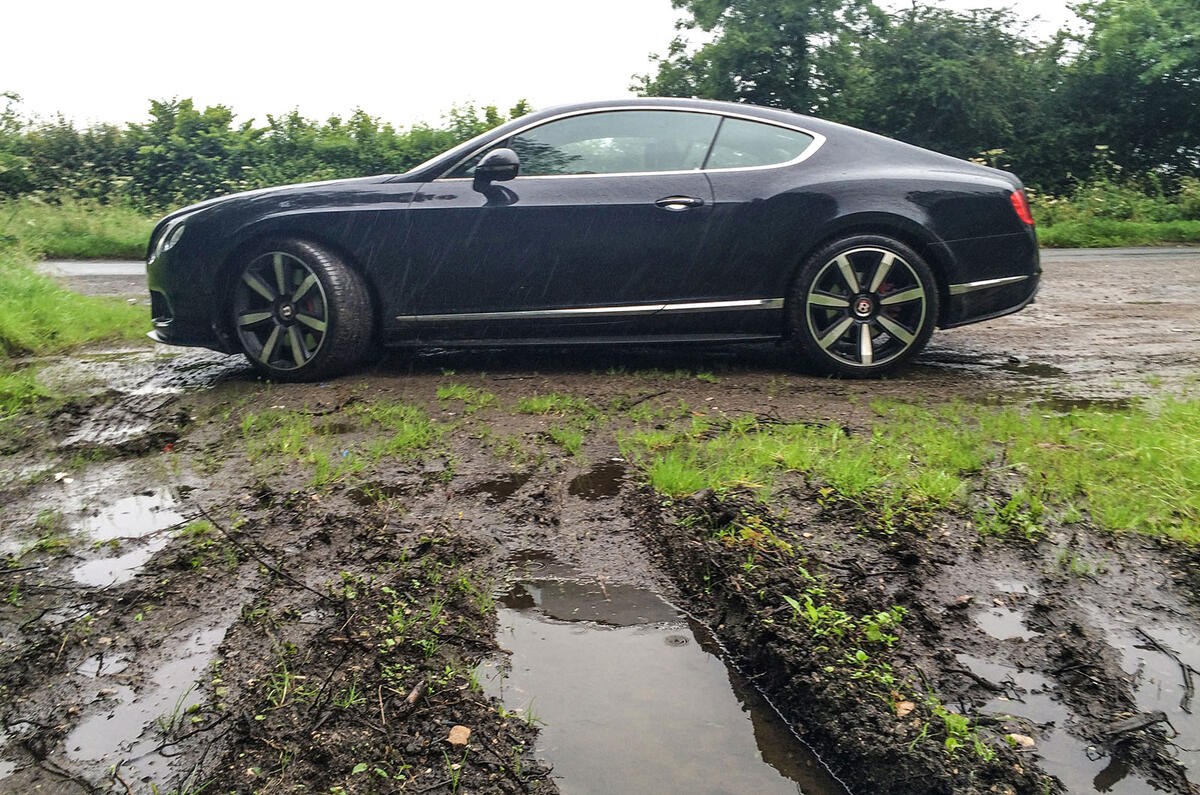 Thus we scribblers joined the competitors at lower levels, in a flatter but very wet field, into which my car's considerable weight caused it to sink alarmingly.
Back I came eight hours later to find the exits much muddier and the Bentley looking very low indeed. Young men in white vans were sliding about on the grass, although no one was actually bogged.
I started the Bentley, selected Drive and the car glided easily out of the four depressions it had made, tracking straight through the mud without a suggestion of wheelspin.
In 100 yards we were free and I felt that familiar flood of exultation of the driver whose car has exceptional traction. You might need extra grip for only a few seconds, but when you do, it's vital.