Service intervals get ever longer but they're still a pain when they run out – especially when your car is a mile-muncher like our Bentley Bentayga.
And extra-especially since nowadays there's absolutely no indication from the way a car drives that it needs attention. A 1990s Bentley might have given a hint or two along the way: the Bentayga just drives the way it left the showroom.
As the 10,000-mile cut-off approached, I started counting down from 9200, meaning to make an appointment every day. But I still overshot. And at 10,200, I suddenly discovered an urgent 600-mile errand. Would it be okay to add that extra mileage? We decided it wouldn't, so contacted HR Owen's Bentley service people in a bit of a panic, knowing demand is often so strong that even top cars like our big SUV often have to stand in line.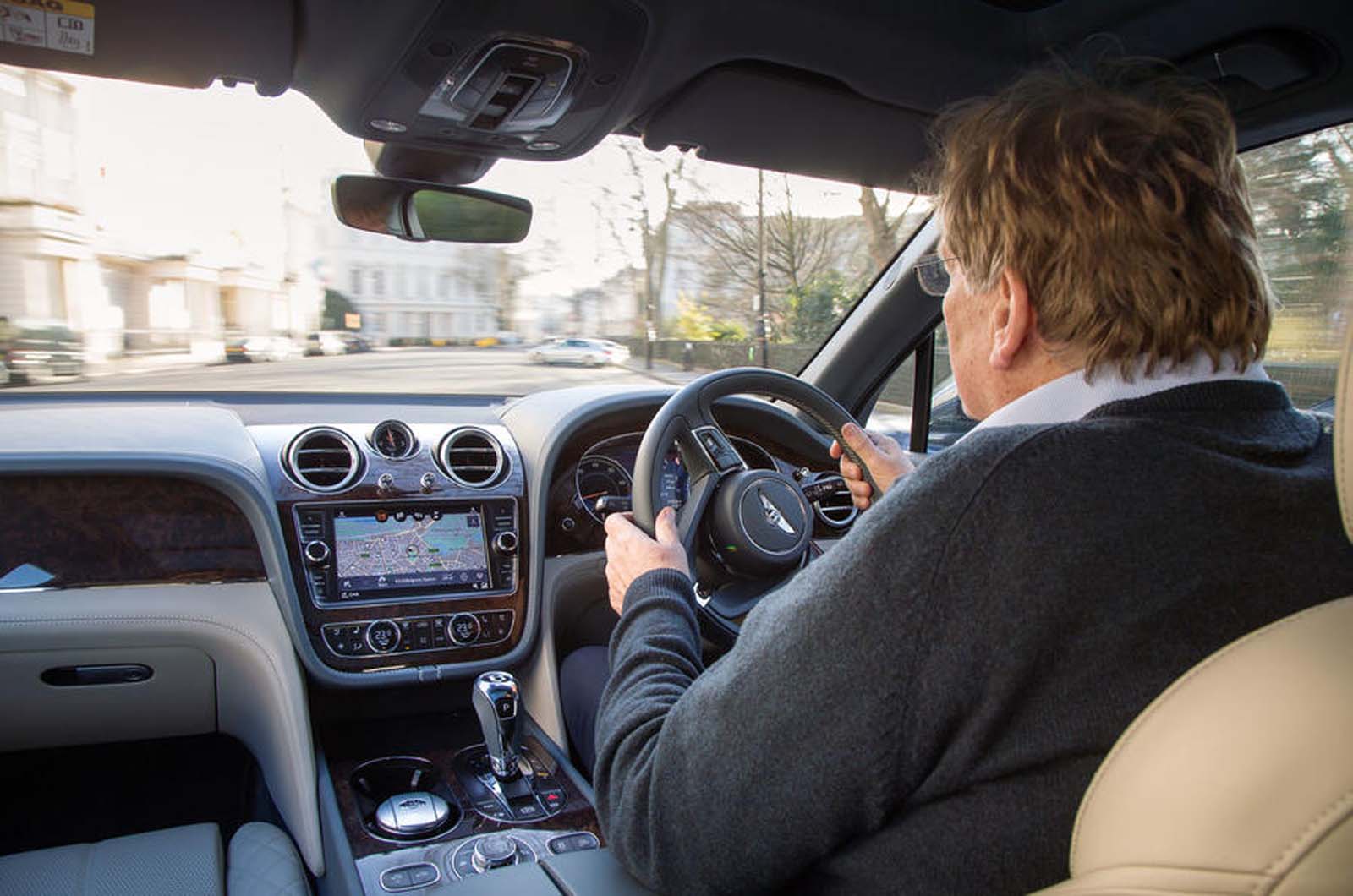 Good news, though. At a day's notice, senior service advisor Katan Wara found us an emergency slot, sent one of his drivers over to collect the car from our Twickenham HQ and take it to HR's Wandsworth garage. A day later, it was back, valeted, serviced, immaculate and driving exactly as before, ready for another 10,000 miles. The work cost £810, which struck me as pretty solid for a 2hr 10min job, although that price comes straight from the service menu, including VAT, with oil, filters, wiper blades and remote battery changed. The first post-service trip was a particular joy. Whether you're in a Bentayga or a Vauxhall Viva, there's special pleasure in driving your immaculate car just after it has been titivated by experts.
The 600-mile errand rolled away as easily as all the others have done, the big Bentley returning its usual 22-23mpg. Like the price of the service, you can take two views of the fuel consumption. The glass half full view is that it's okay: this is a 6.7-litre turbocharged petrol car weighing well over two tonnes, and consumption still allows you a range north of 400 miles. Nobody ever called this an economy car or a people's car – but look at all those people in Crewe its production helps to employ. The only cloud on the Bentayga horizon is that it goes to a new owner soon. Woe. SC
BENTLEY BENTAYGA W12
Price £160,200 Price as tested £197,150 Economy 21.9mpg Faults None Expenses None Mileage 10,989
PREVIOUS REPORTS: