To get to our new long-term Bentley Bentayga, which stands resplendent at the front of our family's heated motor house, I have to walk past quite a varied array of motors.
There's the notional Mercedes-Benz estate we have for taking the dogs around, the notional Ferrari 458 I use for fun, the notional Mazda MX-5 I bought a couple of years ago for the kids to mess about with, and the notional Ford Ranger the gardener uses. The nanny has a notional Volkswagen Polo, of course, and over there against the pillar is my other Bentley, the notional Continental GT Speed I couldn't bring myself to sell when the Bentayga arrived.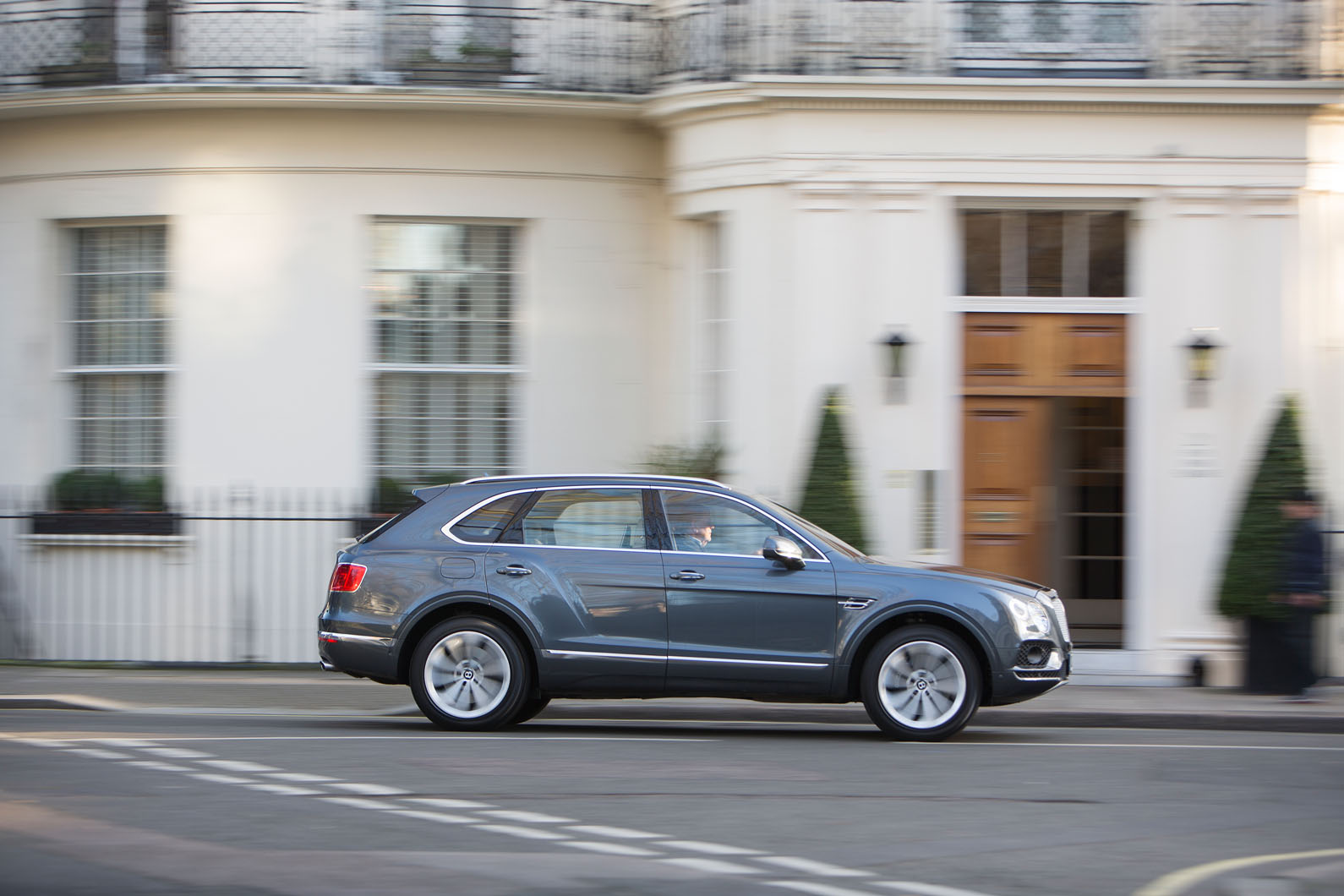 Luckily, today we're a little less crowded than usual, because the missus is visiting a friend in the notional Volkswagen Golf R she bought for quick trips into town.
The point I'm trying to make is that to make any sense of running a Bentayga – which we will do for the next six months – you have to become a different person. Bentayga owners have six or seven cars each. They have the houses and yachts or jet to go with them. And they tend to make maximum use of the help available in this price bracket to specify and finesse them.
Bargain Bentleys: why they're more tempting than ever
That, to tell the truth, is lesson one. Despite the fact that I went to the press launch of this most radical Bentley in nearly a century, I couldn't have specified it as has been done. In my armchair at home, I'd never have dreamed up the sophisticated trim combinations of our car, or understood the various optional equipment packages (we have seven). Like as not, I'd have lacked the bottle to order up a cool £36,950 worth of options to add to a car that starts at £160,200, bringing the buying price within a whisker of an awe-inspiring double century. A real owner would be encouraged to sit with a dealer expert (or a Bentley designer at Crewe) to get these things right. In this bracket, every car has an owner's name on it. I know I'm now in the system.