On 26 October, Wing Commander Andy Green strapped himself into the cockpit of his Bloodhound SSC Land Speed Record car and fired it down the 9000ft runway at Newquay airport in Cornwall.
1000mph Bloodhound SSC successfully completes first test
Since the tests were successful, the team will decamp to Hakskeenpan in South Africa's share of the Kalahari Desert next autumn and, this time using a rocket to assist its jet engine, Green will attempt to drive it past 800mph, breaking his own 20-year land speed record of 763mph.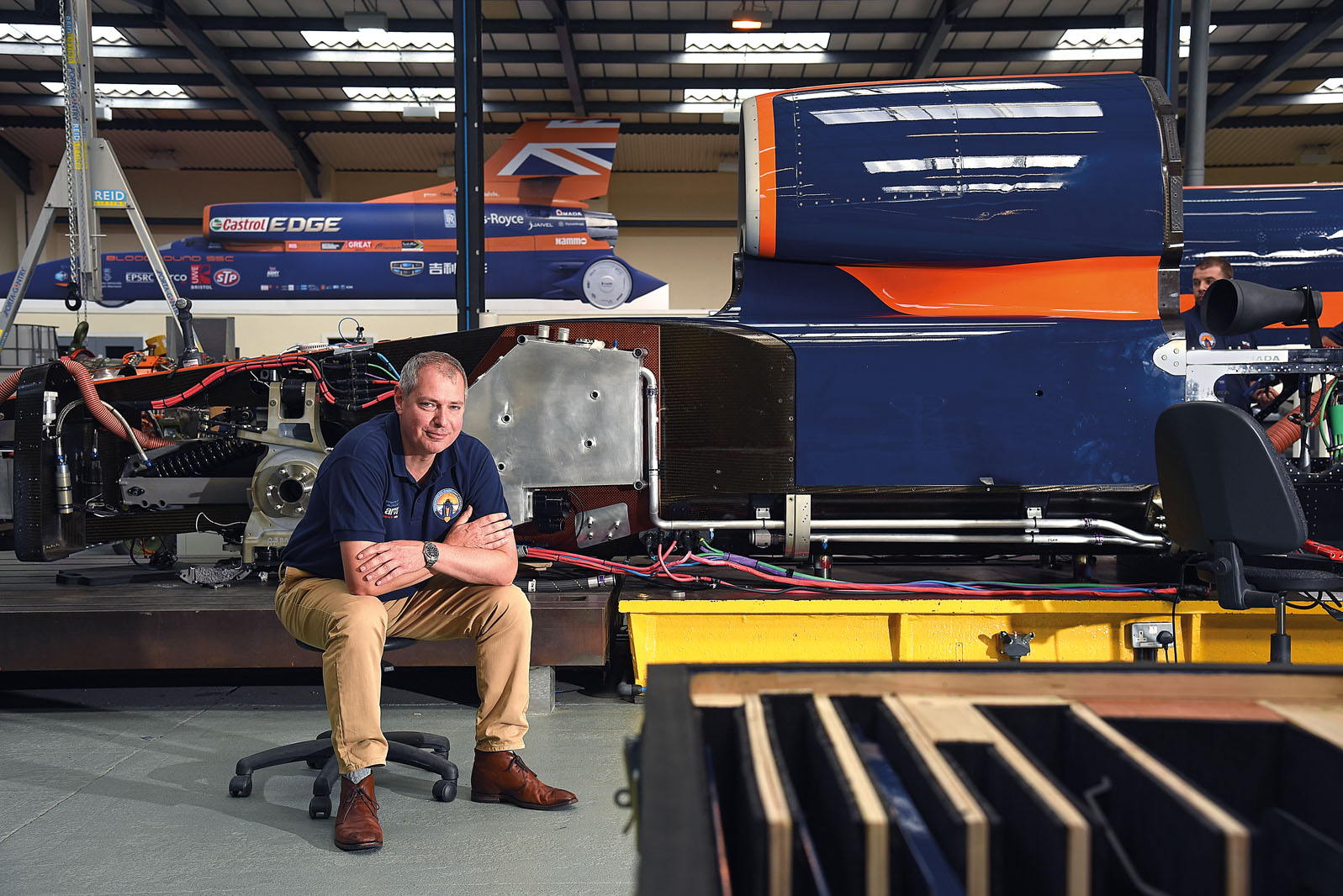 By then, and even before the rocket has been completely reconfigured to allow it to go for the full 1000mph in 2019, the project will have been in the public domain for a full decade, dogged not only by the engineering challenges of doing what man has never done before but also the no less daunting task of keeping the funds flowing. So far, it has cost about £30 million, less money in 10 years than Neymar will earn in one – and, for periods when the flow has slowed to a dribble, progress has been very slow indeed. But the funds were there to get it to Newquay and, while the car did just 200mph, it is hoped the resulting publicity will keep interest alive and funds flowing all the way to the Northern Cape.
I've been fascinated by Bloodhound ever since Richard Noble and Green went public with their plans on 23 October 2008. Even so, the sheer enormity and audacity of what is being attempted retains the ability to reduce the most seasoned of hacks to gasps. While there have been many successful jet-powered land speed record cars and just one successful rocket car, there has never been one that attempted to combine both technologies. The rocket is so powerful that, one year after the project was announced, the team realised that if it continued to sit on top of the engine, it would bury the car's nose in the desert when it fired. So the entire car was re-engineered to swap them around.