Walk into a Rover dealer back in 1990 with £9500 and you could drive away in a shiny new Rover Metro 16v GTi.
The new-for-'90 model replaced the MG Metro and sported a naturally aspirated K-series engine with twin-cams and a lively 95bhp. The little British hatchback went head-to-head with the likes of the Peugeot 205XS and Ford Fiesta 1.6S.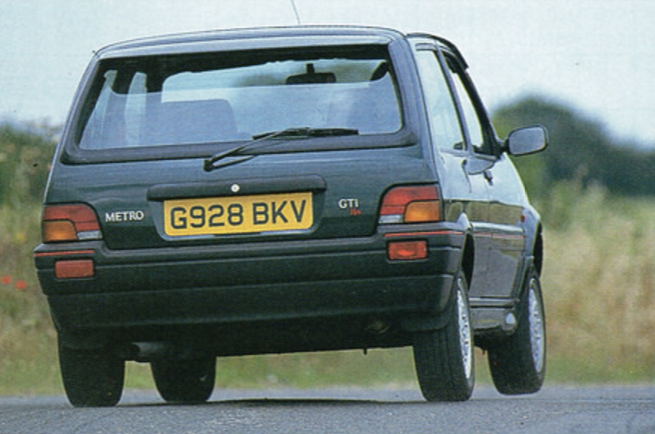 "Top speed is an impressive 113mph, but if you want a kick-in-the-back acceleration, look elsewhere," is an early comment in our 8th August 1990 road test. "Despite Rover's 9secs dead claim for the 0-60mph sprint, we could not better 9.8sec."
While its outright pace might have trailed its closest rivals, the Rover engine's character and quick responses were pleasant traits. "You can trickle away from near standstill in all but top gear, yet it revs to the 6500rpm redline with verve and enthusiasm," we say.
The car's performance handling was sweet too, partly thanks to the fitment of anti-roll bars. "This Metro is now very definitely grip-orientated. Deploying 185/55 section Pirelli P600s at each corner of a car weighing under 2000lb means you can squirt through bends with indecent haste," we continue.