First-generation – 1964-1973
Heralded as "a new American automotive concept" the Ford Mustang launches in 1964 with the promise of "economy of operation to sports car performance" in one model range. A tradition maintained in the new one, with its choice of EcoBoost or high-performance V8 engines. In 1965 the Mustang scales the Empire State Building in a publicity stunt and spawns its first performance variant, the Shelby GT350. By 1966 Ford has sold a million Mustangs, every year's model introducing new and exciting variants. The Fastback of 1967 becomes the definitive Mustang shape, Steve McQueen powering it to movie stardom a year later in Bullitt while Boss and Mach 1 versions become enthusiast favourites. In 1971 Ford introduces a heavily revised look; the mighty 429 Cobra Super Jet leading the charge.
Iconic models: 1965 Shelby GT350, 1967 Fastback bodystyle, 1969 Boss 429, 1971 429 Super Cobra Jet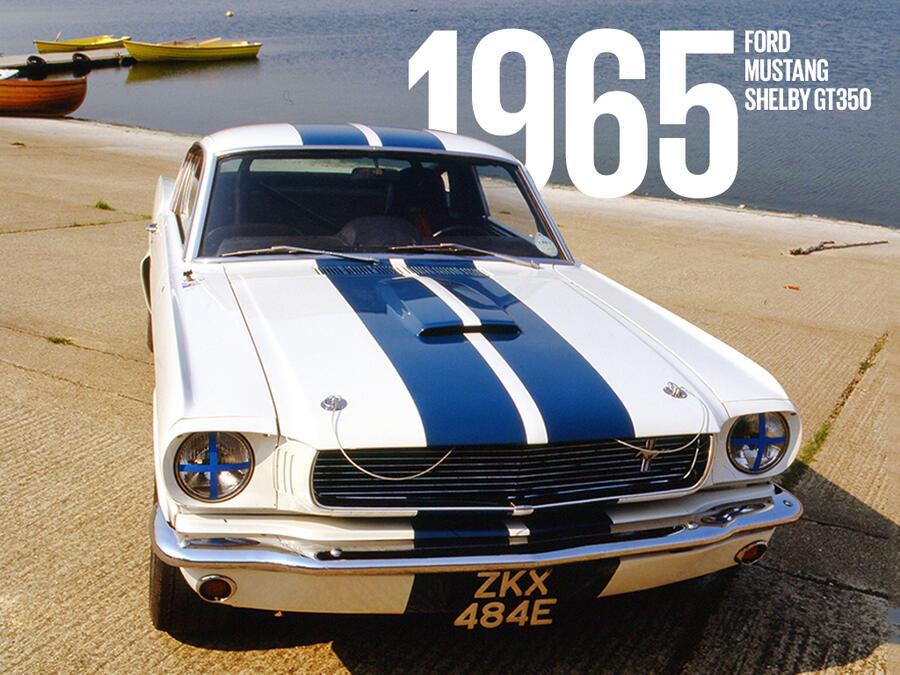 Second-generation (Mustang II) – 1974-1978
After the excess of the early '70s, the Mustang II heralds a new era of reduced size and weight, launching with smaller V6 and four-cylinder engines in response to the fuel crisis of the time. Unlike the original there is no convertible option either, though a 'T-top' version with removable roof panels follows. V8 engines return in 1975 and in 1976 some of the first-generation's attitude is restored with the Cobra II package of stripes and spoilers. In 1978 the King Cobra arrives and is the first to use the metric '5.0' description for the 302 cubic-inch V8 – a badge carried over to the Mustang GT you can buy now!
Iconic models: 1976 Cobra II, 1978 King Cobra 5.0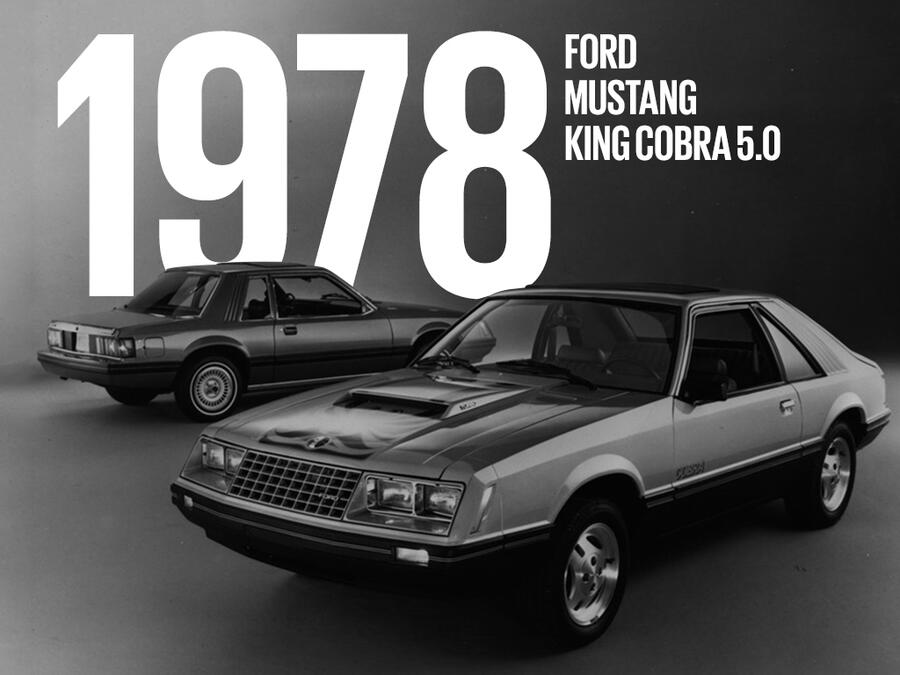 Third-generation ('Fox' Mustang) – 1979-1993
American icon or not the Mustang proves it can move with the times, the third-generation car is lighter again and has a modern, square-cut 'Euro' look. Economy and emissions are again in the spotlight and the new car is offered with a turbocharged 2.3-litre four-cylinder engine – forerunner to the EcoBoost Mustang you can buy today! The hard-edged looks are smoothed off in 1984, the 5.0 V8 returns in 1985 and in 1987 the styling is updated again. After celebrating its 25th birthday in 1989 the Mustang has got its teeth back by the time production ends in 1993, thanks in part to the Special Vehicle Team and its SVT and Cobra R models.