The 101st Indy 500 will take place this weekend with Fernando Alonso among the starters. Never before has there been such an international buzz around the event.
McLaren driver Alonso has qualified fifth on the famous Indianapolis Motor Speedway in what is his first oval race.
This is a fantastic feat, there's no doubt about it, but it's one that forms just a tiny portion of the challenge that lies ahead, as Brit IndyCar drivers Jack Harvey and Max Chilton tell me.
"There's less to do in terms of corners in Indy [than conventional racing], but your concentration is so much higher," explains Harvey, who has won at Indy before in the Indy Lights category. "The difference and the level of accuracy are taken to an absolute Nth degree."
Mario Andretti on Fernando Alonso and the Indianapolis 500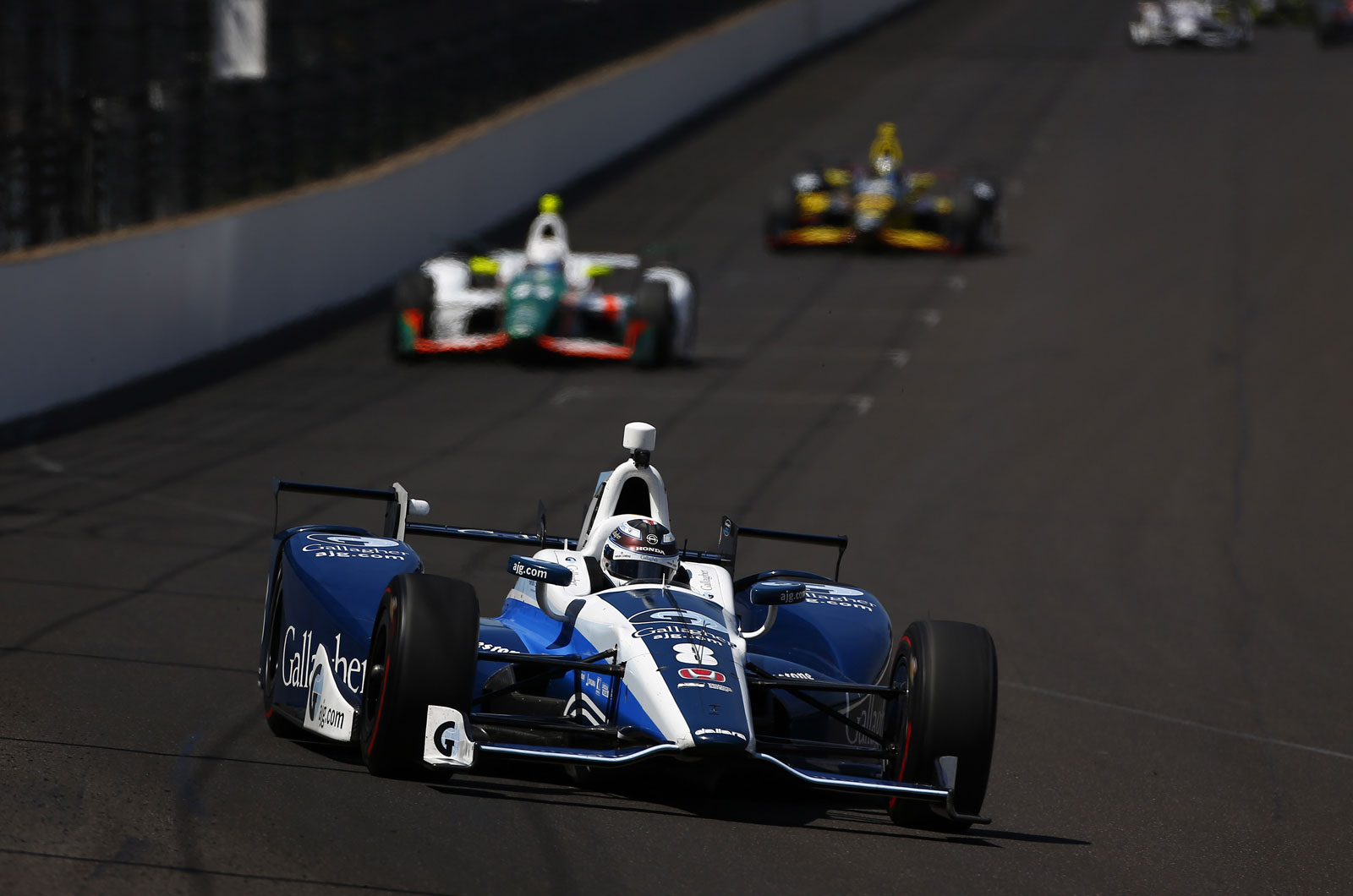 Chilton (pictured above), who has won in Indy Lights and raced in Formula 1 in 2013 and 2014, admits that he still finds the speeds hard to comprehend when returning to the track. "When you first get into an IndyCar, all your mind wants you to do is lift. The speed is insane compared to F1 – they peak at 220-230mph but we're doing that for three hours non stop!"
The speed is high, but it's the wheel-to-wheel racing that really challenges. The field can be so tightly packed that drivers are often forced to run side by side at more than 220mph, in the dirty air of a car ahead and with another inches behind.