Surprising what you can chance upon by accident. A post-dinner, pre-Tokyo show walk in the Ginza district turned up a Nissan showroom with a big digital countdown clock and, below it, the dramatic Concept 2020 Gran Turismo 6 racer made real in the window.
That was arresting enough, but behind it was a scene more intriguing still: a small group of men and robots at work, making a full-size model of a Nissan concept to be revealed in less than 48 hours. This is a show car that's still under embargo, but this second model, which does without an interior, was on full public view, albeit tucked away. That allows us to provide this preview, although it's quite hard to make out all the details of this all-white 1:1 model, which has been milled by robots from a very large block of foam.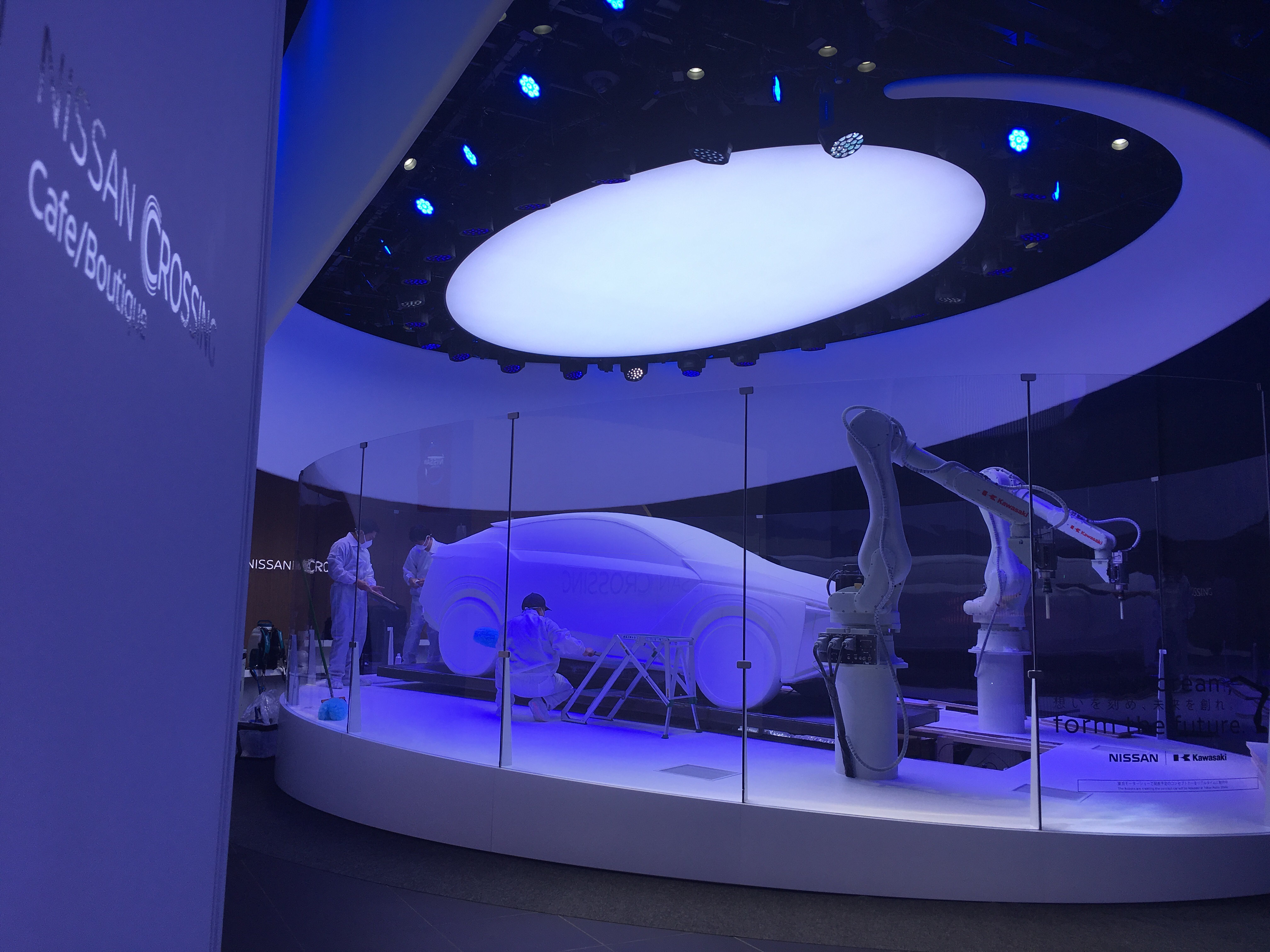 At first glance, it looks quite like Nissan's autonomous electric IDS concept, revealed at the previous Tokyo motor show in 2015. The two share similarly sharp-edged sculptural features, but this 2017 model looks like more of a crossover than its predecessor.
It also has striking, blade-like front wings similar to those of the recent Mini GP concept shown at Frankfurt, although the semi-floating roof is much like the IDS's.
It's almost certainly Nissan's fully electric crossover, a story we scooped earlier this year. It will be a sister vehicle to the new Leaf, with which it shares a platform. It's slightly bigger than a Qashqai, rivals the Volkswagen ID Crozz and should debut in 2019 with a range of more than 200 miles.