An engineering masterpiece, one which sadly so few people will be able to experience because production will be limited to just a few hundred units.
Yes, ladies and gentlemen, meet the early star of the Geneva motor show: the Ford Fiesta ST200. What did you think I was talking about, the Bugatti Chiron?
Read our Ford Fiesta ST200 review here
We hear just 300 or so ST200s will make it to the UK, which means there's unlikely to be any more than 500 or so Fiesta ST200s built in total, what with the UK taking such a large amount of the ST's production.
Pound for pound the Ford Fiesta ST is the greatest hot hatch of its generation. There is no sweeter car available for the £17,395 Ford asks for the standard ST.
And now Ford has reached for the dial and turned it up to 11, giving us the harder, faster Fiesta ST200. There are some lovely oily descriptions of what Ford has done under the skin, and to my eyes the sole colour and trim scheme make it look better, too. We already know the experience won't be spoiled by extra power and performance, having sampled Fiesta STs with factory-approved Mountune kits.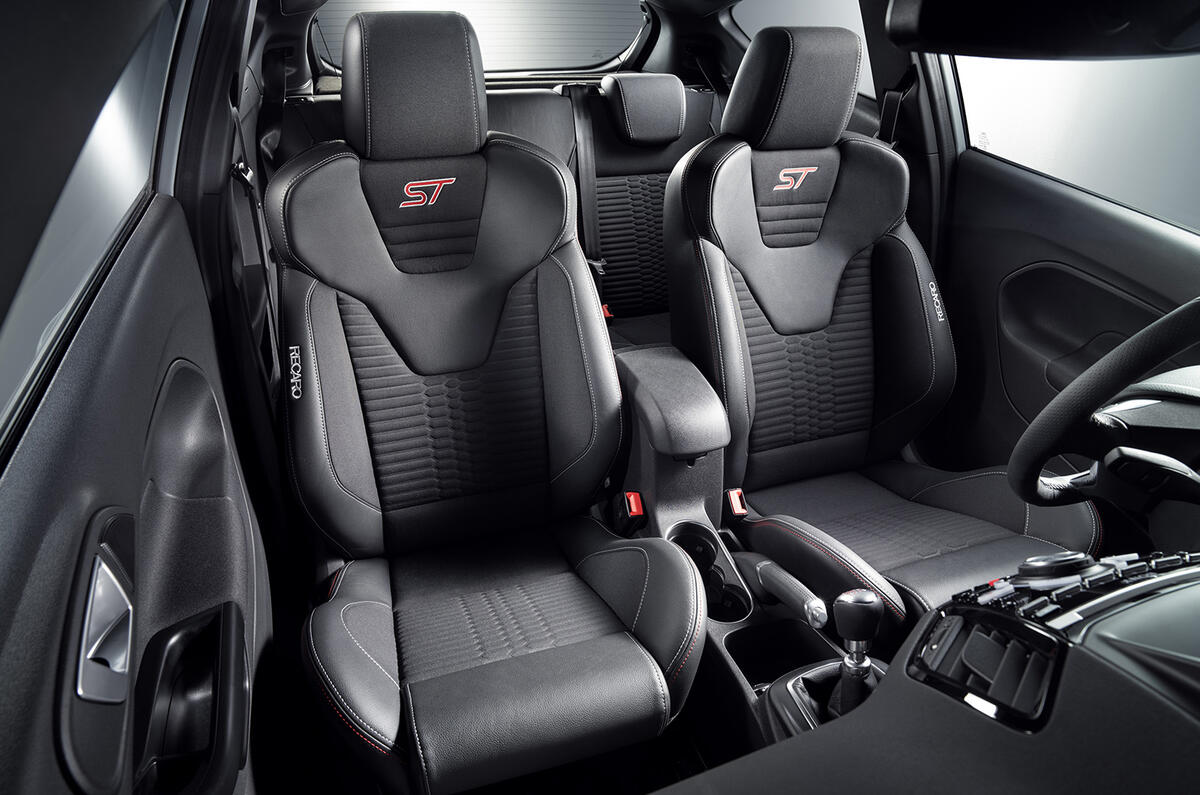 The Fiesta ST will be remembered as the defining car of the start of this new hot hatch era for downsized turbocharged models. What better way to celebrate it than with the ST200? Have you got your order in yet? If not, you might already be too late…