What is it?
This is Volkswagen's latest attempt to keep its ageing Mk5 Volkswagen Polo relevant in an increasingly competitive marketplace. Released back in 2009, the compact VW has always been a firm favourite of ours thanks to its class-leading build quality, solid driving dynamics and high residual values. But let's face it, the Polo has never been a particularly exciting machine, a problem that VW hopes to rectify with this new Beats Edition.
Based on the mid-range Polo Match, the Beats comes packed with an impressive portfolio of standard equipment that includes air-conditioning, electric windows, a DAB radio, Bluetooth, a USB socket and VW's well-proven Composition infotainment system.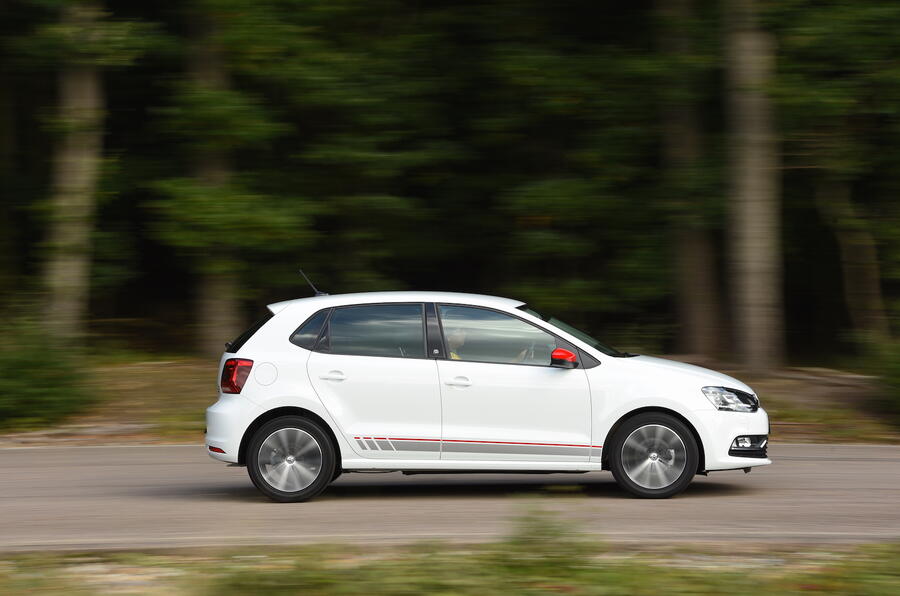 However, to set this special edition apart from the rest of the standard styling packs, the Beats also receives – rather, unsurprisingly – a whopping great 300-watt, eight-channel amplifier, sports seats with embossed Beats logo, tinted rear windows, a gloss black radiator grille, 16-inch 'Knight' alloy wheels and a distinctive 'Flash' red livery.
It's not a subtle makeover then, but it's one that, to these eyes at least results in a cohesive and rather handsome package.