Why we ran it: To find out just how beguiling this practical version of McLaren's most usable sports car is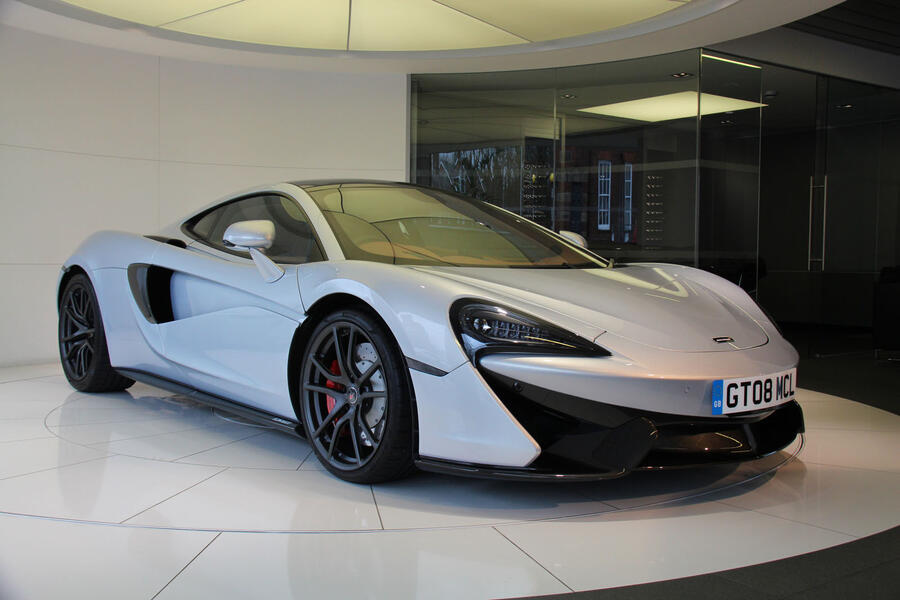 Life with a McLaren 570GT: Month 5
Saying goodbye to the McLaren 570GT – 28 December 2017
Six months and 8000 miles with a 200mph McLaren has to be bliss, doesn't it? Well, yes. Mostly.
Hearts will not bleed for a person forced to give up a £180,000 supercar as their daily drive after only a few weeks (previous incumbent Dan Trent having earlier moved on to pastures new, leaving yours truly with the key). But so captivating is the vicarious supercar ownership experience, and so memorable is McLaren's first attempt at a grand touring sports car, that letting it go was a proper wrench.
With limited mileage remaining in our allowance before the car had to be returned to McLaren, I couldn't do everything I would have liked in my time with it.
If I had, McLaren would have probably had the first 30,000-mile 570GT on its hands, and that might have been tricky to sell just a few months after launch.
The highlight of a few weeks with the car was a drive to Wales, where the 570GT could really show off its breadth of ability.
On the motorway, it was brilliant (bar some very loud thumps over catseyes); around town, it stopped traffic both on the road and on the pavement; and up in the Brecon Beacons, it was every inch the bona fide supercar.
That's not to say our time with GT08 MCL was perfect. We had to return it to the dealer to have a few persistent squeaks and rattles sorted, and the optional nose lift occasionally made an extremely unpleasant graunching noise. We never did get to the bottom of that.

More fundamental, however, was the interior usability. The 570GT is McLaren's attempt to build an everyday supercar in a sector that includes cars such as the Audi R8 and Porsche 911 Turbo S. Those cars make pairing a mobile phone, programming the sat-nav and changing a radio station far simpler. Somehow, the McLaren sometimes struggled even to hold a radio station – one of its more irritating flaws.

The Porsche delivers better fuel economy and the Audi has a more exciting engine but, if there was a choice, I would opt in an instant to continue living with the McLaren.

It should be better resolved as an everyday product, yes (although McLaren is showing significant improvements on that front with the 720S). However, I would accept the compromise for how much more exciting the 570GT is to drive than its opposition.

The Audi only really thrills right at the limit and the Porsche is never quite as good as either. The McLaren can do thrilling, cosseting (relatively speaking), serene and damn near everything in between.