What is it?
A facelifted Ford Mustang. As if to prove that Ford of Europe's decision to bring the iconic American muscle coupe to this continent three years ago wasn't a fad, it's bringing us an updated one.
The styling changes aren't drastic, but there's more to report under the skin, with an overhauled 'Coyote' 5.0-litre V8 being adopted that develops more power than it used to; a set of digital instruments and a more complete collection of modern active safety systems being fitted; revisions and upgrades being made to the car's steering and suspension; and a new 10-speed automatic gearbox being offered.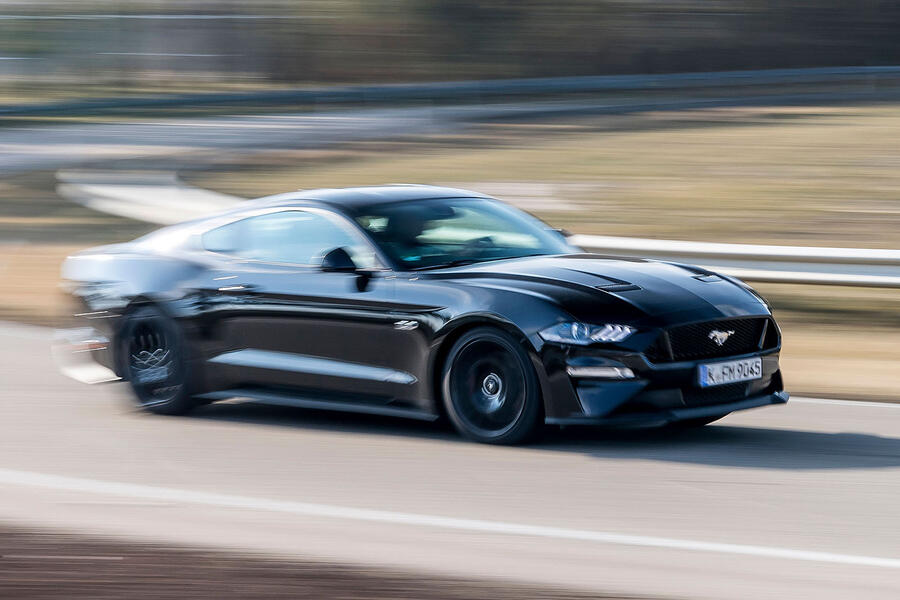 The new engine and gearbox combine, in the case of US-specification cars, to allow the Mustang GT to crack 60mph in under four seconds – although Ford has yet to let on exactly how much power the car will develop in European trim or how fast it'll be.
Ahead of the press launch proper, it gave us the chance for a short early drive in the new Mustang automatic at its proving ground in Belgium.