Not only is the Ford Focus ST Mk2 of 2005 to 2011 one of the great hot hatches but also, thanks to high numbers of used ones, it shouldn't be too difficult to find a good one that fits your budget.
Fill your boots with any number of ST-2s or 3s. The basic ST-1 is rarer and not worth bothering with, unless condition and price swing it. The ST-1 has cloth-covered Recaros; the ST-2 has Xenon headlights with washers, a heated windscreen, ESP and two more speakers; the ST-3 has leather Recaros front and rear and those rear seats are a two-seat bench, while the ST-1 and ST-2 have a three-seat affair.
Click here to buy your next used car from Autocar
As the Focus Mk2's end drew near, post-2010 ST-3s gained DAB, dual- zone climate and privacy glass. On older STs, when mileage and condition exert a greater pull, there's little difference in the prices of ST-2s and 3s. That said, a fourth version, the ST-500, might just command a small premium on the grounds of spec and relative rarity.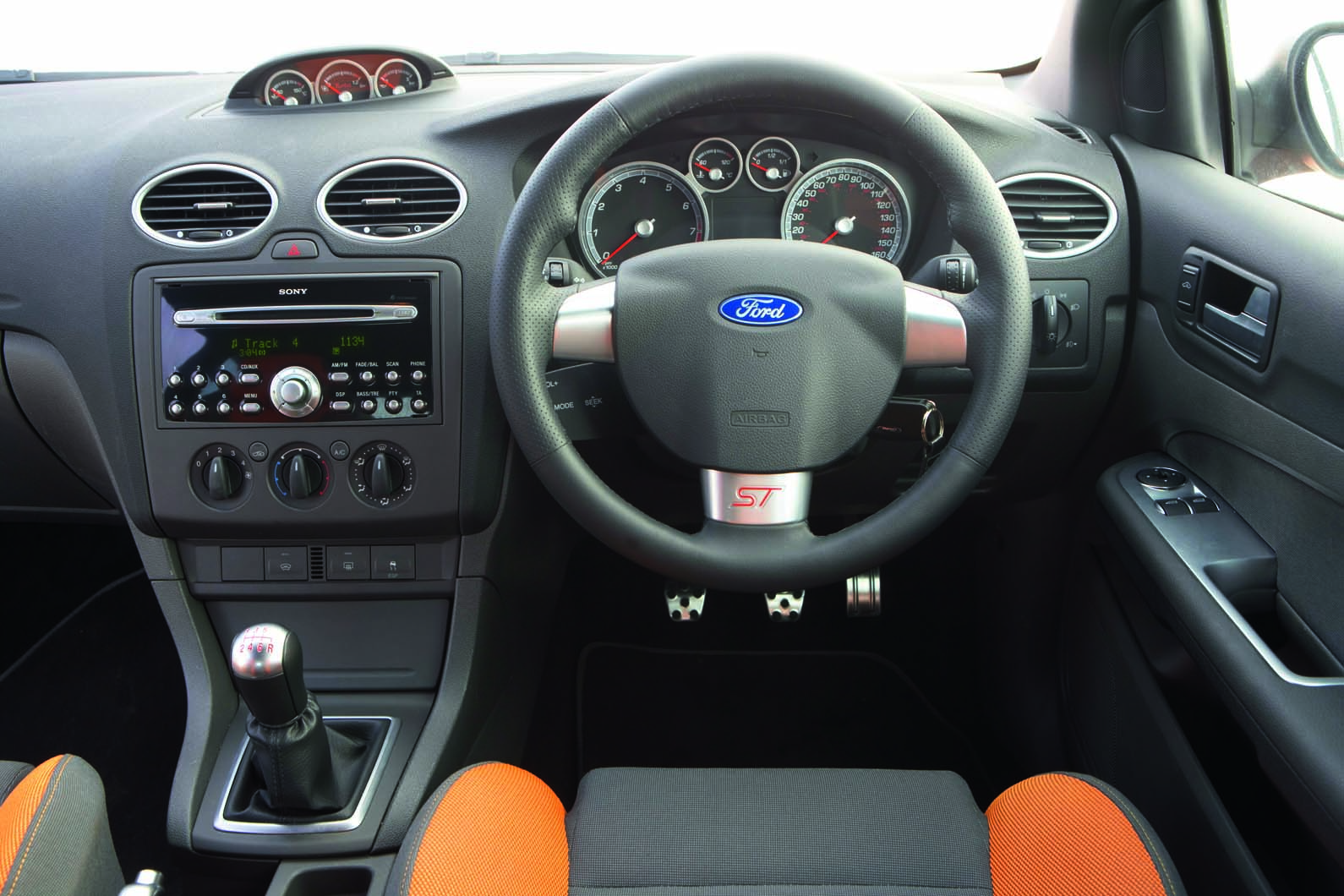 This ST-3- based run-out was launched in 2007 ahead of the 2008 facelift and offered only in Panther Black, with red leather Recaros, extra detailing, special badging and a heat-reflecting windscreen. One dealer wants £5490 for his 2008 car with 124,000 miles and a full Ford history (19 stamps). The facelift brought a restyled nose with new headlights and wings while the tail got a new bumper and diffuser.
The dashboard was dressed in fake carbonfibre, the ignition went keyless with a power button and the ST-1 finally got ESP. Those are the features to expect but under the bonnet is where the fun lies. Yes, that really is a five-cylinder, 2.5-litre turbocharged Volvo engine you're looking at. Forget stately forays to Acorn Antiques, though; in the Focus ST it produces 222bhp and 236lb ft. A sound symposer directs its delicious burblings to the cabin.
Expect to find plenty of remapped examples. Those fitted with the Mountune Performance Pack are worth digging out, with power rising to 252bhp and torque to 295lb ft.