The Volvo V90 Cross Country has been unveiled in Malmö, Sweden some 20 years after the original V70 XC was launched.
The new vehicle is based on the V90 estate and, says the company, has undergone a much more extensive chassis tuning than any of its predecessors.
Ride height of the all-wheel-drive chassis has been raised by an extra 65mm and the new wheel and tyre combination has an overall diameter 42mm bigger than other V90 models. The front track has been widened by 20mm and the rear track by 40mm.
The car's front and rear departure angles are also notably improved on the previous models for what Volvo claims will be genuine off-road ability.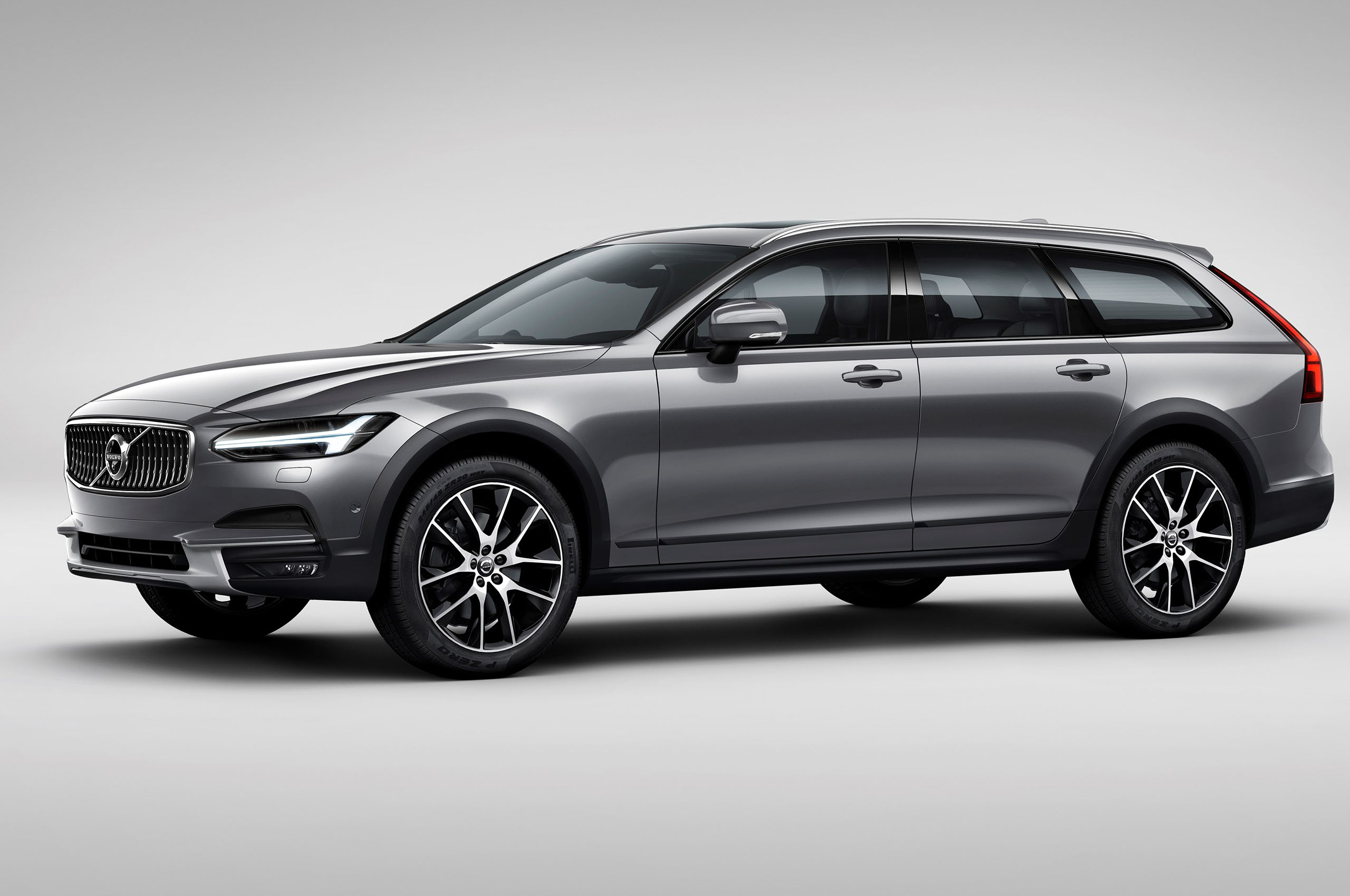 Vehicle Dynamics chief Stefan Karlsson said that around 200 different chassis set-ups were tried during the development process, many of which were executed in simulation on Volvo's state-of-the-art driving simulator.
There'll be four switchable driving modes including Rough Road, as well as Comfort, Eco and Dynamic. Hill Descent Control will also be offered on the car. Air suspension on the rear axle will be an option, but all Cross Country models will get a bespoke Volvo tyre, which has been developed for greater off-road grip and more on-road comfort, as well as being able to deal with uneven surfaces.
Research and Development boss Peter Mertens said: "We were very careful from the very beginning to ensure that the Cross Country concept was not just an exercise in rugged styling."
Volvo design boss Thomas Ingenlath said the styling of the new Cross Country is deliberately more refined and more polished, moving away from the overtly rugged appearance of the previous V70 XC. "I think we are at the front of trend with this move to something that's a more exquisite design. Volvo pioneered this niche and we are taking it to the next level."