You can spend aeons agonising over which new car to buy.
Choose a budget, a bodystyle. Read the reviews, check out the rivals. It's not easy – after all, new cars have never been so competitive. But gen up, appraise, step back and – at last – make your call.
But hang on. Throw a quick sideways glance out of the brochures and into the classifieds. Where your budget dictated four cylinders, now there are six. Where there was mundane, now there's exotic. Where there was restraint, now there's a simply enormous bolted-on rear wing.
Welcome back to the world of temptation that is Used vs New…
USED: BMW i8 
NEW: Nissan GT-R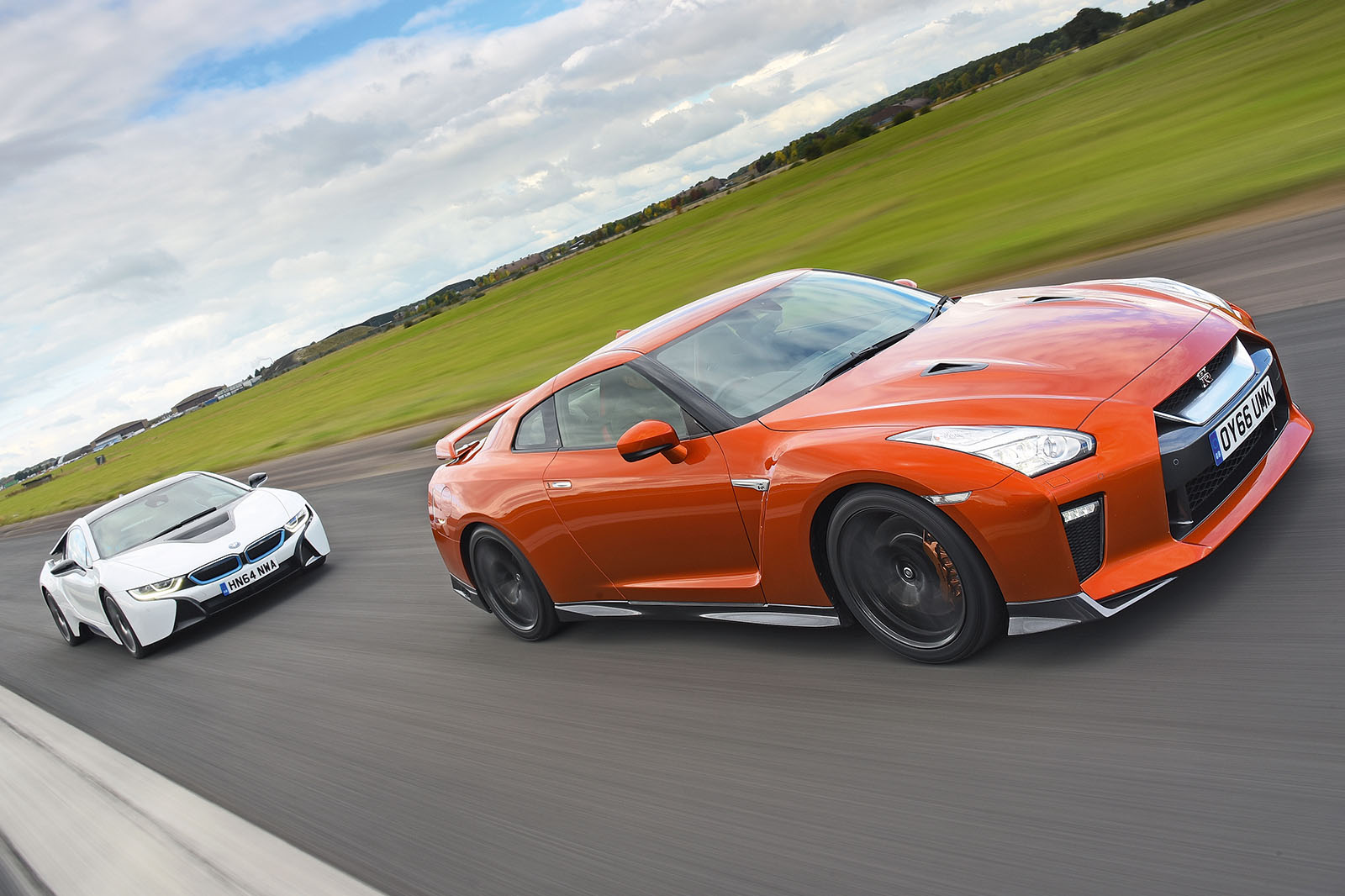 The latest Nissan GT-R has just been launched and can be yours from £79,995. A decade after its debut, it's still a tech bargain that's loaded with performance hardware, sensors and processors to help it change direction like Godzilla's own thrashing tail. Of course, the 2017 version is more powerful than the last, making 562bhp from its twin-turbo 3.8 V6, but Nissan has also added a number of refinements that edge the car further into grand tourer territory.