Rolls-Royce will use this year's Concorso d'Eleganza Villa d'Este to unveil its latest limited-run Collection Car: the Wraith Eagle VIII.
Set to be on public display tomorrow at the event in Lake Como, Italy, the Wraith Eagle VIII is limited to just 50 examples. Rolls-Royce says its purpose is to "tell the epic tale of one of the most pivotal moments of the 20th century" - the first non-stop transatlantic flight.
In June 1919 - 100 years ago next month - British aviators John Alcock and Arthur Brown took off from Newfoundland, Canada, in a modified First World War Vickers Vimy aircraft, landing in Clifden, Ireland, nearly 16 hours later after battling with thick cloud cover and freezing fog. The aircraft was powered by two 20.3-litre 350bhp Rolls-Royce Eagle VIII engines, from which the new car takes its name.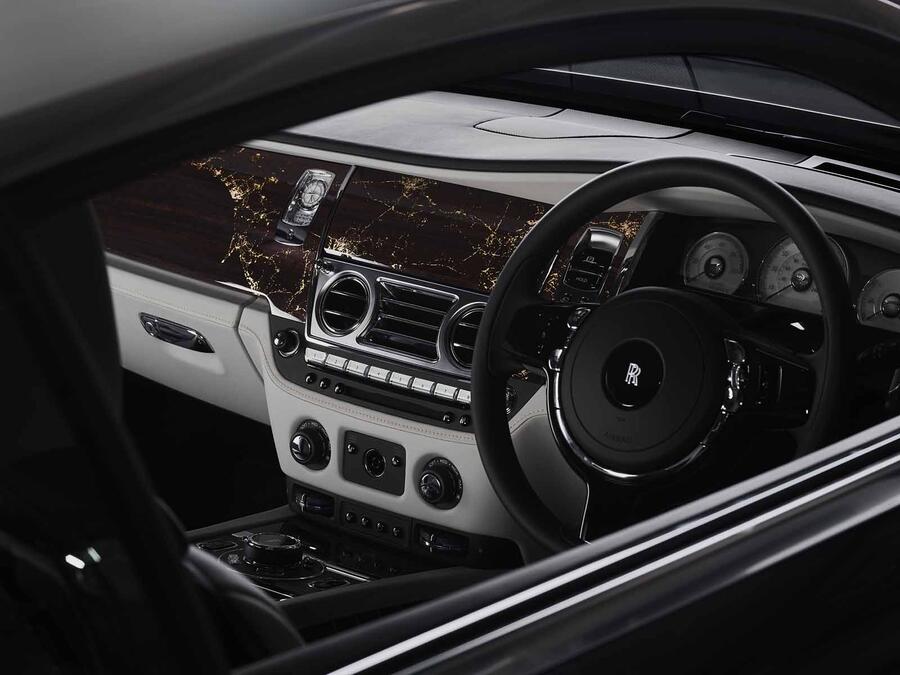 The special Wraith gets a two-tone light and dark grey paint scheme separated by a brass feature line - a scheme used because the flight was at night. 'Translucent shadow' wheels also feature, while the black X-pattern grille vanes are a reference to the engine cowling of the aircraft.
The interior is finished in grey and black leather with brass accents, but it's the detailing that's key. Brass speaker covers show the estimated flight distance (1880 miles) while brass is also used on the door panniers. The dash-mounted clock even receives an iced background effect - glowing green at night - designed to imitate the plane's frozen-over instruments and the green glow from the control panel.
The eucalyptus wood dash fascia features gold, silver and copper inlays depicting a view of the earth from above at night, while the starlight headliner is claimed to show the exact celestial arrangement at the time of the flight, with the flight path embroidered across it in brass thread. Even the moment the pilots were able to clear the clouds and navigate via the stars is marked by a red fibre-optic light. The halfway point of the flight is marked with a plaque, while embroidered 'clouds' also feature.