Rolls-Royce has revealed the second of four customer-commissioned versions of its new Drop Tail roadster - a striking, ultra-luxurious two-seater said to cost more than £20 million apiece.
The new commission, called Amethyst, follows in the footsteps of La Rose Noire – the first of the Drop Tails – which was revealed in Monterey last week. In total, the Goodwood-based firm will build just four highly bespoke cars, having worked intensively with the buyers over the past four years to create the most exclusive proposition possible.
The Amethyst has been named by its anonymous owner, who has grown a gemstone boutique into a multinational business.
The car's purple and silver colour scheme – named Globe Amaranth and inspired by a flower that blooms near the customer's home – has been strikingly enhanced by aluminium flakes. Unusually, it has also been used for the wheels as well as the bodywork.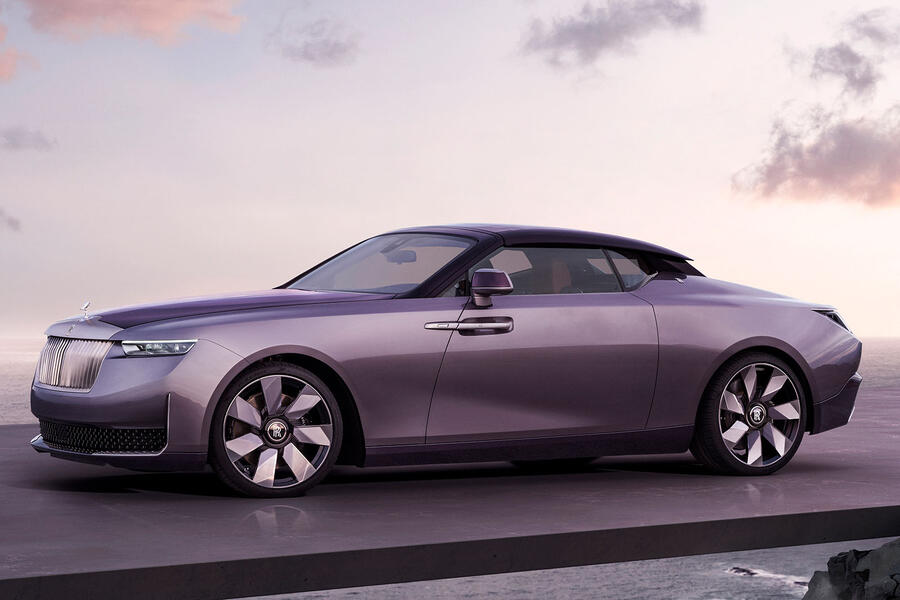 Meanwhile, the Amethyst's grille – which on the Drop Tail features curved bars that end at chamfered rather than right-angled corners – gets a bespoke finish which, according to Rolls-Royce, took 50 hours to complete.
Below the grille, the lower air vent features 202 stainless steel 'ingots' finished in the same colour as the bodywork. At the foot of the Spirit of Ecstasy mascot is a rounded amethyst gemstone, in reference to the customer's business.
Each Drop Tail represents the "absolute pinnacle" of Rolls-Royce's in-house coachbuilding capabilities. The creations build on 2017's Sweptail and 2021's Boat Tail as the latest in a series of ultra-exclusive, multi-million-pound specials.
Rather than being simply a reworking of the now-retired Dawn convertible, the Drop Tail commissions are underpinned by an all-new monocoque chassis constructed from steel, aluminium and carbonfibre, in a first for the Coachbuild division. For the second Drop Tail commission, this carbonfibre has been finished with a layer of Amethyst-tinted lacquer, which is hidden until the car is "closely scrutinised".