Technical specifications for the McLaren MSO HS have been revealed alongside official pictures, confirming that the Super Series model will be second only to the P1 in McLaren's line-up.
The MSO HS is a specially commissioned supercar based on the 666bhp 675LT, but it features a host of weight-saving and bespoke aerodynamic features, as well as a blueprinted and optimised edition of McLaren's M838TL twin-turbocharged V8 engine that produces 679bhp and 516lb ft, the latter available from 3000-7000rpm, in all drive modes.
To mark out its additional power, the reworked V8's carbonfibre engine bay is finished in clear gloss, while the engine's header tank and plenum cover are bespoke MSO HS parts.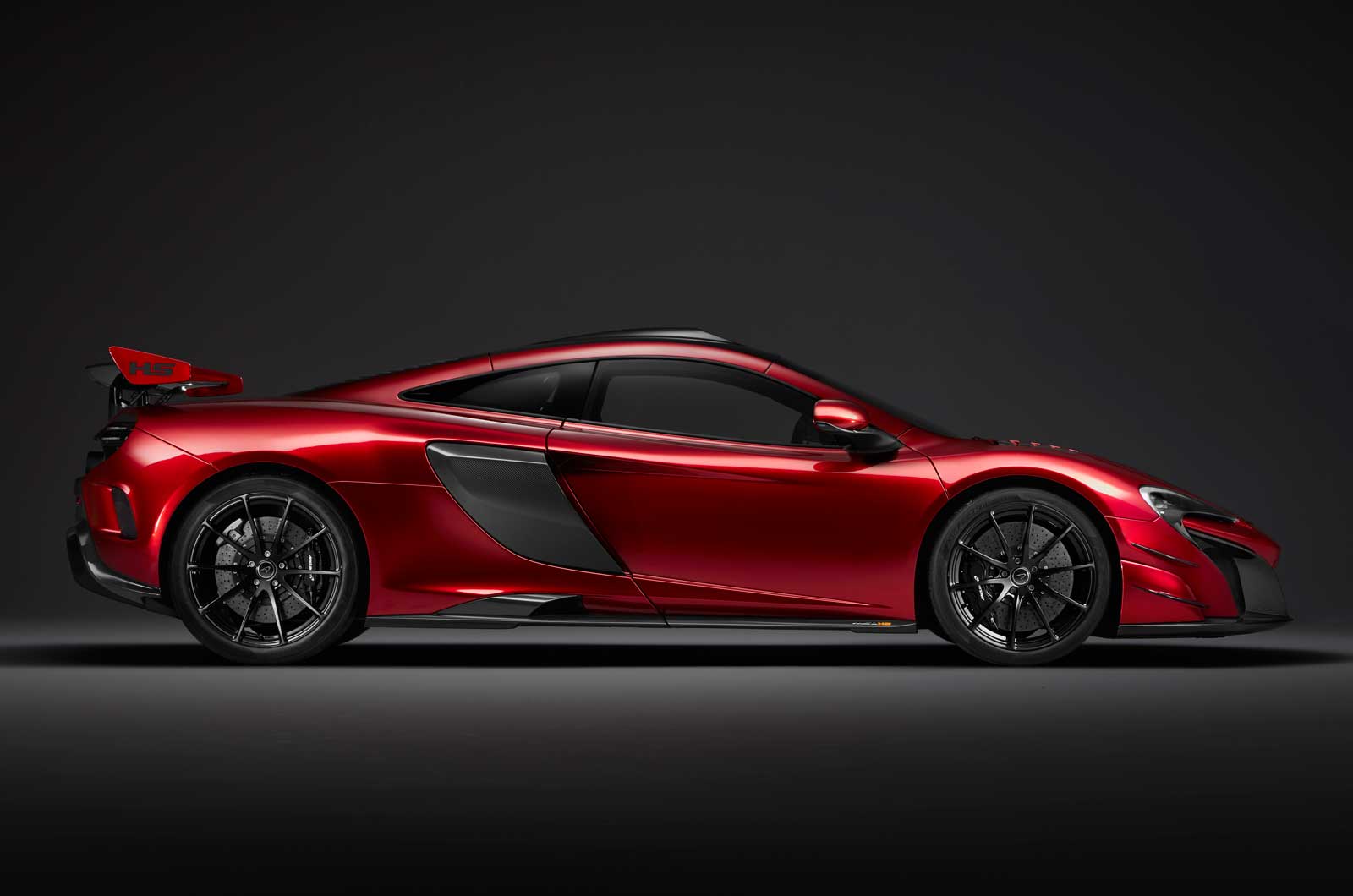 The engine's exhaust ports are hand-polished, while the exhaust system itself features a crossover muffler, which gives more length to optimise gas flow. The system ends with two circular exhaust pipes, forged from titanium, which exit through the centre of the car's rear bodywork underneath the rear wing. McLaren says due to the high temperatures of the engine's waste gases, the exhausts will change colour over time.
To go with the power increase the MSO HS gains its own unique exterior bodykit which is capable of generating 220kg of downforce at 150mph. The additions include a new front bumper and splitter, dive planes and an air induction scoop on the roof, all of which are made from carbonfibre, as are full length side skirts, the side intakes and a P1 GTR-inspired rear wing.
Like the GTR's wing, the HS's rear wing can also act as an airbrake and can be adjusted electrically through settings fixed by McLaren's chief test-driver, Chris Goodwin, to tweak the car's aerodynamic balance.