There isn't a single area in which this new Mazda MX-5 fails to surpass its predecessor.
It's shorter, lighter, more spacious and better laid out. It's sharper-looking but still disarming and distinctive. It's faster, more frugal and even more vibrant and engaging to drive." So read our road test verdict one year and two weeks ago (give or take a day), prior to awarding the car a four-and-a-half-star verdict. That lost half star? We'd tested the 1.5 and reckoned the 2.0-litre model would probably, all things considered, be the superior choice for the harder-edged enthusiast driver typical of the Autocar reader.
And whether it be an entry-level model or top end, the compliments have kept on coming for what must now surely be considered the definitive, standard-setting – dare we write 'iconic', given the name of this special-edition car we've come to test? – affordable sports car not only of this generation but also of several before. It triumphed outright in our 'Junior Handling Day' test for new cars with a sub-£30k price tag, duffed up cars with an extra digit on the asking price in our full-fat Britain's Best Driver's Car shootout last year and won us over during its tenure with us as a long-termer, to the extent that Steve Cropley has bought it, because he can't bear to see it go.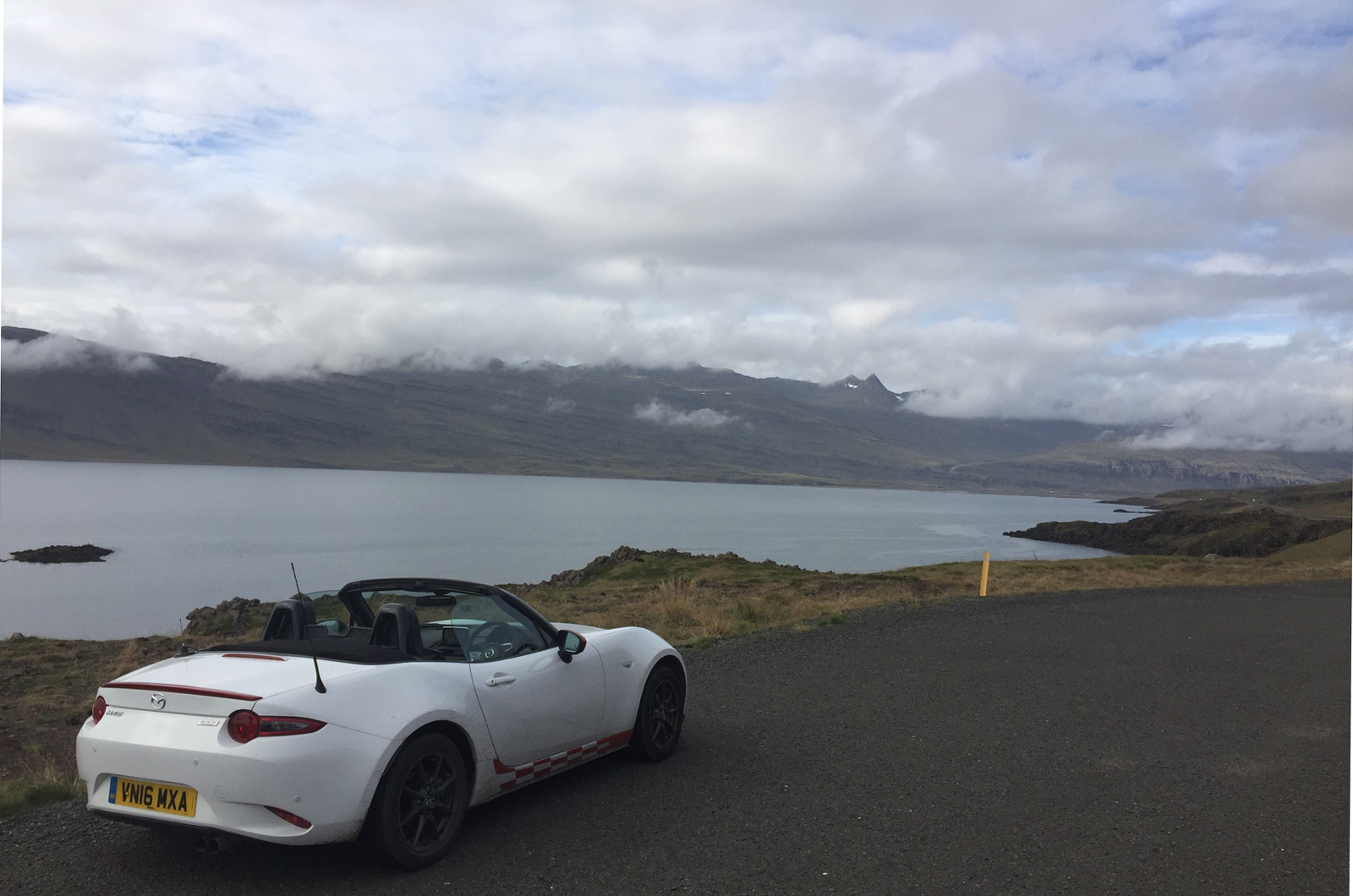 Now, though, we have the chance to delve deeper. The opportunity is a two-day, 828-mile drive around the Ring of Iceland, two up but without interruption or support (beyond a packed lunch), with only our thoughts for company on the glaciercarved and volcano-contoured roads for 12 hours a day. "If you need help, it'll be several hours away if you're lucky, so try not to need help," smiled the man from Mazda as he handed over the keys. If we thought we knew the MX-5 before this trip, there's no question that we will know it better at the end. As definitive as an Autocar road test is, unsurpassed in its assessment and rigour, there's still nothing like a long, lonely drive for really getting to know a car.
The excuse, lest you feel we need one, is the MX-5 Icon special edition. It would be easy to dismiss it with the wave of a hand – to all intents and purposes it is 'special' in the lightest sense: a well-kitted, well-priced 1.5 SE-L Nav bedecked in striking paintwork on its door mirrors, rear spoiler and front skirt and with some stickers down the side. But it is also the latest in the line of Icon-badged MX-5s, lending the launch a hint of history and giving Mazda's marketeers another opportunity to keep sales rolling along. This time, just 600 Icons will be sold in the UK, complete with numbered plaque in the cabin. If you're a collector or fan and counting, that's fewer Icons than ever before; 750 were launched in 2000, 1563 in 2005 and 1250 in 2007. While MX-5s have never been especially tenacious at holding onto their value, there's a kudos – and kit list, including parking aids, leather seats and automatic headlights and wipers – that some will covet.