New Swedish start-up Luvly is aiming to use an Ikea-style flat-pack construction concept to revolutionise the light electric vehicle market.
Headed by car industry veteran Håkan Lutz, the firm is developing a Citroën Ami-rivalling quadricycle, with the aim of manufacturing it using a sandwich composite chassis. That makes it cheaper to make than a traditional vehicle.
It also enables the machine to be shipped in individual pieces and then assembled closer to the customer's location.
The Luvly 0 weighs less than 400kg and is 2700mm long but features a 269-litre boot. It uses swappable batteries and the firm claims a range of 62 miles, as well as a top speed of 56mph.
The initial starting price would be £8800. The sandwich composite chassis gains added protection from plastic foam blocks that act as energy absorption zones. Lutz experimented with this concept at a previous company around 15 years ago.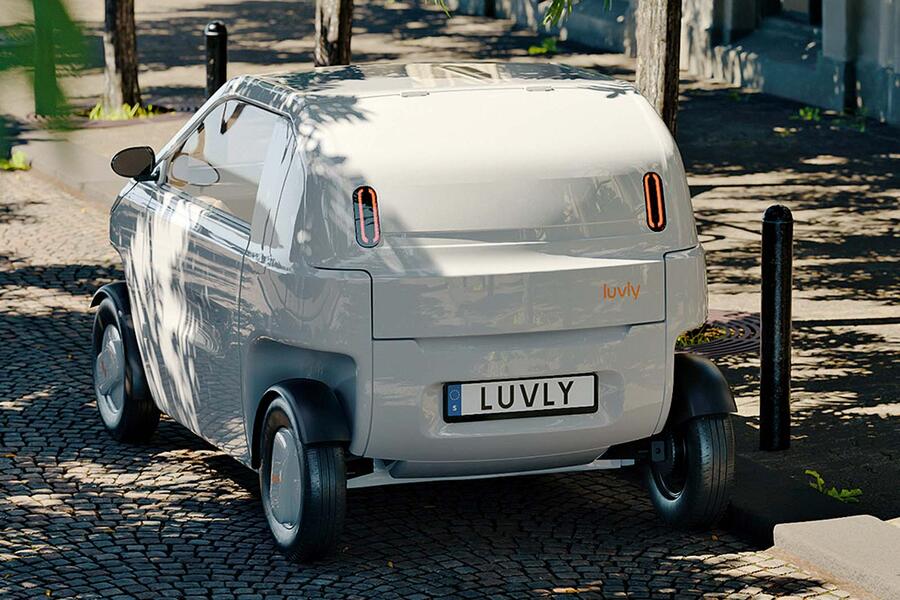 "We had a light chassis that was ridiculously strong, but it was also ridiculously expensive – like 20 times more than we could afford," he said.
The breakthrough with Luvly, claims Lutz, is a switch away from manufacturing a single monocoque to large composite panels, which can then be cut into the needed shapes and linked together by aluminium connectors.
"Doing that means the panels are super-cheap and we can ship them in pieces," he said. "It also means we can tailor the panels for different vehicles." The glues that connect the parts set in around three minutes, and Lutz estimates that production by robots could be done in around a minute.
Shipping the vehicles in individual panels allows for potentially massive savings in terms of transport costs. Lutz estimates that around 20 fully assembled 0s would fit in a standard 20ft shipping container, but with each body panel taking up around half a square metre, one container could be used to ship 250 unassembled bodies.