Lamborghini has added a new aerodynamic kit to the options list of its Huracán supercar.
Read our review of the 2016 Lamborghini Huracán LP580-2 here
The all-carbonfibre kit, which costs about the same as a new Ford Mondeo, is made up of a front splitter that runs under and around the front bumper, side skirts that extend into winglets ahead of the car's rear intakes, a more prominent rear diffuser and a fixed rear wing with upright ends.
The kit has been tested in Lamborghini's wind tunnel but the car maker isn't quoting any increases in downforce. Instead, it says the kit is an aesthetic modification only.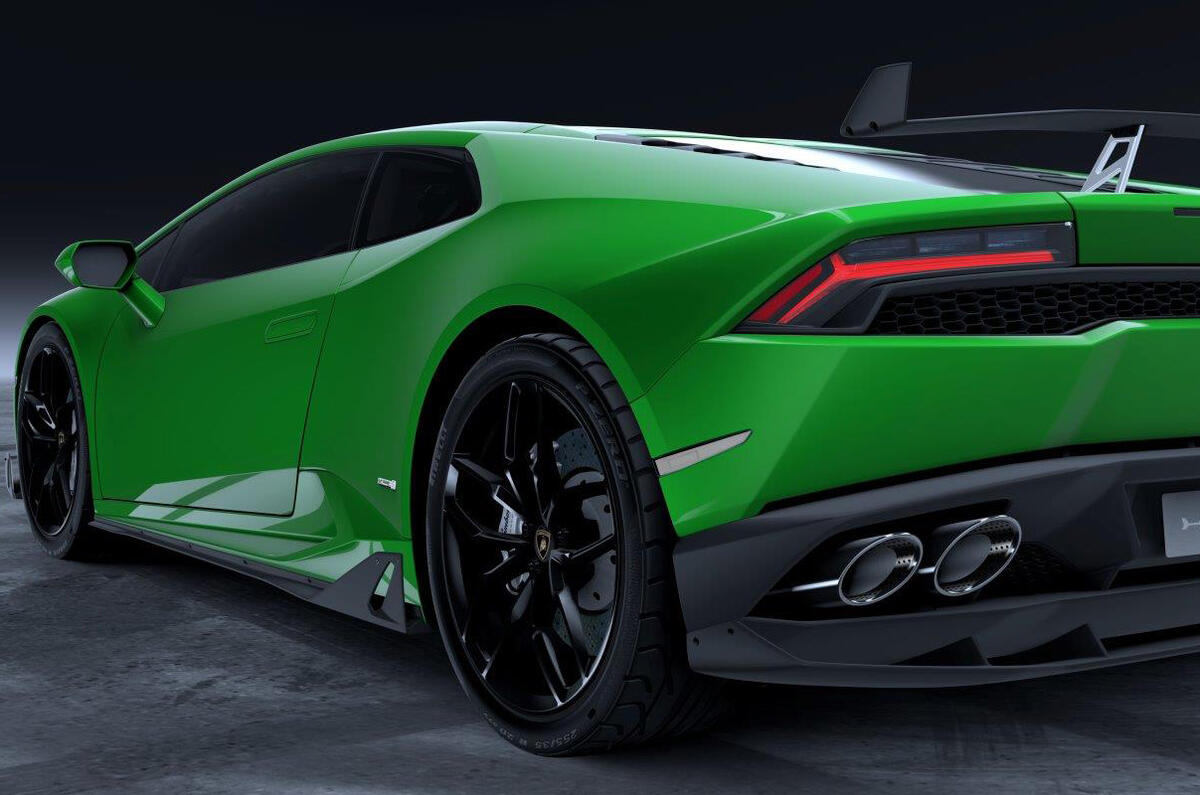 Because of the kit's carbonfibre construction, it retails from £20,360, which is just £135 less than the starting price of a new Mondeo.
Fitment can be handled by official Lamborghini dealerships, where the going rate for hourly labour is about £184.80. Lamborghini says it takes between eight and nine hours for the kit to be fitted, so the total bill for purchase and fitment could reach an eye-watering £22,023.
However, unlike the aerodynamic packages available on the aftermarket, this kit comes with the full approval of Lamborghini. And given that the going rate for a well-specced Huracán is about £180,000, the added exclusivity that the kit brings could make it a highly desirable option.