The Koenigsegg One:1 that crashed at the Nürburgring will be rebuilt, and is likely go for the lap record at the Nürburgring again.
The manufacturer has examined the car back at its headquarters in Ängelholm and said it suffered from a fault with the front left ABS wheel sensor signal. Koenigsegg indicated that because only seven examples exist, it would use this car for future record attempts because it belongs to someone 'very close to the company'.
A statement from Koenigsegg detailed the issues with the crashed car: "The One:1 experienced front axle brake lock-up at approximately 170kmph [105mph] on a section of the track known as Fuchsröhre before hitting the fence at Adenauer Forst at approximately 110kmph [70mph].
"The impact with the fence launched the car into the air for an estimated 22 meters while it turned 180 degrees before it landed on its left rear wheel and pivoted to land parallel with the fence. The airbags, fuel shut-off and other safety systems all deployed as they were designed to do."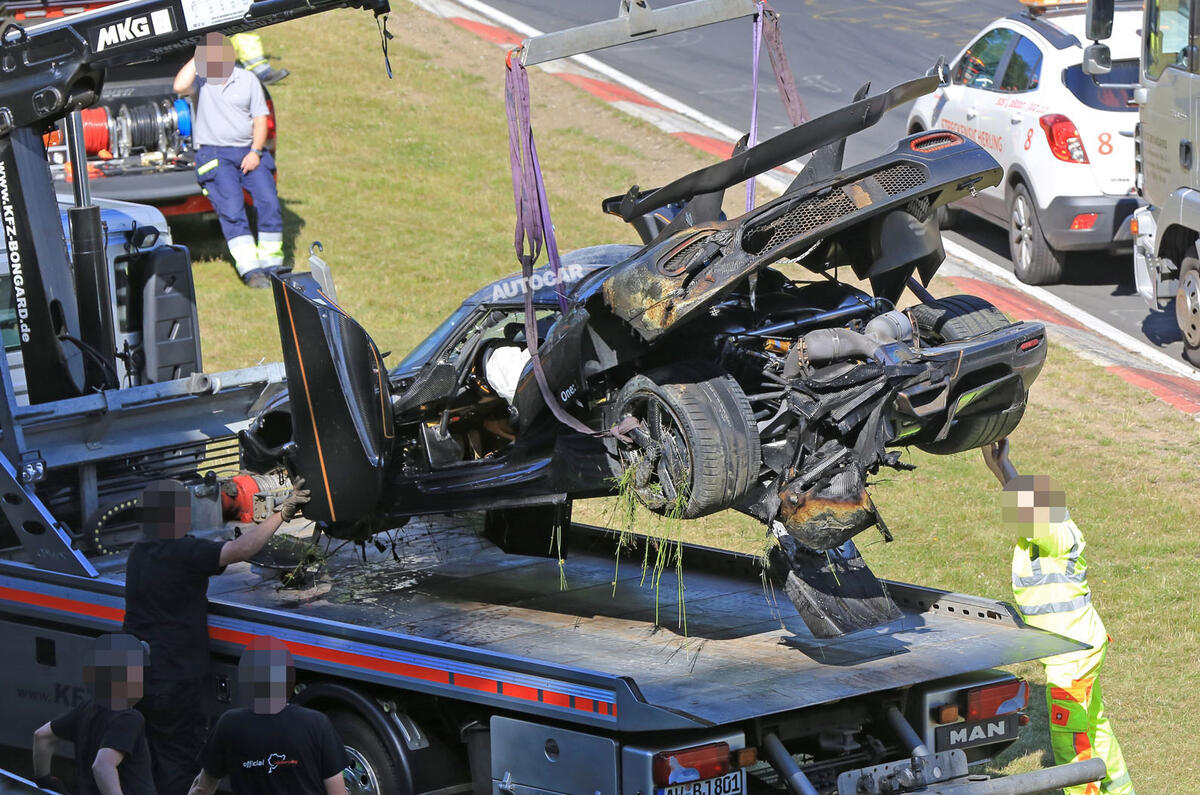 A fire broke out in the rear section of the car after the carbonfibre rear panels made contact with the exhaust when the car landed, but the driver put it out using the fire extinguisher from inside the car.
Data analysis shows that the ABS warning light was triggered when the malfunction occurred, but Koenigsegg said that with it being located centrally in the dashboard the driver may have had difficulty seeing it while wearing a helmet and focusing on the lap.
Koenigsegg said software changes would be implemented on all applicable vehicles to ensure safety.
The Active Systems Warning currently monitors active systems in Koenigseggs, and if a fault is detected the car is restricted to 62mph until the fault is fixed and the system cleared. The ABS system is not included in this, but Koenigsegg said it will act immediately to change that.