The long-awaited electric Lamborghini is here. Five years since the landmark introduction of the transformative Urus SUV, the supercar firm is once again entering a new segment with a dramatic four-seat GT called the Lanzador.
Shown as a concept at Monterey Car Week in California and five years out from its scheduled launch, the Lanzador is a rakish two-row supercar with a similar footprint to that of the Porsche Taycan, but it sits higher from the ground in a bid for enhanced "versatility".
The model has been conceived as a bridge between the Urus and the company's line-up of traditional mid-engined supercars. The concept is said to be a "concrete vision" of Lamborghini's next new model line, which aims to stay true to the company's DNA by offering what the firm calls "best-in-class sportiveness and fun-to-drive character".
It is also described as a "laboratory on wheels" rather than a mere show car, nodding to the production intent of the technology and manufacturing methods it showcases.
Confirmation of an electric Lamborghini came in 2021, when CEO Stephan Winkelmann revealed that discussions about the car's bodystyle and positioning were under way. But speculation around Sant'Agata's first EV has been rife since 2017, when the outlandish Terzo Millennio hypercar hinted at the firm's zero-emission future.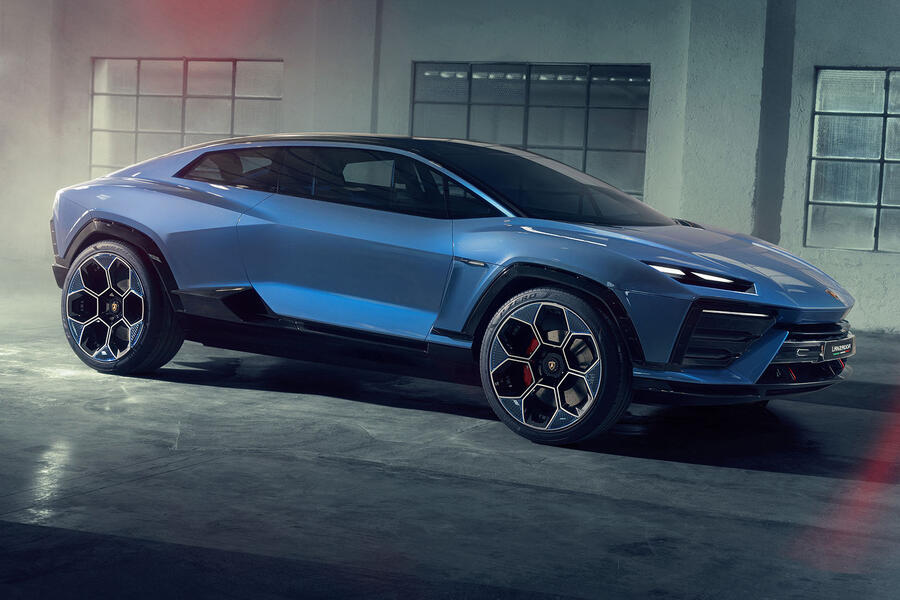 The Lanzador goes a long way to shedding some light on exactly what Lamborghini's electric future looks – and sounds – like. Asked why Lamborghini is showing the new model half a decade before the production car is due to arrive in showrooms, Winkelmann said: "If we enter a new segment – not jeopardising what you have and not cannibalising the line-up – it's a good exercise to prepare the market, to let them think about what is coming in the future."
He added that the next five years will provide a useful buffer zone in which Lamborghini can seek opinions and develop new approaches to carving out a distinctive character for its EVs.