From the moment I caught sight of the new Porsche 911 parked in a lowly lit car park beneath the downtown district of San Francisco, the question that sprung to mind was not so much how it actually looked but, more important, how it drove.
The essence of this iconic sports car has always been its ability to deliver on the road in a way that few cars can claim to do, and as I stood there eager to jump in to this latest incarnation, the curiosity was killing me.
It was early morning when I joined the Porsche test and development team for the final validation tests of the eighth-generation 911 – the 992, as it is known to insiders. Never one to do things by halves, Porsche had brought along a fleet of prototypes: some Carrera mules, others Carrera S prototypes. Each wore some degree of disguise along their front and rear ends, although it was not enough to fool the keener smartphone-wielding enthusiasts who would later photograph us as we drove along in convoy.
The plan was to put the new 911 through its paces on a route chosen by August Achleitner, the project leader for the new car. The drive was to take us north through the city, out over the Golden Gate Bridge and on to some superb hill roads that Porsche regularly uses to hone its new models.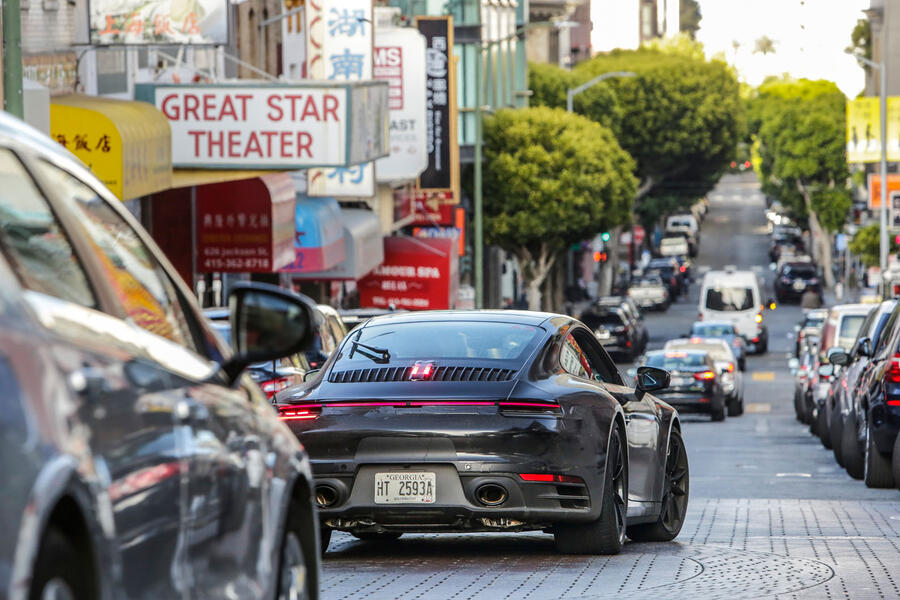 For Achleiter, it appeared an emotional moment. The quietly spoken German engineer has long presided over the development of the 911, and in more recent years the Boxster and Cayman, too. He has often been described as the keeper of Porsche's holy grail. But although he's looking fitter than ever, the 992 is rumoured to be his final project before he retires. Talking to him before we set off, I sensed a characteristic touch of pride but also a certain tinge of reflection in his comments on the new car.
"We know where we're from and where we want to go. The decisive factor for me is that the 911 generates a driving feeling that no other car can impart," he said. "The new model will be the best 911 of all time."
The thing that really strikes you when you see the new 911 up close for the first time is just how close to its predecessor it is in terms of design. The key element, the lightly curved roofline, has been preserved to give the new model clear visual ties with every 911 down through the years. Sure, it has grown and, by all accounts, is more sophisticated than ever, but the basic look has once again been retained.