The fifth-generation Renault Clio will go on sale in October – and we've had a chance to have a first drive in a late pre-production prototype.
It was at a test track in France, alongside engineers from the project, and they were pretty brief stints in early cars, bagged up with disguises inside and out. But there are things worth telling you.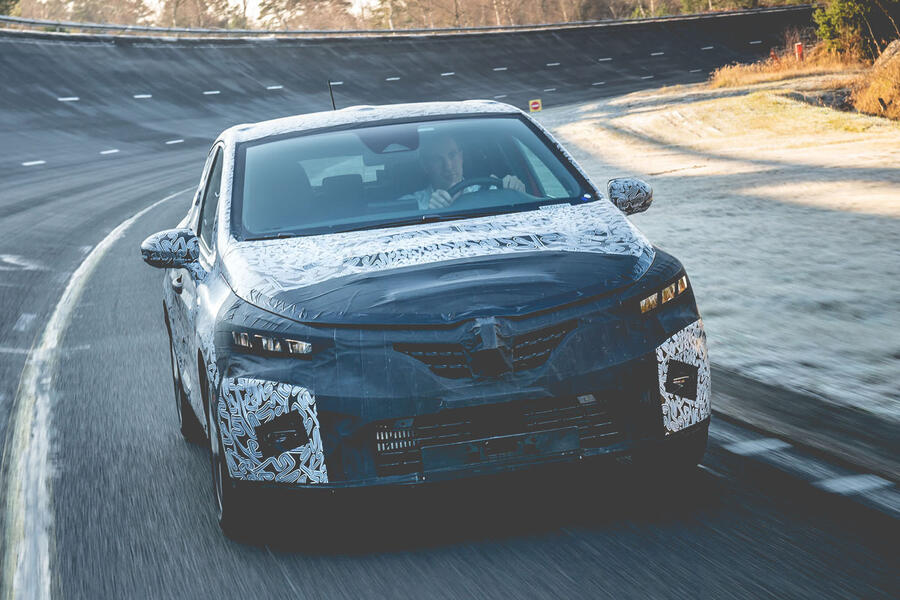 For one, you can look past the camouflage, because we've since seen the new Clio internally and externally. It's rather evolutionary on the outside – this being design chief Laurens van den Acker's second time designing a Clio – but very different inside.
Improvements in material choice are the biggest news; surfaces within reach of the driver are typically soft-touch. And Renault has made what van den Acker calls a "mature" choice to keep some controls – the heating system and such like – away from the central infotainment touchscreen, which will be standard. That's an idea we like.
The new Clio is shorter than the current model but only by 14mm, so at 4048mm long, it's pretty much the class-average size. The body-in-white of the new CMF-B platform, which the Clio is the first Renault to use, is 22kg lighter than current car's, and the new architecture will allow the introduction of a mild hybrid powertrain in 2020.