The definitive version of the Elemental RP1, the new British sports car from the Hampshire-based start-up company, has made its debut at the Goodwood Festival of Speed.
The mid-engined, rear-wheel-drive car – dubbed 'pre-production one' and being built to full customer specification – is significantly changed compared with the prototype tested by Autocar last summer.
According to Elemental's engineers, "almost every nut and bolt" on the £92,700 vehicle has been re-engineered, replaced or improved following test sessions and feedback from potential customers.
Autocar first saw the Elemental RP1 prototype in 2014, and drove the test car last year.
Read Matt Prior's first drive review of the Elemental RP1 prototype
Founded in 2012, Elemental's key team members include John Begley (founder and technical director), Mark Fowler (co-founder, aerodynamics and body engineering manager), Peter Kent (composites director), Guy Colborne (design manager), Jeremy Curnow (finance director and project manager) and Ian Hall (production manager).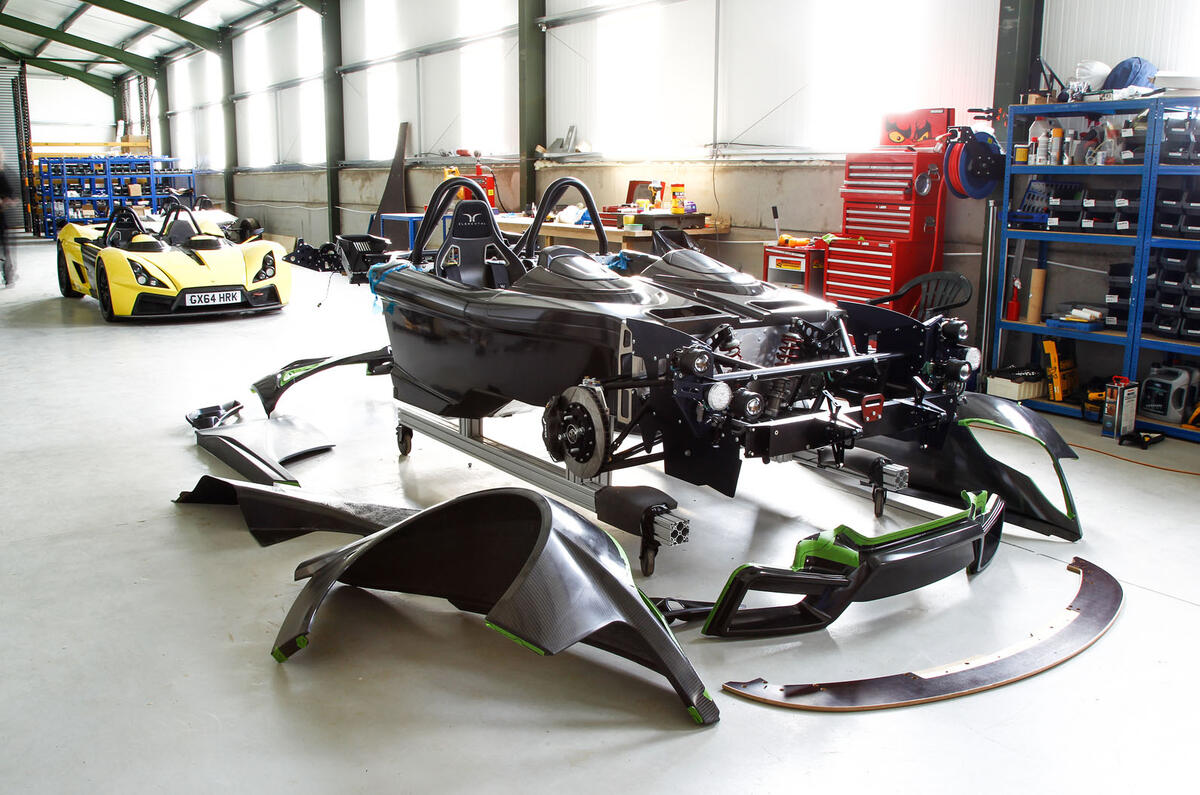 External visual changes to the Elemental RP1 production car are subtle: the rear section is slightly lower to improve airflow and enhance rearward visibility, the aerodynamics have been tweaked, with larger side vents now incorporated into the bodywork behind the cabin to improve airflow to the engine, and further work has been done on the underfloor airflow.
"It's been an exercise to improve the car, reduce the weight, increase the stiffness and the car's adjustability," said Hall. "We're very comfortable that the production car will be considerably more enjoyable to drive. The whole package is stiffer by about 30% - that's the main area where I think people are going to notice the difference."
Aerodynamics expert Fowler used computational fluid dynamics software to refine the body shell shapes and enhance the aerodynamic properties of the underfloor, including the front and rear diffusers and completely sealing off the car's underside to enhance airflow.