Avatr, the Chinese electric car maker newly founded Huawei, CATL and Changan, has unveiled its 12 saloon – and has plans to produce it in right-hand-drive.
The upmarket five-door liftback is the second production model to be based on Avatr's EP1 EV platform, after the 11 SUV launched in 2022.
The 12 (pronounced 'one-two') is set for sale in China during the final quarter of 2023.
RHD production of both the 11 and the 12 will then start in 2024, Avatr marking chief Li Panghang revealed to Autocar.
"We plan to begin right-hand-drive production in 2024. At the moment, the focus is purely on the Thai market, which we consider very important for Avatr," he said.
"A decision on when we will expand into other right-hand-drive markets, including the UK, depending on the acceptance of the 11 and 12 outside of China."
Revealed at the 2023 Munich motor show, the 12 – which uses a 750V electrical architecture – continues the contemporary exterior stylings established by Avatr design boss Nadar Faghihzadeh, who previously worked for BMW.
Distinguishing features include flamboyantly styled LED healights and daytime running lights in an otherwise largely unadorned front end featuring an illuminated Avatr badge.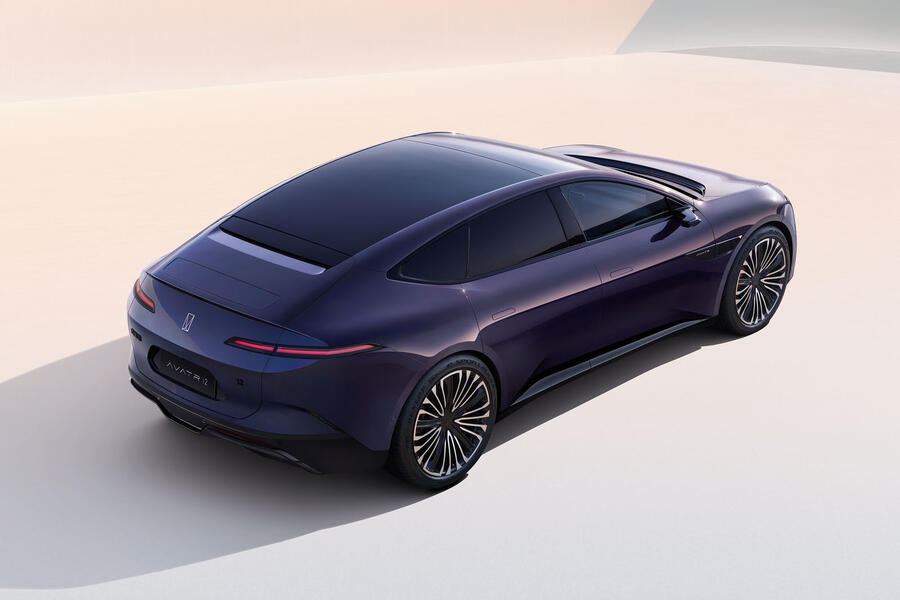 Further back, the 12 has a monolithic body with two main feature lines along the flanks, camera-based rear-view mirrors, wheels of up to 22in in diameter and a long glass roof.
The rear features a liftback-style tailgate, albeit without a rear window.
At 5020mm long, 1999mm wide and 1460mm tall, the saloon is 81mm shorter but 12mm wider and 49mm higher than the Nio ET7 - just one of a number of new Chinese electric saloons against which it will compete.
Inside, the 12 has what Avatr describes as a "cocooned sensory cockpit". Key elements include a "floating" dashboard with an integrated wrap-around digital display, an octagonal steering wheel and a 15.6in central infotainment display.