Few car types are older or more traditional than that of the luxury saloon and, it naturally follows, none probably has greater staying power.
It won't matter if there's a new way to spend a six-figure sum on some aristocratic SUV with every passing month in 2018. Tesla boss Elon Musk can talk about his latest electric debutant in ever louder and bolder terms – and you know he will. Come what may, it seems, the full-sized, full- cream executive limousine isn't going anywhere.
This breed of car has survived two world wars, two global economic depressions, numerous recessions in between, an oil crisis and the ever tougher threat posed by tightening emissions legislation. It has simply and resolutely stared down any and every challenge laid before it and continues to occupy the heartland of the luxury car territory it charted and established over 100 years ago. And it's still flourishing and changing. For proof of that, look to the arrival, over the past few months, of a brand- new fourth-generation Audi A8 shortly after that of a heavy facelift of Mercedes' sixth-generation S-Class.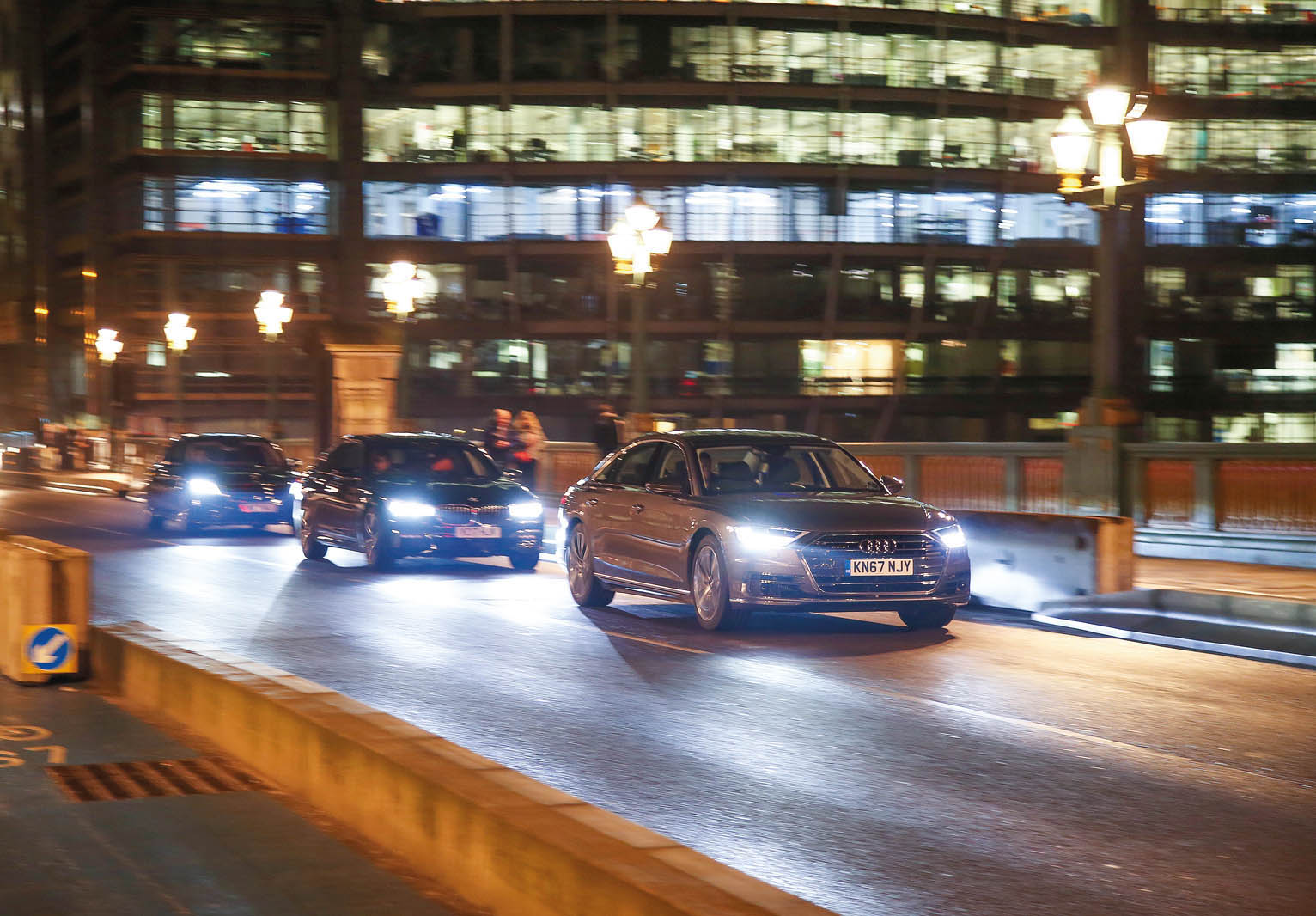 In both cases, these cars show the vitally important roles that four-door flagship limousines continue to play for their makers, both commercially and strategically. Just like their forebears did, these grand saloons blood the technologies that will be trickling down to sell the more affordable, bigger-volume sibling models that their manufacturers will be pedalling for the next decade. Crucially, they also reflect the fact that, however much we may think tastes are changing, most global car buyers continue to picture a large and traditional 'three-box' saloon with reclining leather seats and a powerful combustion engine when they close their eyes and imagine a luxury car.
When the current W222-generation S-Class was launched five years ago, it rocketed straight to the top of our luxury class rankings and has been unmoved from its perch ever since. Mercedes' 2017 mid-life facelift of the car is a wide-reaching one, adding all-new engines, refined semi-autonomous driving technologies and new interior features to the car in line with the obligatory styling tweaks.