The Lamborghini Aventador coupé and roadster models will receive a minor facelift next year as part of their mid-life refresh.
As shown by spotted development cars, the tweaked Aventador will get a completely new nose with a large front spoiler and smaller side intakes than the current car.
At the back, the changes look set to be even more significant, as this car features a more prominent rear diffuser and more complex aerodynamic layout. There's also a new rear wing, suggesting the exterior changes will help the 2017 model to generate more downforce than before.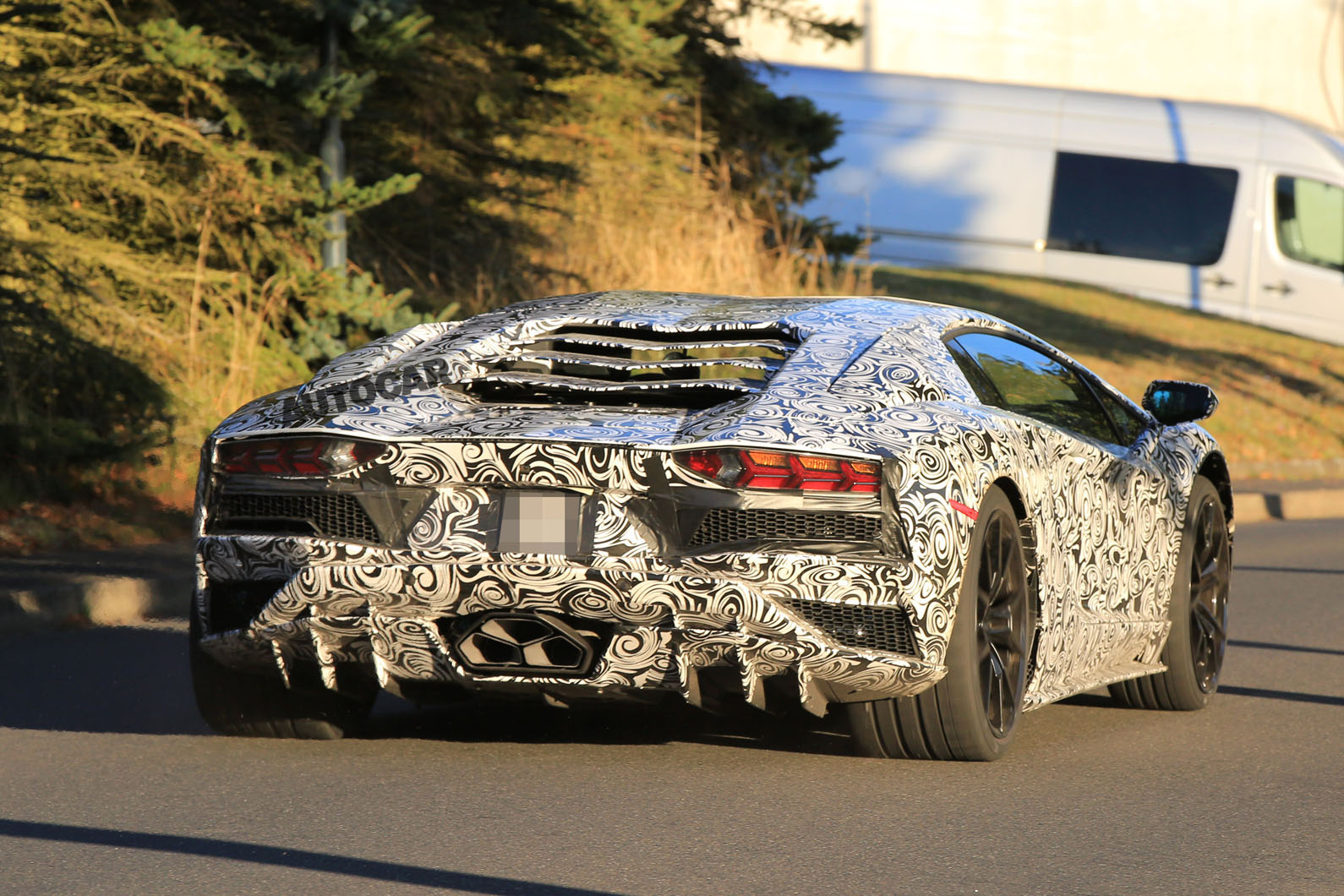 Lamborghini won't reveal what, if any, changes can be expected for the car's powertrain, but our sources think the Aventador's naturally aspirated V12 engine could receive a slight power hike.
The current model's 6.5-litre unit produces 690bhp, but the 740bhp output of the super-hot Aventador SV model shows there's plenty of potential to up the horespower of the regular model.