The Kia HabaNiro concept previews the next-generation Niro, due in 2021, as well as the broader design direction for future models from the Korean brand.
A production version of the HabaNiro, the Mk2 Niro, will continue the current generation's electrified line-up, offering hybrid, plug-in hybrid and electric variants.
The electric HabaNiro is claimed to offer more than 300 miles of range, exceeding the current e-Niro's official WLTP test figure of 282 miles.
The concept also has four-wheel drive with an electric motor on each axle, a feature that could be offered as an option on future Niro models.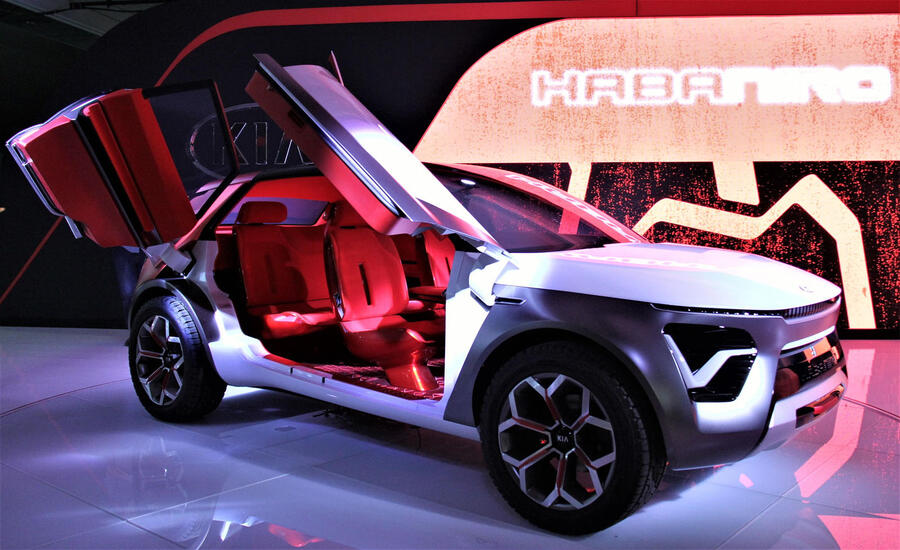 More futuristic elements of the HabaNiro include level five autonomous driving capability and butterfly-wing doors.
The concept sits on a dedicated electric vehicle chassis, unlike the current e-Niro and electric Soul which use adapted platforms. The concept's designer Kurt Kahl said: "This [platform] is what we'd like for the next Niro. We can utilise an EV chassis to get idealised proportions such as the short front and rear overhangs, wide stance and very open cabin."
Talking about the butterfly wing doors, Kahl added: "It's probably not possible for the Niro but it's a great way to showcase the interior and technology for this show car. But I would say never say never for a future halo car, because obviously those doors would be expensive."
Speaking more broadly on design, he said: "We have a history of making concepts cars that lead to production cars. HabaNiro is our idealised view of where NIro could go, so don't be surprised if you see some influence in the next Niro."
Inside the concept, rectangular screens and traditional control knobs have been replaced by a full-width head-up display which allows users to swipe and move vehicle options across the windscreen.