The Lamborghini Huracán rear-wheel drive Spyder has been revealed at the LA motor show.
As the name suggests, it's a rear-wheel-drive version of the four-wheel drive Huracán, with a naturally aspirated 5.2-litre V10, which sends 572bhp rearwards. It's 33kg lighter than the four-wheel-drive model.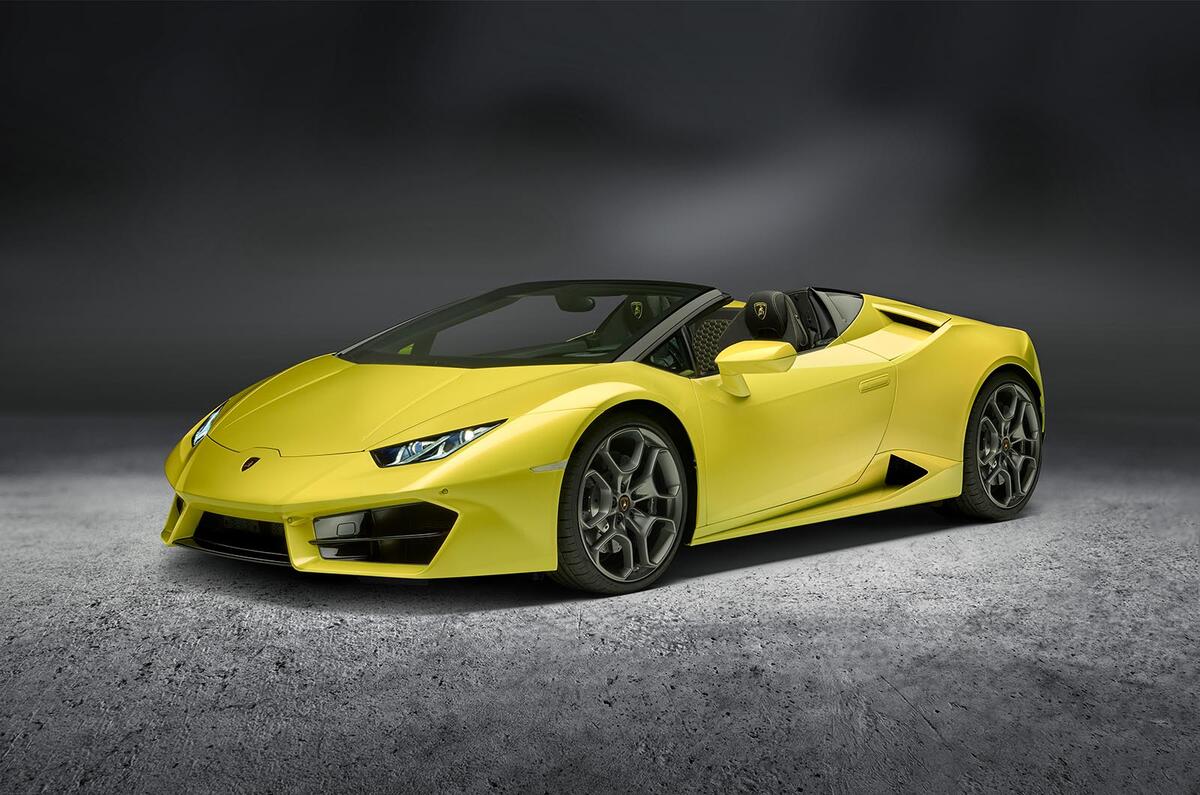 Lamborghini has not named it the LP580-2 Spyder because the brand has dropped this naming strategy; instead the model carries the more descriptive 'Huracán rear-wheel drive Spyder' name.
Previously, the rear-wheel-drive Huracán was only available as a coupé, but Lamborghini claims this variant completes the 'core' Huracán range, suggesting there will be no more variants on the Huracán format produced in any large volume. The Huracán rear-wheel drive Spyder will be available from January 2017 in many markets.
The rear-wheel drive Spyder has tweaked bodywork, including different styling on the front and rear bumpers. Also exclusive to the rear-drive Huracán Spyder are specially developed Pirelli P Zero tyres.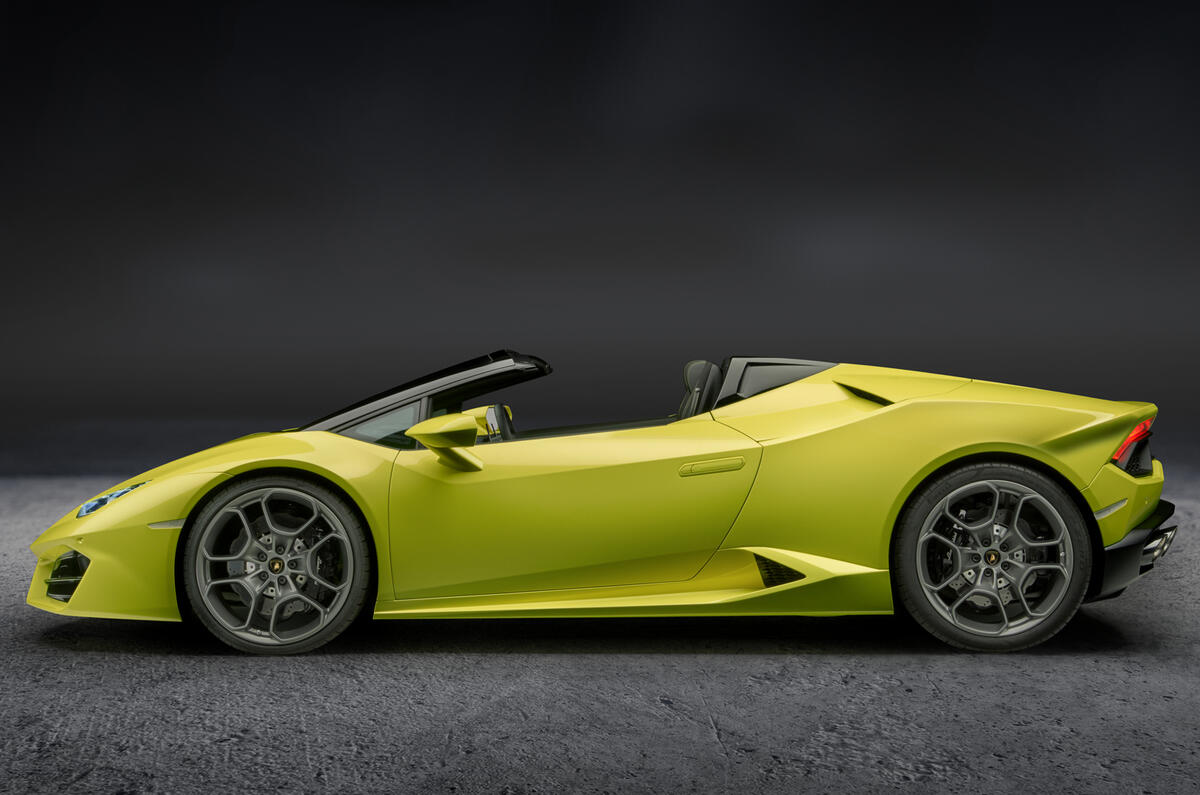 The tweaked bodywork isn't just for show; Lamborghini claims the adjustments increase downforce on the front of the car for improved grip. Lamborghini has also revised the steering and stability systems for the model, too.