"Sometimes it isn't so much fun," says Max Venturi, a man who was destined to become a racing driver the day he was christened. "There are two places you have to be very careful. The first left-hander, because it's blind, and the flint wall."
Venturi has been coming to the Goodwood Festival of Speed since 2007, so he knows the hillclimb course well. That helps me to relax. The prospect of being flung up Lord March's driveway in a 760bhp Lamborghini Centenario by somebody who didn't know where he was going had made me a little nervous.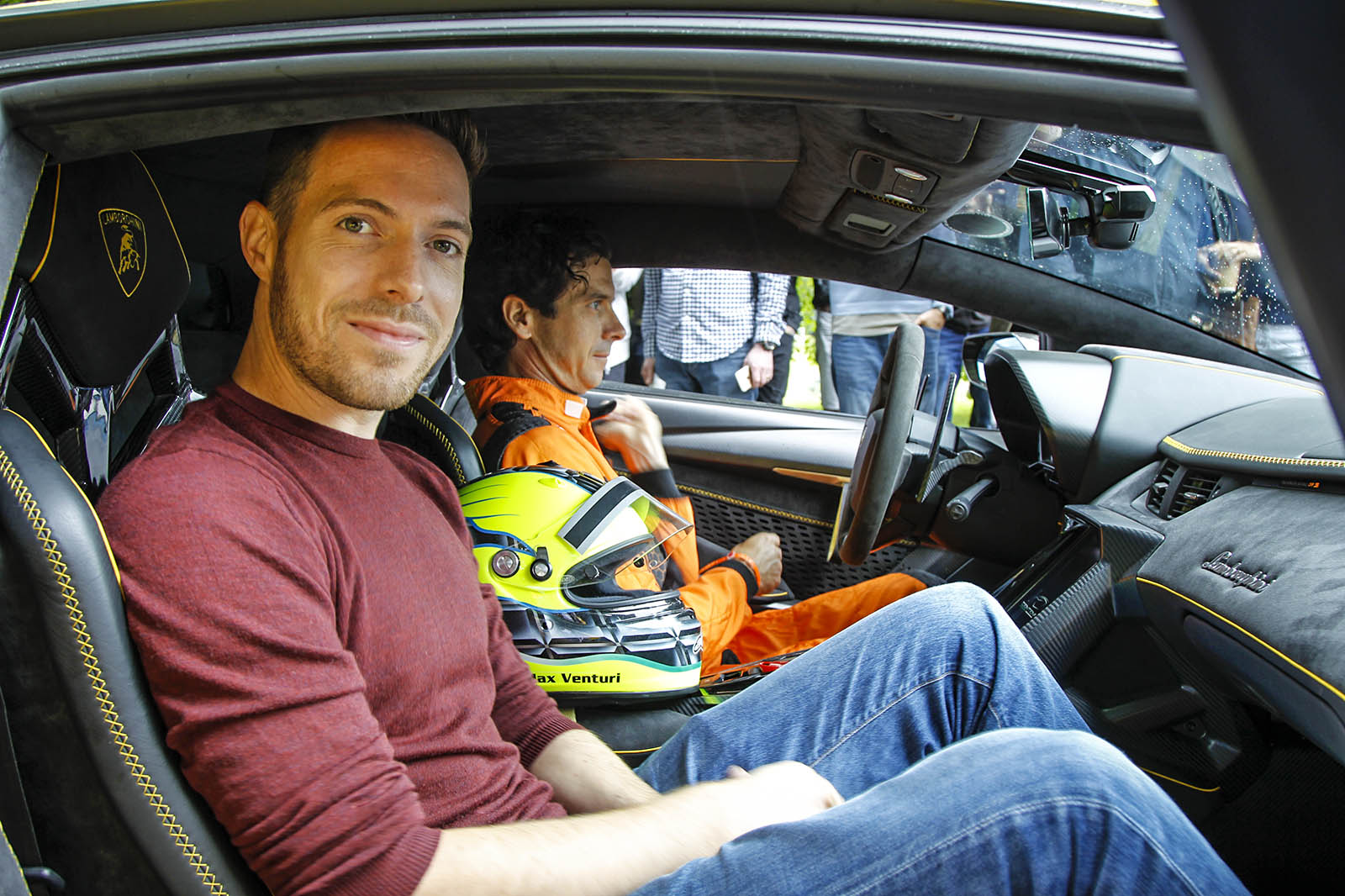 I meet Venturi and the exposed carbonfibre-bodied Centenario in the Supercar Paddock. We're taking part in the first supercar run of the weekend, slap bang in the middle of a line-up that includes many of the world's most exotic and expensive supercars. With just 40 ever built and a price tag approaching £2 million, the Centenario is among the rarest and most valuable of the lot.
There's a buzz in the air as the three or four dozen supercars slowly shuffle from the paddock to the holding area at the start of the run. Engines are revved loudly while one or two weave and wheelspin to try to warm their tyres. Rain drops start to fall on the windscreen. My nerves spike again.