The Goodyear Eagle 360 Urban is a 360-degree tyre concept designed for autonomous cars that has artificial intelligence.
The ball-shaped tyre evolves a design first demonstrated at last year's Geneva motor show (see video below), but the 2017 version adds an internal computer, which can learn over time to contribute information to the car's digital 'nervous system'.
Like last year's Eagle 360, the Urban concept is held beneath a car using magnetic levitation – meaning there is no physical join. It also features sensors that can analyse road conditions, but the addition of artificial intelligence means the tyre can help the car make informed decisions about its route or movements.
The tyre's outer layer has a special morphing tread that can harden or soften to increase or reduce flexibility, to suit different road conditions. The tyre's skin can also heal itself in the case of a puncture using bonding technology.
Thanks to a number of sensors, the tyres can rotate to even out wear and extend their lifetime. Like the previous 360 concept, the Urban's 360-degree rotation makes the car significantly more agile and able to spin on the spot, improving urban navigation.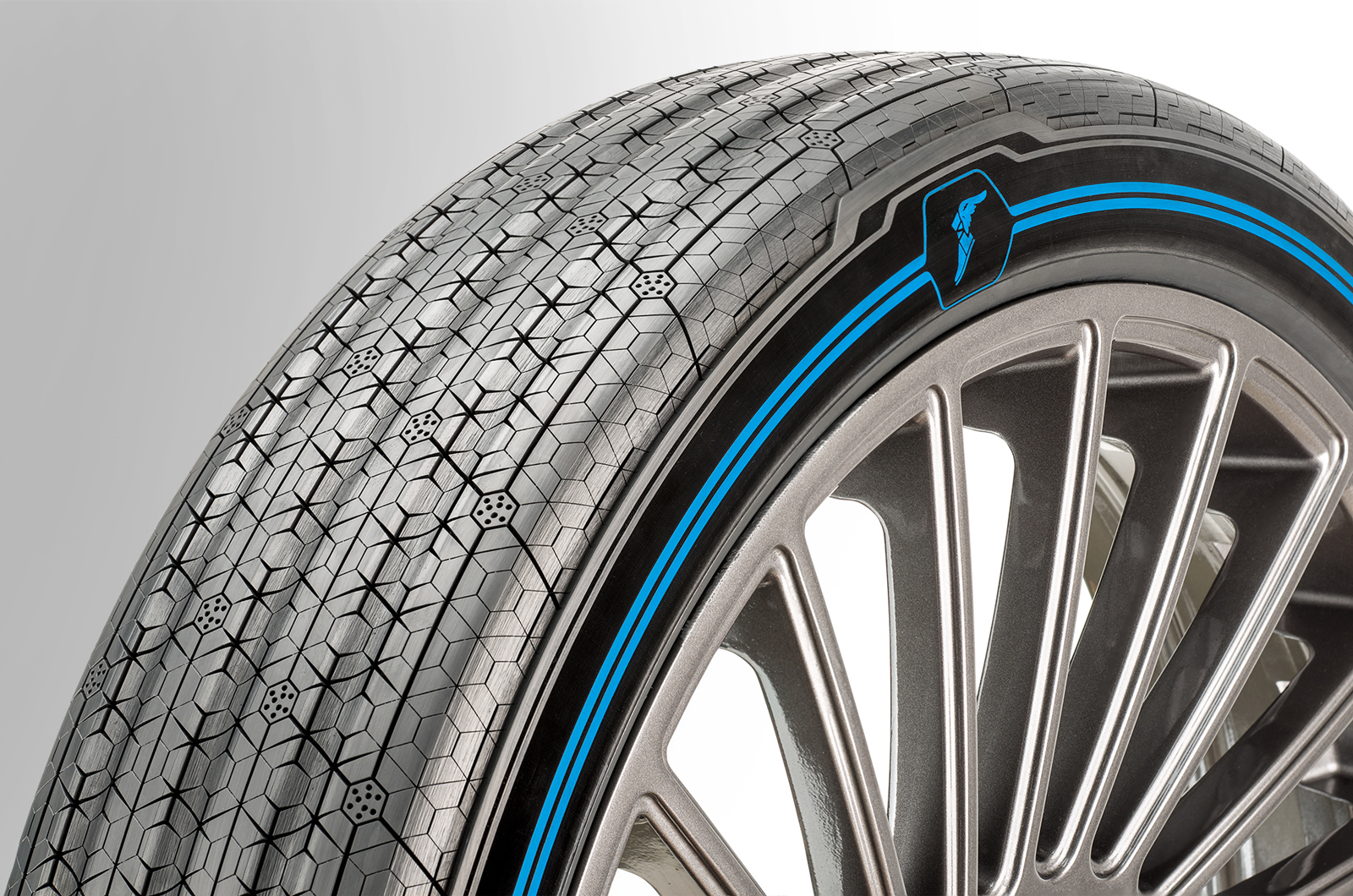 Alongside its latest 360 concept, Goodyear has also shown its Intelligrip Urban Concept (pictured above), which is a more conventionally shaped tyre designed for autonomous fleet and shared vehicles.
Due to the high mileage of such cars, the tyres have been designed to offer maximum efficiency thanks to a low rolling resistance and narrow contact patch. The tyres feature sensors that can provide the car's computer system with road conditions, grip and weather data.